Thank you for your interest in becoming a candidate for Student Speaker at the 2022 Commencement Ceremony. Being chosen as the Bellevue College Student Commencement Speaker is an honor and carries tremendous responsibility. The person selected will represent graduating students and will play a very important role in the Commencement Ceremony.
Bellevue College's Commencement Ceremonies will be held Friday, June 24. One student commencement speaker will be selected.
The following information describes the criteria and process to be used for selecting the speaker.
Qualifications
Commencement student speaker applicants must meet the following criteria:
Bellevue College Student in good standing with the college (In compliance with student conduct code requirements. Staff will check with the Student Conduct Officer for conduct concerns that may impact your application.).
Graduated in in Fall 2021, Winter 2022, or who have applied and been approved for graduation for Spring 2022 or Summer 2022.
Minimum 2.5 cumulative GPA at the time the application is submitted
Applicants who meet the qualifications above, will be invited to an audition session to be held online. If you are selected to audition, be prepared to present the 3 – 5 minute speech you would give at the commencement ceremony. There will be a small committee present, but you will speak as if you are addressing those assembled at the commencement ceremony itself. Do note that this is an actual audition, so please be prepared. It is not necessary for you to memorize your speech. Invitations to audition will be extended to the applicant's Bellevue College email address.
Selection
The selection committee consists of students, staff, and faculty members. The committee will review all applications, listen to auditions, and select one finalist. Final selection by the committee will be based on the audition speech given. Both content and delivery will be considered (along with academic achievement and service in especially close competition). The student selected to be the Student Speaker at the Commencement Ceremony will receive assistance from Bellevue College Communication faculty in refining their speech and its delivery.
Application
Completed application will include:
Online Application Form
Cover Letter
Include your name and program of study. Please describe the qualities or experiences which you believe make you qualified to represent Bellevue College graduates. Additionally, please describe your plans after graduation.
Resume or Curriculum Vita (including academic achievements, affiliations and leadership roles with any clubs/organizations, community service contributions, and awards earned while a student at Bellevue College).
Proposed Commencement Speech
The committee will be seeking speakers that best fit the following criteria:
The proposed speech should not exceed five minutes in length.
A message that suits the occasion: Does it suit the dignity of graduation? Does it convey a message that is intriguing, challenging and/or motivational? Is there a balance of personal story and message intended for the larger audience?
A speaker who delivers the speech well: Is the speaker well prepared? Do they use voice, gestures and words effectively? Is the speech ready, or close to ready, to be presented or will it need significant work?
A speaker with presence: Is the speaker engaging? Will they have stage presence in a venue large like an arena? Do they connect the audience?
Our hope is to give you the maximum opportunity to be selected by fully expressing the thoughts you would deliver at the Commencement Ceremony and to prepare you to be successful in giving your speech if selected for an audition. Candidates who have developed their thoughts more fully are generally more successful.
Selection Process/Timeline
Phase I: Complete the Online Student Commencement Speaker Application — Monday May 23
Submit your application online. Incomplete and late applications will not be considered.
Phase II: Applicants Notified & Finalist Invited to Sign Up for Auditions — Thursday May 26
The selection committee consists of students, faculty and staff members. They will review all applications and select finalists. All applicants will be notified if they are selected (or not) to audition and finalists will be sent a link to sign up for a specific audition time.
Phase III: Interview and Auditions — Tuesday May 31 and/or Wednesday June 1
Each finalist will sign up for a 15 minute time slot. Auditions consist of an introduction and delivering your speech to the selection committee.
Phase IV: Speakers Notified — Friday June 3
All those who audition will be notified by email. Those selected to speak will be paired with a faculty/staff coach to revise and refine the speech from the time of selection through the date of Commencement. Speakers will provide a photograph and complete a biographical form to be used in press releases and the introduction at the Commencement Ceremony.
Phase V: Speech Rehearsal — Monday June 6 – Friday June 17
Selected Speaker only
Phase VI: Commencement Ceremonies — Friday June 24 at 3 PM
Applications have closed for this year
Previous Commencement Speakers
The Commencement ceremony at Bellevue College brings pride and a sense of accomplishment to graduates in front of their families, friends, faculty and staff. Student Engagement is proud to have participated in the selection process of the following outstanding students as speakers for their respective graduating classes:
2022: Florida Mahano Cishesa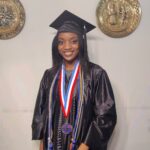 Florida Mahano Cishesa was an international student from the Democratic Republic of Congo in the International High School Completion program at Bellevue College. In Spring 2022, she graduated with an Associate Degree in Mechanical Engineering. She transferred to the Massachusetts Institute of Technology (MIT). Florida completed her degree during the COVID pandemic, but it could not stop her from having an impactful time at Bellevue College. She worked at the Academic Success Center as a Math, Physics, and English tutor, as a peer assistant at the International Education and Global Initiative, and as a peer assistant at the BC Makerspace. In addition, she served as the Vice President of Fellowship in the BC Phi Theta Kappa chapter, and she was a 2022 All-Washington Academic Team winner and a top 16. Florida was the recipient of the 2021 Hoffman Calculus Award, a 2022 Transforming Lives Award nominee, and a Global Academic and Leadership Award winner. She enjoyed volunteering on and off-campus, and she held a volunteer project in partnership with the RISE Learning Institute and Sustainability, where BC students recycled plastic bags by turning them into yarn and crocheting them into bedrolls to be distributed to the homeless. She conducted a one-year-long physics research project together with her Physics professor, Robert Hobbs. Florida found a home at Bellevue College and a supportive community that guided her toward accomplishing her dreams and goals. She learned how to give back to her community by mentoring, tutoring, and supporting other BC students.
2021: Kevin Allen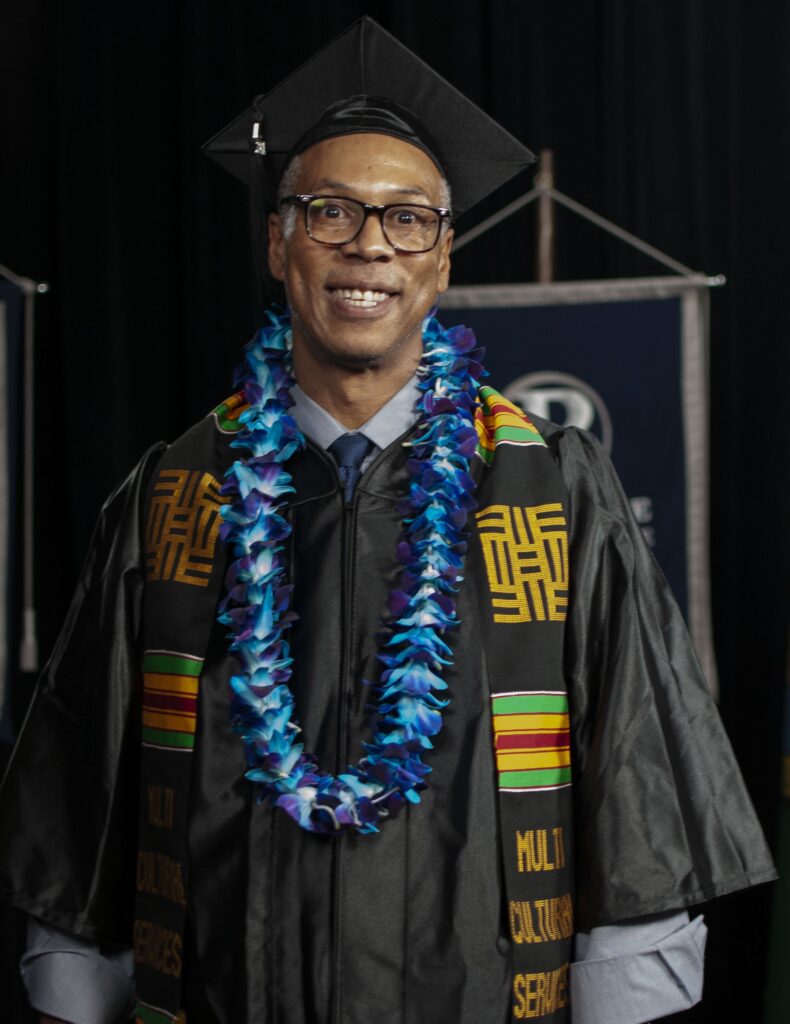 Kevin Allen, a Phi Theta Kappa member, will earn his Associates in Arts and Science with Distinction and in addition, an Alcohol and Drug Professional Certificate. In winter of 2019, Kevin matriculated at Bellevue College as a student in the Alcohol and Drug counseling program. He has been employed by Multicultural Services as a work study Student Assistant where he was awarded The MCS Diane Harrison MCS Student Excellence Award and has been a mentor with the MCS Connects Mentoring Program. Kevin has held many leadership roles on our campus including being a part of the Achieving the Dream Core Team and attending the National Conference in Maryland. He also volunteered as a Student Representative on the Student Success Council. Kevin remains as an alumnus, active in many areas of campus governance, including the Addressing Anti-Blackness Taskforce outreach efforts.
2020: Tyra Asmore-Barquet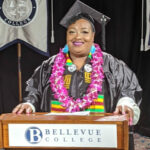 Tyra Asmore-Barquet graduated with an Associate in Arts and Sciences degree. While at Bellevue College Tyra worked as a Trio Program Assistant and an Administrative Assistant where she learned how to help and support students from diverse backgrounds. In 2019, she became the Associated Student Government Campus Life and Events Representative and in this position she planned and coordinated campus-wide events for the Associated Students of Bellevue College. Tyra enjoyed supporting student-led clubs and programs. Tyra's co-curricular engagement added to her learning experience and knowledge which helped her decide on a career after completing school.
2019: Marijke Thomas and Audi Brown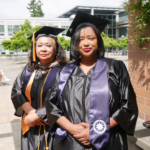 Marijke Thomas (L) graduated with a Bachelor's Degree in Digital Marketing. While a student at Bellevue College Marijke held various student marketing positions. She acquired strong leadership and interpersonal skills that includes coaching, motivating, and relationship building. Marijke was a member of Bellevue College's DECA for three years and won two state championships.
Audi Brown (R) graduated with a transfer degree with intentions of studying Gender Women, Sexuality Studies and Psychology at the University of Washington. She served as the Associated Student Government Events Representative, was on a Bellevue College Recruiting Student Panel, University of Washington Board of Directors Student Panel, and a large variety of other committees and conferences.
2018: Mike Kwispond, Associate Degree in Civil Engineering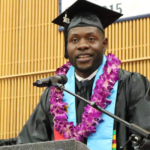 Mike Kwispond was an International Student from the Democratic Republic of the Congo and earned an Associate Degree in Civil Engineering. While a student at Bellevue College he was a Student Peer Leader at the Peer Assistant Leadership Services Center and Student Ambassador. Mike really enjoyed giving campus tours and helping people while building relationships with students and staff. He transferred to Seattle University.
2018: Erik Uri, Bachelor of Science in Computer Science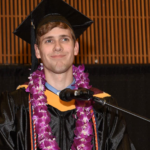 Erik Uri graduated with a Bachelor of Science in Computer Science. He was a member of the Student Advisory Board for the Computer Science Department which helped direct how programs could best serve and prepare students for success in the industry. Erik was also in the Autism Spectrum Navigator program and member of the Speech and Debate Society.
2017: Phillip Nguyen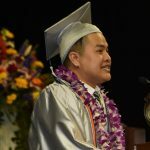 Phillip Nguyen came to Bellevue College as an International Student from Vietnam to pursue requirements to become an Electrical Engineer. During his time here, he worked in the Student Engagement Peer to Peer program, mentoring other students navigating college.
2016: Yazmeen Paredes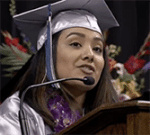 Yazmeen Paredes was a Running Start student and a tutor in Math and English through the Academic Success Center. She then held the position of ASG Justice of External Affairs. During her time at Bellevue College she was a member of the Helping Hands club, which raised funds to support needy causes within the community.
2015: Melantha Jenkins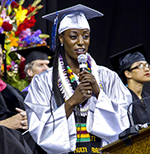 Melantha Jenkins was the 2014 – 2015 Associated Student Government President, in addition to serving as the commencement speaker. Her journey as a single mother struggling with her grades to an active, successful student leader was an inspiration. She transferred to Howard University in Washington, D.C.
2014: Shoshanna Moore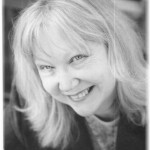 Shoshanna Moore was a non-traditional student, returning to school after being laid off from her job. Through worker retraining, she excelled in school, earning her Associate's Degree and a place in the Phi Theta Kappa honor society. Shoshanna was hired by the Writing Lab, published a non-fiction piece in the campus literary journal The Belletrist, and aided in the writing of position papers for the Model United Nations program.
2013: Safae Zniber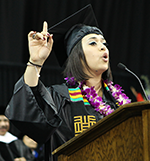 Safae Zniber was the first commencement speaker to be a Bachelor's candidate. Safae was an international student from Morocco, earning her Bachelor of Applied Arts in Interior Design over four years while working in the Office of Student Engagement, remaining active in clubs and programs like the Black Student Union and El Centro Latino.
2012: Anh Nguyen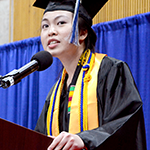 Anh Nguyen was an international student from Vietnam. She was a business major who transferred to the University of Washington Foster School of Business. While a student at Bellevue College, Anh worked at the PALS Center and was very involved in Student Engagement Leadership Institute activities.
Last Updated June 23, 2022