Overview
The Photography program brings imaginative visual artists, practitioners, and technologists through its program to explore the depth and scope of contemporary imaging practices today and into the future. The programs' career-focused curriculum prepares students for success in a variety of fields, including fine arts photography, photojournalism, advertising, media design, moving media, and more. Here, photography is taken to ambitious levels to create an environment where innovation flourishes. Our prominence derives from professional courses of study as well as a one-of-a-kind educational community that consists of critically regarded faculty, digital and analog facilities, an unmatched repository of equipment, and co-operative education and internship opportunities.
Pathways
The Photography program allows students to become immersed in the creativity and innovation of photography and imaging, with course options in advertising photography, fine art photography, photojournalism, and visual multi-media. Our students select a framework of study guided by our experienced faculty to connect them within a transdisciplinary course of study based on their career interests.
For students pursuing fine art photography, the program prepares students for careers as visual artists, educators, editorial photographers, or freelance artists. Students are employed in a number of professional fine-art related institutions such as museums, archives, studios, and commercial galleries. The primary goal is to nurture the artist's personal aesthetic vision through photographic expression. Studying the theoretical and practical skills needed to create thought-provoking and meaningful images develops technical, conceptual, and aesthetic abilities, and furthers students' goals as contemporary image-makers. Students following the fine art course of study have the option of an internship with the Purser Art Gallery where they learn gallery business management skills and curation efforts.
For students pursuing the visual media option, the program integrates the graphic communications professions of photography, media design, and business. It is suggested that visual media students earn an accompanying BAS Digital Marketing degree within the BC iBIT business program. This option prepares students for a career as a visual media specialist or other professional positions that have a demand for visually skilled professionals who can work effectively within marketing teams and alongside graphic designers, print media specialists, multimedia, and social media professionals.
Faculty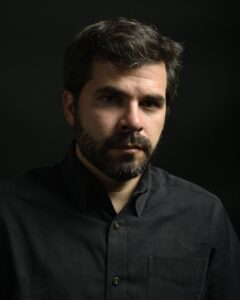 Chad White
Art Department Chair
Facilities
Featured Work
(coming soon)
Connect With Us
Student Resources
(coming soon)
Last Updated November 9, 2020