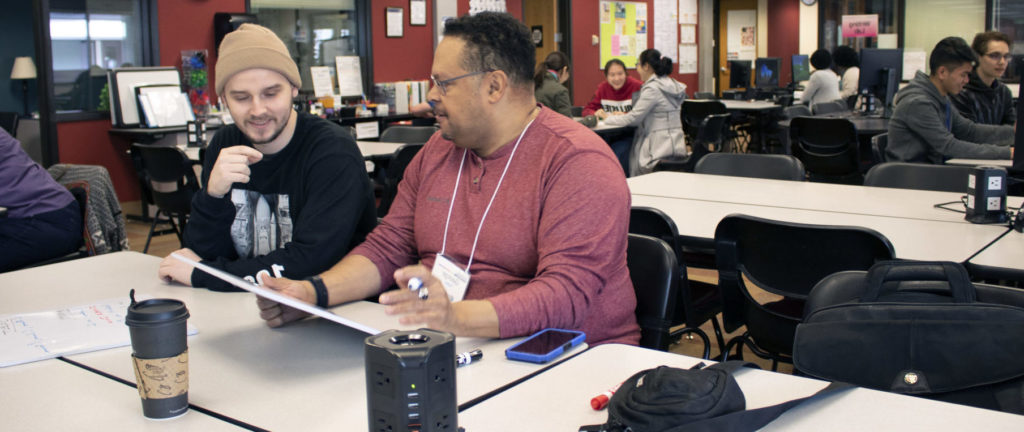 The Academic Success Center's goal is to assist you in your coursework and offer an inclusive and safe space for you to study and advance your learning. This information is to help you better prepare for and understand expectations for your tutoring session.
Student and Tutor Expectations
Students expect tutors to:
Be respectful, punctual, and patient
Be good listeners
Use questions and examples to aid learning
Help students utilize classroom and campus resources
Understand diverse student needs
Offer encouragement
Tutors expect students to:
Be respectful, punctual, and patient
Be motivated to learn
Be prepared with questions and concerns
Bring all materials- books, syllabus, assignments, notes, etc.
Attend class regularly and communicate with instructor
Know that graded assignments must be their own work
Preparing for a Session
To get the most out of your tutoring session, you'll want to come prepared with course materials that you want the tutor to assist with, e.g., guidelines, instructor feedback, syllabi, etc., as well as questions or an area of focus. This will help your tutor know how to structure the session to be most effective and personalized to your needs.
Doing Your Own Work
The role of ASC tutors is to empower students, so tutors will not do your work for you or work with you directly on graded assignments. Tutor are instructed to help students do the work for themselves. Tutors are guides and assistants, not instructors or editors. Doing the work yourself, allows you to learn more, retain more, and gain ownership over the material!
Session Behaviors
Remember that tutors are here to help and assist you, so you should always be as respectful and polite as possible. If you are frustrated or confused about the material or the session itself, be open and honest with your tutor about this. They have been in your shoes before and will understand.
If your tutor is engaging in rude or unprofessional behavior, please tell an ASC staff member and fill out a feedback survey. If your tutor is engaging in inappropriate behavior, contact an ASC staff member right away (425-564-2200) or tell the ASC director.
For emergencies, dial Public Safety (425-466-9365) or 911.
Last Updated April 13, 2023