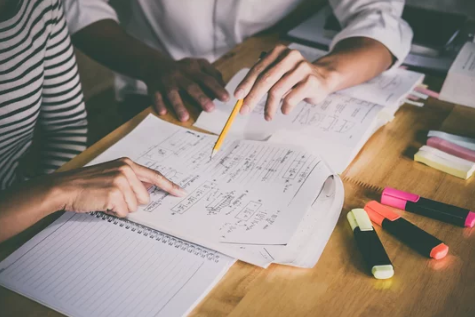 Academic Success Center tutoring is available on campus and online!
Choose what works best for you!
---
ASC tutors online now via Microsoft Teams! Click below for schedules and access:
How to Access
---
Schedule a 30 minute appointment with an ASC tutor in a variety of courses! Availabilities online and on-campus.
Schedule Appointment
Tutoring appointments available in the following subjects/courses:
BA 240
BUS 145
Chemistry
Computer Science
Economics 201
Engineering
Math 084
Math, up to 153
Math 107, 130, 138, 148
Math 208
Math 238
Math 254
Math 240
Math 270
Math 301, 341, 342
Physics
Access eTutoring Online
Tutors from the eTutoring Consortium are available to tutor online in:
Accounting
American Sign Language (ASL)
Anatomy & Physiology
Biology
Calculus
Chemistry
Organic Chemistry
Communications
Computer Network Administration
Computer Science (Java & C++ only)
French
Intro to Engineering (Mechanical & Electrical Only)
Intro to Psychology
Japanese
Math (Developmental through Trigonometry)
Microsoft Office (BTS classes)
Physics
Spanish
Statistics (Math 130 & BA 240)
Web Development (HTML, CSS, and WordPress)
Writing
---
How to Access Online Drop-In Tutoring via MS Teams
How to Access eTutoring Consortium
Last Updated June 28, 2022