Richard Romain-Dika – Head Coach
rromain@bellevuecollege.edu
(425) 564-3124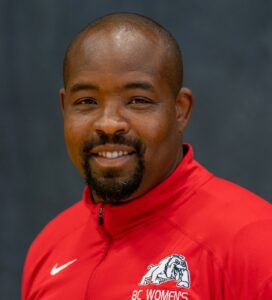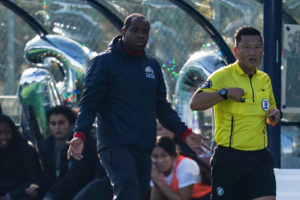 Richard Romain-Dika is entering his fifth year as the Head Women's Soccer Coach for Bellevue College. He has been one of the department's strongest recruiters and has catapulted Bellevue's women's program into the playoffs the last two seasons.
Last season in 2019, the Bulldogs finished 11-2-1 in league and 14-4-1 overall. The squad made it to the final eight after winning their opening round match up against Spokane, winning 2-1.
Romain-Dika is a familiar face at Bellevue College. He was an NWAC all-star for the Bulldog men's soccer team in 2005 and 2006, leading Bellevue to the finals during his sophomore season. Romain-Dika was fourth overall in scoring as a sophomore, netting 15 goals for the 'dogs.
He was on staff for the Cameroon Women's National Team for the World Cup held in Canada.  Romain-Dika has a B.A. in Business Administration from Eastern Washington University and is currently a coach in the Eastside FC program.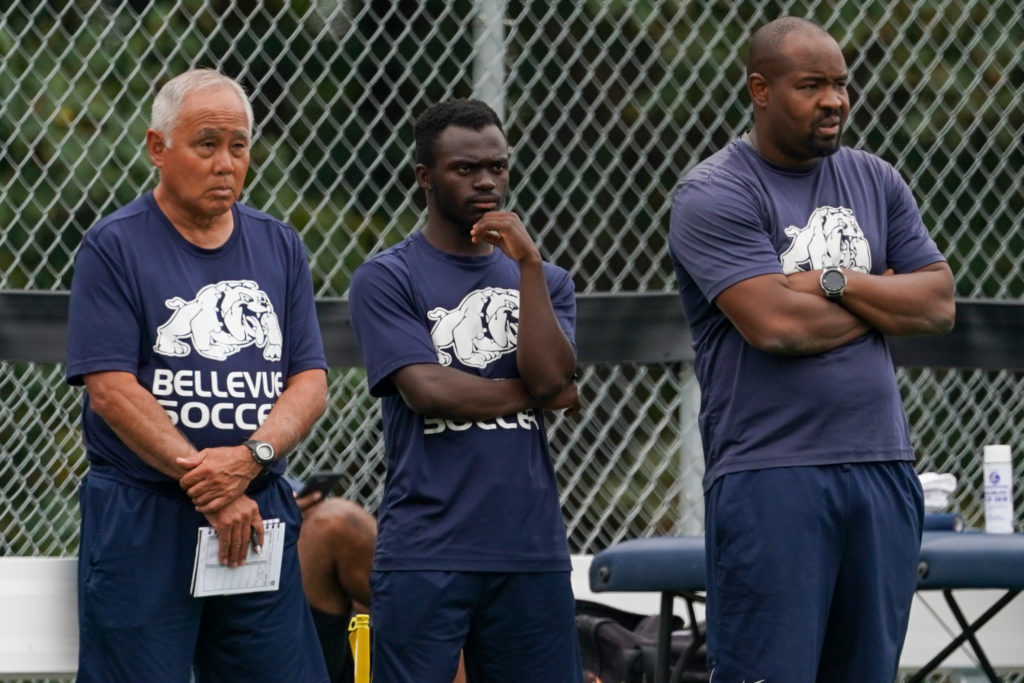 Farzeen Mohazzabfar – Assistant Coach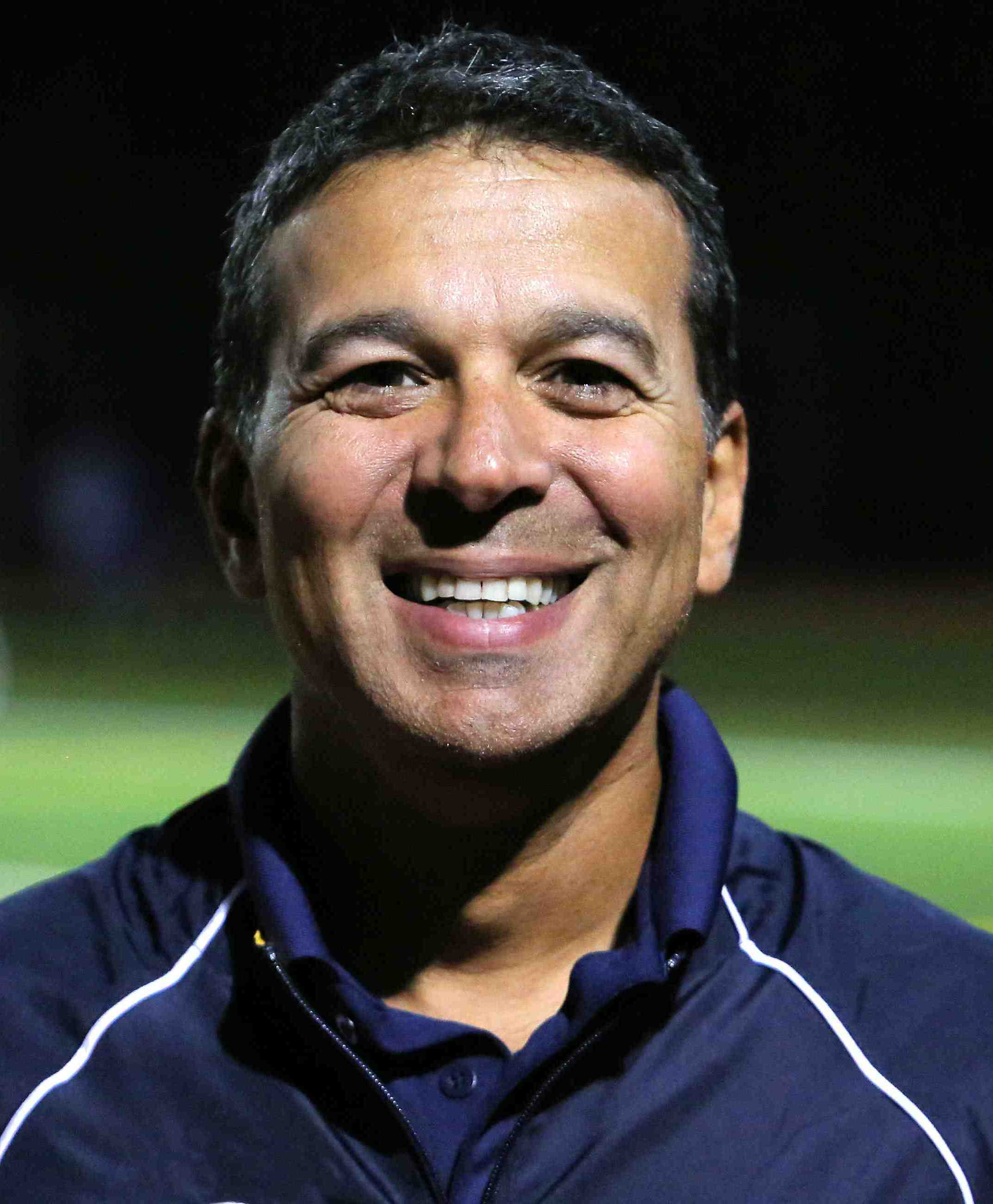 Coach Mohazzabfar returns on staff for Bellevue College Women's Soccer as an assistant coach.
Farzeen has been coaching soccer since 2003. He has completed his USSF National 'C' course and remains an active soccer player himself. He has coached at Bellevue Youth Soccer, FC Edmonds, Crossfire Select, Bellevue High School and most recently at Shoreline Community College. His philosophy is to foster a love for the game of soccer with an emphasis on team, where the whole is greater than the sum of its parts. This team-oriented philosophy has proven very successful demonstrated by an extremely high player return rate and an impressive record on the field. Farzeen is a great communicator and effectively utilizes benchmarks and visual communication methods to teach concepts. Farzeen firmly believes sportsmanship, character, respect and accountability are essential components of development of a successful, well-rounded athlete and he works hard to inspire these qualities in each player that he coaches.
Starting with a GU11 team and taking them all the way through GU18, Coach Farzeen's teams have had notable success by finishing in first place in seven of eight league-play seasons with five undefeated seasons, two perfect seasons and a remarkable 93% win/tie percentage in almost 100 league games. During this run, his teams finished as champions or finalist in 70% of all competitions including local and out-of-state tournaments and won 3 state championships twice representing Washington State at the Region IV President's Cup. Farzeen considers his most important accomplishment as having a team (18 players) GPA of over 3.6 for their entire four years of high school; many of his players receiving academic scholarships and acceptance from schools such as Stanford, Northwestern, Cal Poly, Notre Dame, University of Washington, and Gonzaga.
Coach Farzeen and his wife, Sheedeh have two daughters ages 20 and 19. He has a BS in Computer Science from Western Washington University. When he is not coaching, playing or watching soccer, Farzeen has been a successful software executive for the past 19 years currently the co-founder and Vice President of Research and Development at Quality in Motion, Inc.
Jon Matsushita – Assistant Coach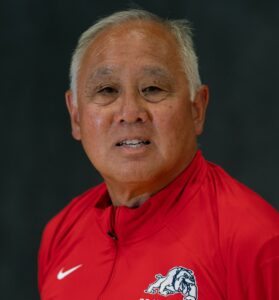 Ndiyishimiye Priame – Assistant Coach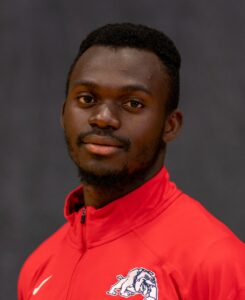 Ben Willis – Assistant Coach
Last Updated August 26, 2021