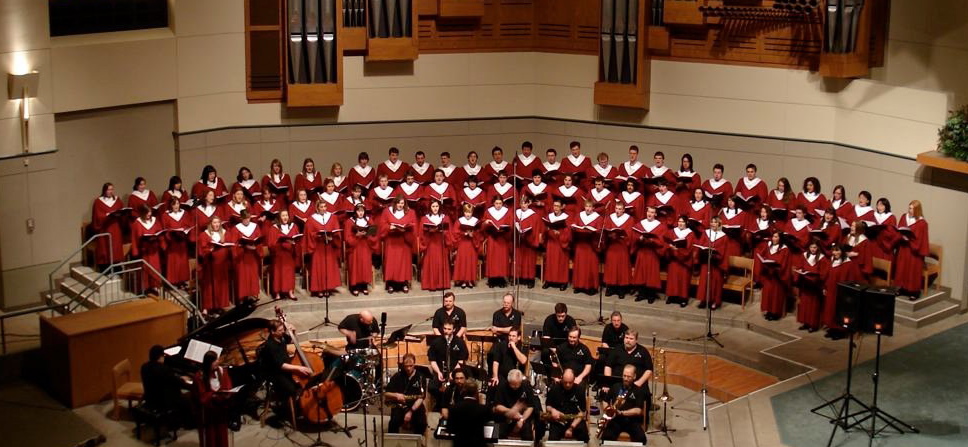 The Acclaimed Bellevue Concert Choir is a Large Choral Ensemble of singers who perform works from the Renaissance through the new works of the 21st Century. This ensemble consists of both music majors and non-music majors. The choir tours annually including performances all around the State of Washington, The United States, Canada, Mexico and more. Under the direction of Thomas Almli, The Bellevue College Concert Choir provides excellent opportunities to build Musicianship, Make Friends, Create Great Music, Change Lives and Achieve the Dream with Music.
If you love to sing – Join This Choir!
David Danced from The Duke Ellington Sacred Concert.
The Majesty of God , from The Duke Ellington Sacred Concert
The Pasture Z. Randall Stroope, conducted by Thomas Almli.
For More Information Please Contact:
Thomas Almli
Music Department Chair, Vocal Jazz & Concert Choirs Director
thomas.almli@bellevuecollege.edu
Phone: 425-564-2089
Last Updated July 25, 2018