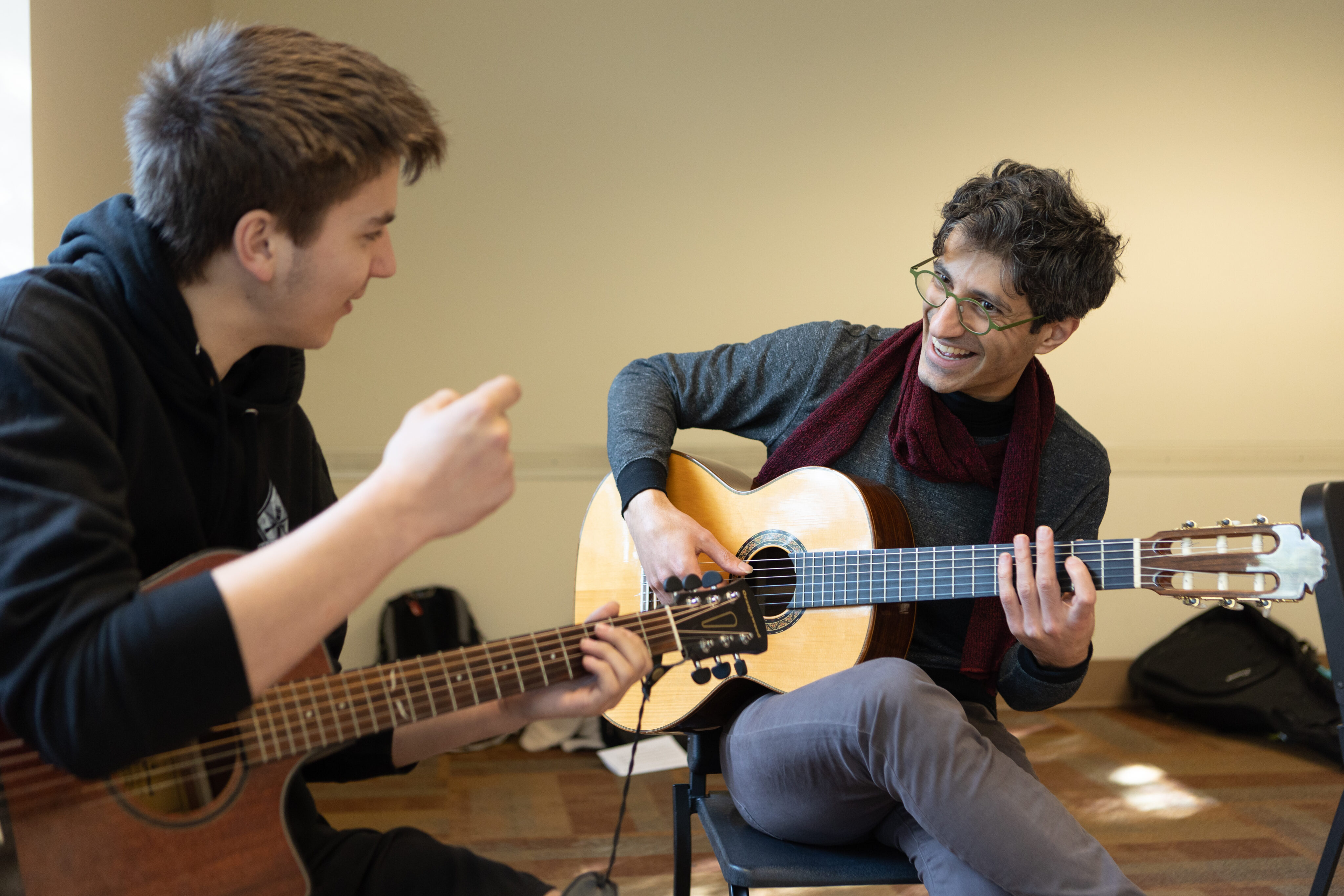 Welcome to the Guitar Program at Bellevue College, where we are committed to helping students develop and expand their guitar skills and musicianship in a supportive and inspiring environment. Our program offers a comprehensive curriculum that combines studio classes and private instructions, ensuring that each student receives personalized attention and guidance on their musical journey. Whether you're a beginner or an experienced player, our program is designed to cater to your individual needs and aspirations in the world of guitar playing.
We place a strong emphasis on mastering fundamental techniques to build a solid foundation for students to grow upon. However, our approach goes beyond just skill-building; we also strive to nurture individuality and creativity, helping students find their own unique voice and style in their musical expression.
The guitar program is dedicated to providing a comprehensive and immersive musical education. In addition to individual and group instructions, the program offers students the opportunity to perform in masterclasses for guest artists, showcase their artistry in public performances, and engage in workshops related to guitar studies.

For more information please contact Naeim Rahmani at naeim.rahmani@bellevuecollege.edu
Last Updated November 29, 2023