The RISE Learning Institute hosts an event, Making Learning Visible, every quarter to celebrate teaching and learning.
Since classes are mostly remote due to precautions around COVID-19, Making Learning Visible for Winter 2022 is entirely online. The RISE Learning Institute encourages all Bellevue College faculty, staff, and students to attend any of these public presentations, explore these online poster showcases, or celebrate along with other graduating students. We plan to be back in person in Spring 2022.
View the student showcase below, and when you're done, feel free to sign the Guest Book below!
The Arts at Bellevue College
March 18, 7:30pm
The Bellevue College Music Program opens the doors of Carlson Theatre to celebrate a return to in-person performances on campus. Free to all. Includes members of BC faculty and staff.
While a storm rages outside the Queen City Speakeasy, drinkers dream, deal and deceive, singing songs from the 1920's in the hottest jazziest bar in Seattle.
Tammi Doyle and Aimee Hong wrote a new musical set in Seattle in 1926 that provided the material for theatre arts drama, music and dance students to study the creation and preparation for a show and experience in performance. Members of BCDC (Bellevue College Dance Company) will also be involved under the direction of Jenna Spinea. (All named are BC Instructors.)
Learn more! And thank you to photographer Michael Brunk for the amazing photos below.
Contact Tammi Doyle for more details.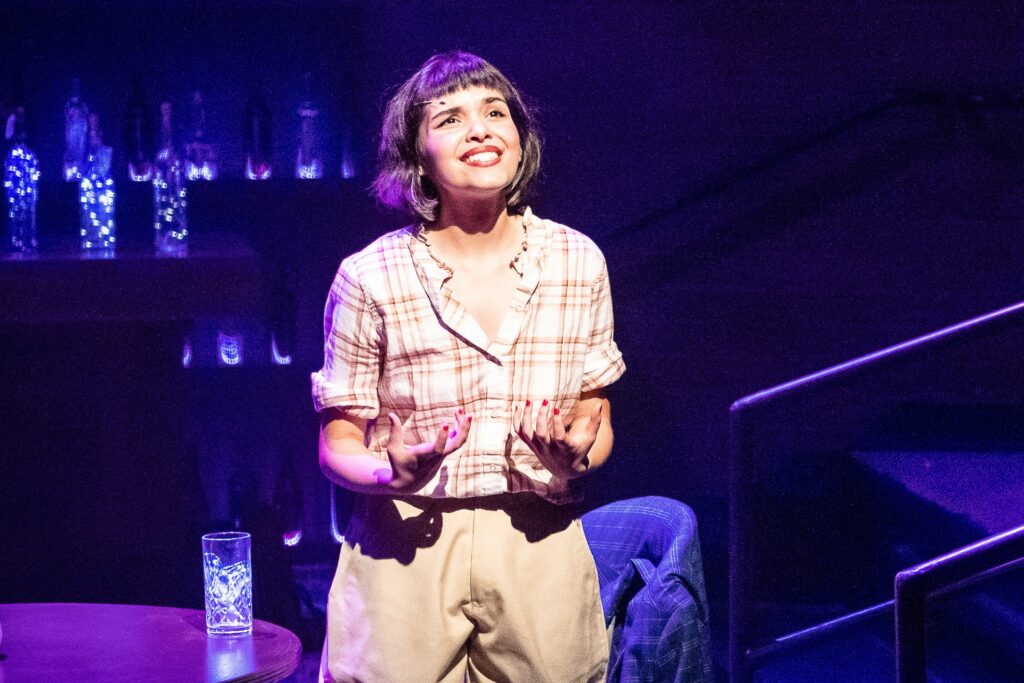 See more incredible photos from the show here:
BCDC 1.2.3 features BC dance students in a collection of solos, duets, and trios under the direction of BC dance faculty Laura Peterson.
---
Fall 2021 Virtual Showcases
Peruse the products, creations, and papers developed by Bellevue College students this quarter.
---
Making Learning Visible Guest Book
Thank you for visiting Making Learning Visible. After visiting the student showcases and/or watching the presentations and performances, if you have any comments, leave them here!
Last Updated June 7, 2022