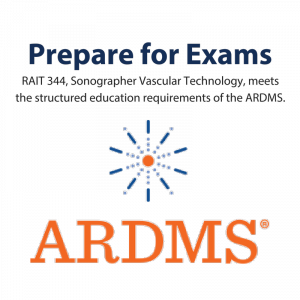 Why vascular sonography?
Sometimes I find myself wondering why vascular ultrasound is the specialty that often gets overlooked. In the fast paced medical environment today vascular ultrasound gets thought of as the specialty that only does carotid and deep venous thrombosis examinations. However vascular ultrasound is so much more than that.  About five years ago I fell in love with this specialty because of the hemodynamics of the vascular system and that immense variety in examinations. It thrilled me that vascular ultrasound could be used to investigate arterial and venous pathology literally from head to toe. With the development of new endovascular surgical techniques for a variety of pathologies vascular ultrasound has become a hot topic in the last few years. Our technology has become more are more important as surgeons rely on our expertise in creating road maps for their treatment plans. This means that not only does vascular ultrasound offer a wide variety of pathology and physiological systems, it is a field that is growing and changing. I love that I come to work every day leaning something new and problem solving with the vascular surgeons to obtain the information that they need. Vascular ultrasound is a collaborative, flexible and exciting specialty. During this course I will guide you through each vascular system, leaning hemodynamics, pathology and treatment. Every week we will use real world case studies to discuss and learn about the hemodynamics of the body.  I can't wait to share my passion for the vascular system with all of you, go with the flow!
Sara Skjonsberg, ARDMS, RVT,VT
Adjunct Instructor, Vascular Sonography
Click HERE for more information about RAIT 344!
Last Updated April 6, 2022