Program
Features
Fully Online Ultrasound Physics course (Fall)
5 Credit, Online Breast Ultrasound Course (Winter)
Hybrid Breast Ultrasound Lab (Spring)
Clinical Practicum
Clinical
Practicum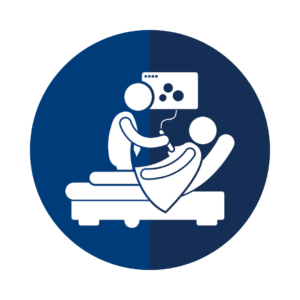 Gain hands on experience with a local clinical partner. Our experienced clinical staff will guide you through the process and assign you to a location that will best fit your needs.
Exam
Preparation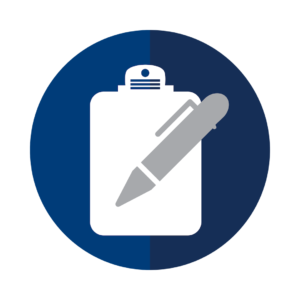 Completion of the Breast Ultrasound Certificate program formally prepares Mammographers and Sonographers to sit for the breast sonography exam through the ARRT and both the sonographic principles & instrumentation and breast ultrasound exams through the ARDMS.

Diagnostic Breast Ultrasound
---
While not a typical screening tool for breast cancer, breast ultrasound is an important diagnostic tool often used when a mammogram, breast MRI, or other exam shows an abnormality. This non-invasive tool can be used to determine whether an abnormality is a fluid-filled cyst or solid tumor. Additionally, research shows that Breast Ultrasound plays an important part in breast health and medical procedures. The Mayo Clinic states, "Ultrasound is a useful tool for judging before breast cancer surgery whether chemotherapy eliminated cancer from the underarm lymph nodes." This allows medical professionals to determine whether underarm lymph nodes truly require removal.
As a breast sonographer, you will be an important part of a team of professionals dedicated to the breast health of women and men.
Contact us for more assistance or apply now!
Gainful Employment
Federal regulations require academic institutions to disclose to prospective students certain information about the institution's Gainful Employment (GE) Programs, and about students who enrolled in those programs eligible for Title IV funding that lead to gainful employment in a recognized occupation. See the list of eligible certificates, but note that it may be out of date of current offerings.
Last Updated March 15, 2022