The Opportunity Grant program helps low-income Washington residents learn skills and complete a certificate for a high-wage, high-demand career. Studies show that people with a college credential or at least one year of college courses (45 credits) are more likely to be financially self-sufficient over their lifetimes.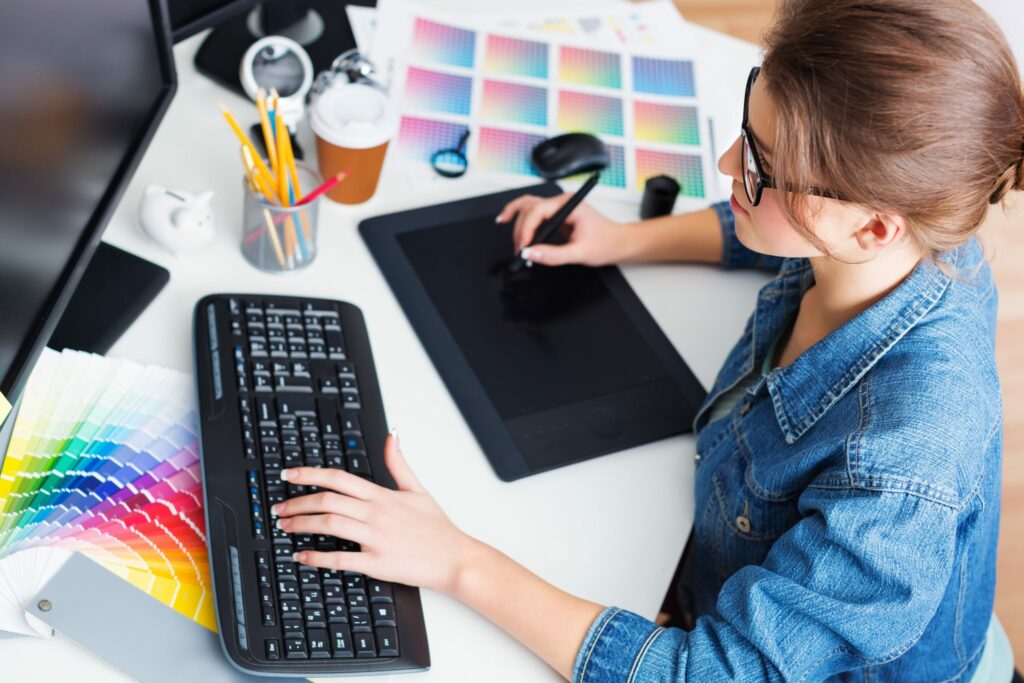 Potential funding (for up to 45 credits) of school-related expenses, including:

tuition
course fees
textbooks

Education planning to help you efficiently complete your program of study
Advising to address barriers to academic or personal success
Help navigating college processes and services
Referrals to community and college resources
You may be eligible for the Opportunity Grant if:
You have been a Washington State resident for the past year
You do not already have a bachelor's degree
You plan to enroll (or are already enrolled) in an approved professional/technical program
You are within the following income guidelines:
Income Guidelines (2022)
| Household/Family Size | Monthly Gross Household Income | Annual Gross Household Income |
| --- | --- | --- |
| 1 | 2,265 | 27,180 |
| 2 | 3,052 | 36,620 |
| 3 | 3,839 | 46,060 |
| 4 | 4,625 | 55,500 |
| 5 | 5,412 | 64,940 |
| 6 | 6,199 | 74,380 |
For each additional family member, add $787 monthly or $9,440 annually.
Is there a deadline to apply for the Opportunity Grant?
No, enrollment is ongoing. You may even be able to get funding for classes you are currently attending. However, if we have allotted all our funding at some point in the year, we may stop taking new applicants.
How do I apply?
Complete the steps to apply online and we will review your eligibility for all of Workforce Education's funding programs, including Opportunity Grant.
Do I have to apply for Financial Aid?
Yes. Opportunity Grant applicants must complete the FAFSA (Free Application for Federal Student Aid) and show financial need according to Financial Aid guidelines. If you are not eligible to submit a FAFSA due to immigration status, you must complete the WASFA (Washington Application for State Financial Aid) instead. Even if you know you will not be approved for financial aid for some reason, you need to apply to be considered for the Opportunity Grant.
How do you determine income eligibility?
We check FAFSA information and require documentation of the previous month's income. The documentation could include check stubs, verification of public assistance, unemployment insurance, or child support, for example. We also review applications and meet with applicants to assess their readiness for school and need for services.
Can I get funding from the Opportunity Grant while also receiving funding from other sources?
It depends on the other source of funding. Students can usually receive the Opportunity Grant in addition to other financial aid. Talk with the Opportunity Grant program manager about how the grant fits in with other aid you are receiving.
Can the Opportunity Grant cover prerequisites for one of the approved programs of study?
We can pay for some prerequisite courses, but they count toward the total 45 credits we can cover. We DO NOT, however, cover prerequisites in preparation to apply to a selective-admission medical program, like Nursing or Radiation Therapy.
Can the Opportunity Grant cover transfer degrees?
No. The Opportunity Grant can only cover approved professional/technical programs.
How do I get more information?
Attend a Workforce Education Information Session. You can register for a Zoom info session, held Tuesdays at 2:30pm, or download the info session PowerPoint to review on your own time.
Last Updated June 21, 2022