What services does WorkFirst provide?
WorkFirst is Washington State's welfare reform program that provides support to individuals who receive Temporary Assistance for Needy Families (TANF) from DSHS.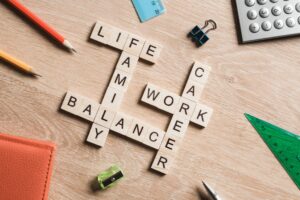 Support includes:
Potential funding for tuition, course-related fees, and required textbooks when pursuing approved professional-technical training.
Educational advising and planning, including the development of an education plan that lists the courses required each quarter to obtain the training goal in the most efficient manner.
Advising to address barriers to academic/personal success.
Assistance in navigating college resources and services.
Employment assistance.
Referrals to community partners.
How are these services provided?
Students are assigned to a Program Manager who:
Does a thorough intake to assess training goals.
Addresses barriers to academic/personal success.
Develops a list of next steps for the individual to take.
The list of next steps may include:
Applying for admissions to the college.
Taking an assessment test of English and math skills.
Meeting with an Employment Specialist to research viable training options.
Registering for classes.
Referrals to college and/or community resources.
Why are they provided?
The goal of WorkFirst is to help students gain the skills and/or earn a credential necessary for higher wages, better jobs, and further advancement.
Visitor Info:
Driving
– Parking permits are required Mon-Fri 6:00 a.m.-3:00 p.m. except for during the college breaks. A one-day parking permit can be purchased for $2.00 from a pay station. For locations of parking lots and pay stations, please refer to the
Main Campus Parking Map
.
Taking the bus?
Please see the
Bus Information
page.
Last Updated March 16, 2021