Featured News in Men's Basketball:
Bellevue College men's basketball fought hard to come back from a 19-point deficit to fall just short of victory in a 91-87 defeat at Walla Walla last night. Although the Bulldogs shot an electric 62% from the field in the first half, draining 20 of ...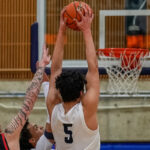 Bellevue College men's basketball fell 74-68 last night to Columbia Basin in a neutral site game in Walla Walla. Bellevue chipped away in the second half after falling behind 36-30 in the first half and got to within one point at 56-55 with 4:55 remaining ...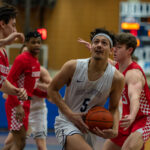 Bellevue College men's basketball lost 93-92 last night at Clackamas as the Cougars' Andre Best drained both free throws after being fouled with one second to go in the game. Up 92-91, Bellevue appeared to be on their way to victory with possession of the ...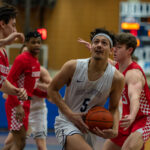 Defending NWAC runner-up Bellevue College men's basketball made their 2022-23 season debut this weekend falling 82-78 to Green River on Friday before topping host Tacoma 121-77 on Saturday. The weekend was a four-team round-robin featuring two NWAC West Region teams (Green River, Tacoma) and two ...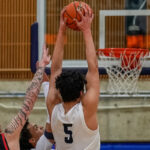 After holding a slim lead at halftime, Bellevue College men's basketball went cold, shooting only 24% in the second half as Yakima Valley overtook the Bulldogs 70-57 in the NWAC title game. Bellevue, which rode the hot hand of Maui Sze throughout the entire playoff ...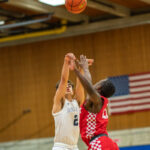 Bellevue College men's basketball continues to be the hottest team in the NWAC after pulling off a stunning win over top-ranked Wenatchee Valley 84-76 yesterday in the final four semi-final round at the NWAC Championships. Here is the game recap as provided by the conference.
More ..
Last Updated October 27, 2022