Marcus Fermon – Head Coach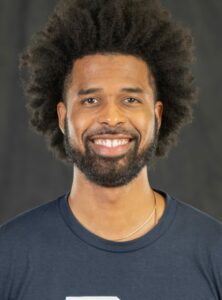 Bellevue College alumnus Marcus Fermon has been named Head Coach of the Bellevue College Men's Basketball program. He has spent the prior 12 seasons as an assistant coach; most recently as the lead assistant over the past eight years. During this time Coach Fermon's responsibilities have played an integral role in the success at BC; leading in scouting, game preparation, defensive coordinator, player development, and recruiting.
Coach Fermon has deep ties to the Bulldog program; he played for then-coach Jeremy Eggers, now BC athletic director, during the '06 and '07 seasons. Fermon was a starter on the 2007 team that reached the NWAACC Championship game with a 28-4 record. He earned a Bachelor's Degree in Psychology from CWU in 2009.
Born in San Francisco, CA, Coach Fermon attended Bothell High School, he currently resides Bothell, WA with his wife Kaitlin, and three children, Jarell (16), Kamari (6), and Naomi (2).
"I am very excited to announce Marcus Fermon and his family as our new men's basketball to continue the strong tradition of Bellevue College Bulldog basketball. Fermon is a former BC player and an assistant coach at BC for 12 years. His basketball experience along with his commitment to BC gives me all the confidence in his ability to lead our men's basketball program," said Jeremy Eggers BC Athletic Director.
Marcus Tibbs – Assistant Coach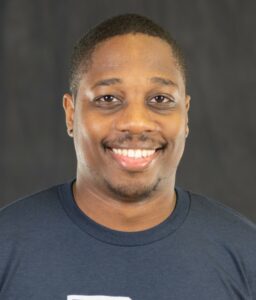 Coach Tibbs enters his sixth year at BC. He also has been coaching youth and high school teams for Friends of Hoop Seattle for eight years. Tibbs also helps with player development with the WNBA Seattle Storm Coach. Tibbs' responsibilities at BC include guard and post player development, recruiting, scouting and on court coaching.
Coach Tibbs also played at BC in 2009 and returned for his second year in 2012. He moved on to play at the University of Victoria in British Columbia, where they placed fourth in the country in consecutive years. He has previously also played in the Seattle Pro-Am years.
Born in Seattle, he attended Decatur High School in Federal Way.
Antonio Foster – Assistant Coach
Colton Hafey – Assistant Coach
Last Updated June 15, 2023