Donald Brady – Head Coach
donald.brady@bellevuecollege.edu
(760) 567-7912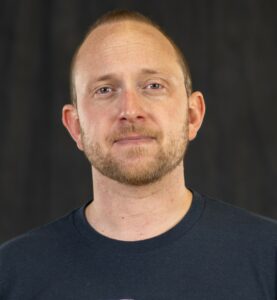 Donald Brady begins his fifth year leading the Bellevue men's basketball program after a successful stint at crosstown rival, Shoreline. As Head Coach, this is Brady's second time around Bellevue as he was previously a six year assistant for longtime coach Jeremy Eggers, who is now Bellevue's Director of Athletics.
In the spring of 2021, in the covid-shortened year, Brady engineered a turnaround of drastic proportions leading the Bulldogs to a 9-6 record and were one game shy of the North Region title.
Brady was named NWAC North Region Coach of the Year in 2017 as he led Shoreline to one of the biggest turnarounds in NWAC basketball, leading them to the NWAC Tournament and the North Region title that year with a 17-9 record.
Brady also serves as Athletic Event and Game Management Coordinator at Bellevue. Brady earned his Bachelor's degree from the University of Redlands and began his career as an Assistant Coach at his alma mater. He played four years at the University of Redlands where he was a two-time captain and ranks sixth all-time in assists. He was a part of the most prolific scoring team in college basketball history during his junior season in 2005. Redlands, under Head Coach Gary Smith, averaged 132.4 points per game.
Brady earned a Bachelor's Degree in History from Redlands in 2006. Born in Palm Springs, Calif., Brady attended Palm Desert High School where he played for his father, Don Brady. the longtime Palm Desert coach for 23 years who is also now BC's assistant. Brady also coaches in the Friends of Hoop organization as well. Donald and his wife, Alyson have a son Miles (2).
Marcus Fermon – Assistant Coach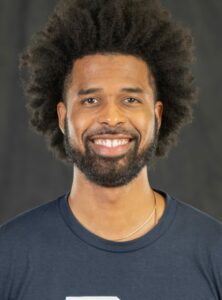 Coach Fermon enters his ninth year at BC. Coach Fermon's responsibilities at BC include defensive coordinator, player development, scouting, and recruiting. Fermon has been coaching youth teams for Friends of Hoop Seattle since 2007.
Coach Fermon also played at BC for then-coach Jeremy Eggers, now BC athletic director, during the '06 and '07 seasons. Fermon was a starter on the 2007 team that reached the NWAACC Championship game with a 28-4 record. He earned a Bachelor's Degree in Psychology from CWU in 2009.
Born in San Francisco, Calif., Coach Fermon attended Bothell High School, where he currently resides with his sons, Jarell (14), Kamari (5).
Marcus Tibbs – Assistant Coach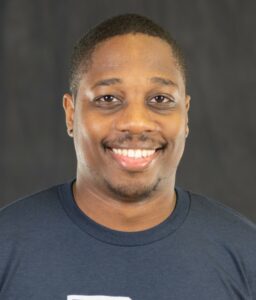 Coach Tibbs enters his fifth year at BC. He also has been coaching youth and high school teams for Friends of Hoop Seattle for eight years. Tibbs also helps with player development with the WNBA Seattle Storm Coach. Tibbs' responsibilities at BC include guard and post player development, recruiting, scouting and on court coaching.
Coach Tibbs also played at BC in 2009 and returned for his second year in 2012. He moved on to play at the University of Victoria in British Columbia, where they placed fourth in the country in consecutive years. He has previously also played in the Seattle Pro-Am years.
Born in Seattle, he attended Decatur High School in Federal Way.
Antonio Foster – Assistant Coach
Colton Hafey – Assistant Coach
Last Updated July 21, 2022