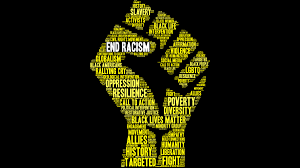 MLK Week Celebration: Open to all staff and faculty
Dr. Martin Luther King Jr. well knew that combatting anti-Blackness is an affair of the heart. Research and data don't make a difference if the heart of a person chooses to remain the same. Conversely, an individual's heart can change even in the absence of data.
"Words, Sounds, and Silence", brought to you by Bellevue College's Faculty Commons, has two purposes. Wellness: to provide experiential education to staff and faculty that reflects how arts and humanities can be utilized to heal, build bridges, and support Black students, faculty, administrators, and staff. Social Justice: to provide a model for faculty to integrate experiential and expressive pedagogical practices that have been proven to increase Black student engagement, retention, and academic performance.
About the Performers/Presenters
Sister Senayit Tomlinson (http://senayit.com/) is a social justice activist, poet, and musician. Senayit's intuitive musicianship allows for a freedom of movement and expression indicative of jazz players. Senayit utilizes contemporary alternative rock and soul-based music which grounds itself in the influences of Radio Head, Florence and the Machine, Lana Del Ray, The Black Keys and formidable elders such as Led Zeppelin. Senayit was featured in the June 2014 issue of Cider Magazine, Vermont, and New Hampshire's entertainment authority.
Sister Tai Velasquez (https://www.experiencesbytai.com/) is a meditation and yoga practitioner who leads various workshops designed to support Black, indigenous, people of color, and their allies. She has recently work with the University of Washington and owns and operates a private practice. She offers a variety of experiences to help you slow down, including Vibrational Sound Therapy, mindfulness and meditation classes and presentations, sound baths, gentle movement classes and aromatherapy.
Brother Ron Holland (Facebook: @wanderingtruthseeker) is an English professor, poet, and consultant that works with educators on addressing anti-Blackness. He has hosted and taken part in diversity workshops at Bellevue College, the University of Washington, the Faculty and Staff of Color Conference, Bellevue School District's Boom, the City of Shoreline, and more.
Wednesday, January 20, 1:30-3:30 p.m.
Registration is required.
Zoom information will be provided with registration
Last Updated January 20, 2021