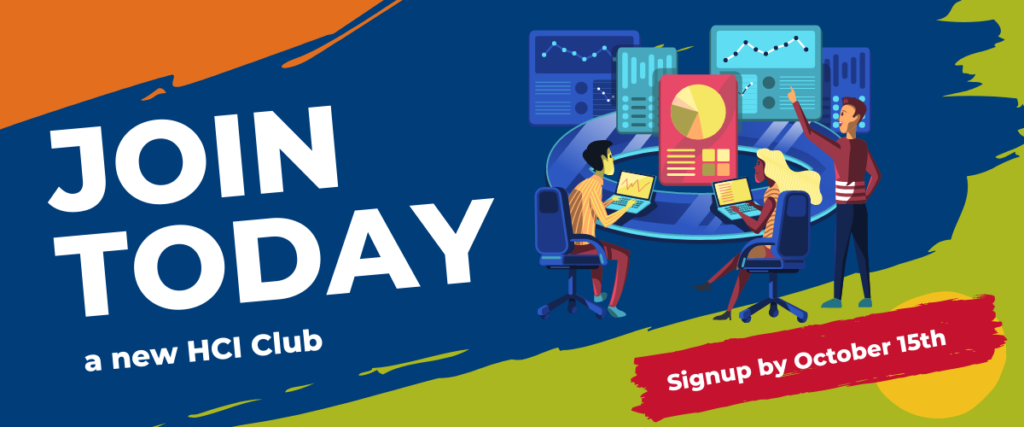 Launching a New HCI Opportunity!
Society of Healthcare Informaticists: Networking and Education
S.H.I.N.E. — An HCI Club
Networking and building community are vital skills in healthcare and informatics. As a BC HCI student, there is an opportunity now for you to participate in and co-create a Recognized Student Organization (RSO) that will focus on students in the Healthcare Informatics program. One of the first activities of SHINE will be to manage a team of HCI students to participate in the HIMSS Student Case Competition that launches next January.
What is an RSO at Bellevue College?
A Student Organization is student-led and student-driven. Students set the agenda for what the group will do, manage its events and activities, run their officer elections, and set their own goals. Becoming a Chartered Student Organization means that the org has access to support and College resources.
Why start or join a student organization?
Here are just a few of the benefits:
Meet and connect with other students with similar interest
Funding opportunities for events and programs through Associated Student Government and the Services and Activities Fee budget process.
Campus-wide recognition events each spring
Use of campus facilities
Ability to conduct fundraisers using the college's tax status with the approval of the Bellevue College Foundation
Compete locally, nationally, and globally in student competitions and challenges, i.e., HIMSS Student Challenge
Use of Bellevue College's name in association with the RSO
Use of an email address for the group ending in @bellevuecollege.edu
Free webpage on the official BC website
Access to social media training and expertise
Promotion of the student organizations's events and activities through the Office of Student Programs
Scholarships — BC Foundation
The RSO will be a great place to plan, volunteer, and participate in networking and educational opportunities. Plus, have fun with your peers. If you are interested, please get in touch with Karen Jenkins at karen.jenkins@bellevuecollege.edu by October 15, 2021.
There will be a meeting of interested participants on October 18th at 7:00 pm in a Zoom session (https://bellevuecollege.zoom.us/j/8100574268) to begin the chartering process.
Last Updated October 7, 2021