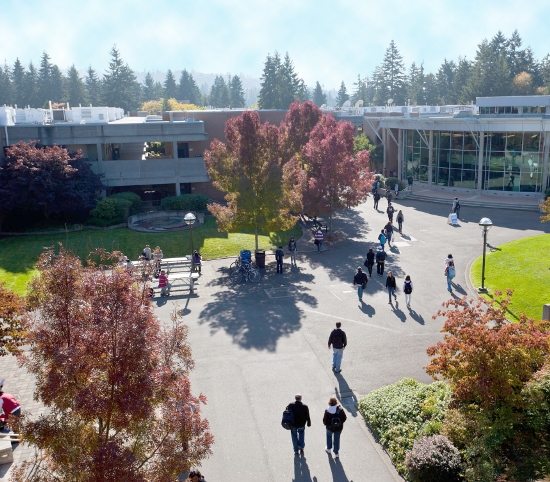 Established in 1966, Bellevue College is a comprehensive and innovative college that places students at the center of all we do and advances the life-long education development of our students consistent with their needs, interests and abilities.
The International Education department offers many options for incoming international students: Intensive English/University Preparation program, the International Business Professions program, special short-term programs, and noncredit English-as-a Second Language classes. In addition, Bellevue College provides more than 60 associate transfer degrees, over 75 professional/technical degrees, and 17 bachelor degrees.
With over 1,100 international students from more than 60 countries enrolled in both college credit and English language programs, the Office of International Education is truly "Where the World Comes Together to Learn".
---
Who We Are
Bellevue College is a top-ranking, fully-accredited college offering two-year associate and four-year bachelor's degrees as well as professional and technical certificates, an Intensive English Language program, and International High School Completion program. Surrounded by 96 acres of evergreen trees, Bellevue College campus is a beautiful, safe, and modern place to study. Students have access to world-class facilities including brand new on-campus student housing. Bellevue College encourages students to get a well-rounded college experience and offers more than 80 student clubs, recreational activities, and several music, dance, and theatrical productions for students to enjoy.
---
Where We Are
Bellevue College is located in the city of Bellevue, in the highly desirable Greater Seattle area. Greater Seattle area is a place of magnificent natural beauty, excellent employment opportunities, and many recreational opportunities. Seattle is an exciting urban, cosmopolitan city that thrives with industrial, commercial, and cultural activities but remains unpretentious and casual. The city of Bellevue is well known for its breathtaking scenery, great employment opportunities, and safe streets. It is a growing city with a bustling economic climate and vibrant culture. Its residents are highly educated and multicultural and form a welcoming and supportive community for international students.
---
You Are Welcome Here
Show your support for our diverse community and become a part of our "You Are Welcome Here" campaign! This inclusive message encapsulates our ongoing dedication to all of our students regardless of country of origin or immigration status, and our affirmation of inclusion that we are "committed to maintaining an environment in which every member of the campus community feels welcome to participate in the life of the College, free from harassment and discrimination."
---
Why Bellevue College?
Location: Part of greater Seattle, an area with moderate climate, clean air and water, and home to iconic corporations such as Microsoft, Nintendo, Amazon, and Starbucks
Academic Excellence: Small classes, dedicated faculty committed to student success, and rich student resources and services including free tutoring, personal counseling services, and comprehensive career resources
University Transfer: High transfer rates to the University of Washington and Washington State University, the largest two universities in the Washington state as well as to top universities throughout the U.S. including Columbia, Cornell, Purdue, Berkeley, UCLA and many others. At the time of application, students can request a conditional admissions letter from one of 16 schools across the United States.
International Students Support: Comprehensive support by the Office of International Education, from admission to extracurricular activities and cultural adjustment as well as individual advising on immigration and academic issues by experienced international advisors.
Leadership and Development Opportunities: International students have numerous opportunities to develop their personal and leadership skills by volunteering and getting involved in student clubs, programs and organizations. They are also eligible for on-campus employment and can contribute to the diversity and multiculturalism of Bellevue College by becoming peer-mentors or Global Leaders.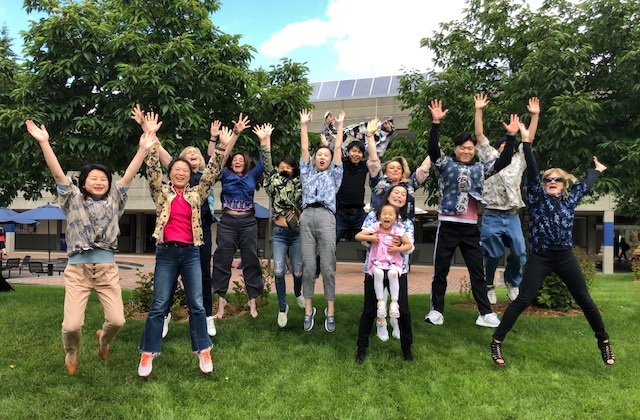 Last Updated April 5, 2021