Thank you for considering enrollment in Continuing Nursing Education (CNE) classes at Bellevue College.
---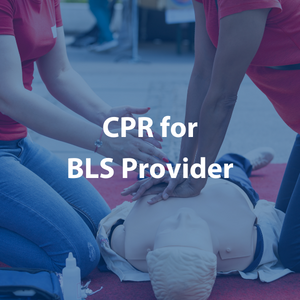 We are providing in-person BLS Skills Sessions for those pursuing Basic Life Support CPR Certification through the American Heart Association. Students must purchase and complete the HeartCode® BLS Online course ($32.50) prior to attending one of these hands on sessions:
Oct 10, 2023, 6 p.m. to 9 p.m.
Nov 13, 2023, 6 p.m. to 9 p.m.
Dec 14, 2023, 6 p.m. to 9 p.m.
Due to COVID restrictions, class sizes are currently limited to 12
Course Fee: $75
Entry Requirements: Students must present their HeartCode BLS Completion Certificate and bring their own CPR Pocket Rescue Mask to gain entry to the Skills Session.
---
How to Register
Continuing Nursing Education uses the CampusCE system to manage student registrations. When you check out you will be prompted to sign in or create an account. If you have registered for a Bellevue College Continuing Education class by phone or mail in the past you may already have an account setup. Otherwise, you can create one quickly by specifying a user name, password, and e-mail address.
For questions or support with registration, please contact CE Customer Service at (425) 564-2263 or conted@bellevuecollege.edu. For all other questions, please contact cne@bellevuecollege.edu.
Last Updated August 25, 2023