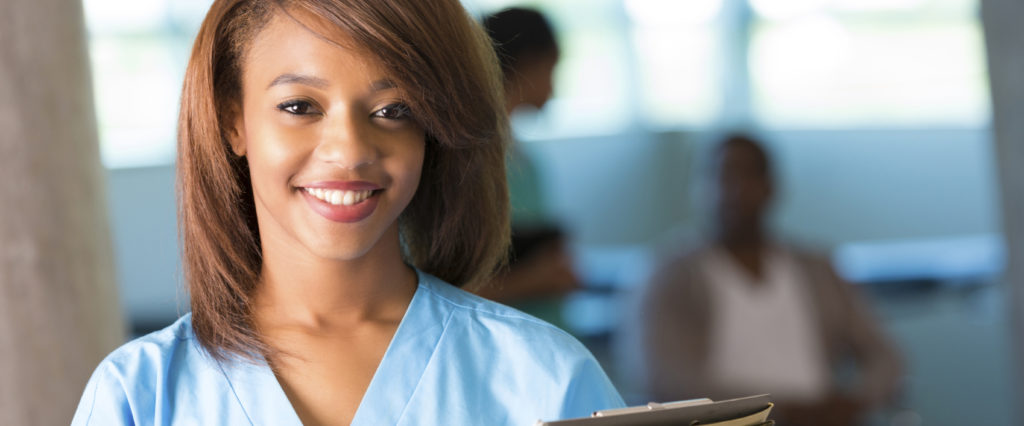 The Registered Nurse (RN) to Bachelor of Science in Nursing (RN to BSN) Program is designed for students who have completed an Associate Degree in Nursing (ADN) or diploma in nursing from an accredited college or nursing program. The RN-BSN Program curriculum expands students' knowledge and skills in evidence-based practice, community health, professional communication, leadership, and health information technology (HIT), as well as healthcare systems and policies. Learning experiences are focused on individuals, families, groups and communities. Students complete a scholarly project over their last two quarters that demonstrates learning in leadership and management.graduates to be managers of care, providers of care and active members of the profession.
The RN-BSN program is approved by the Washington State Nursing Care Quality Assurance Commission (NCQAC).
The RN-BSN Program at Bellevue College is accredited by the Commission on Collegiate Nursing Education,(CCNE) 655 K Street NW Suite Washington DC 2001, 202-463-6930.
Program Features
This program is designed with working nurses in mind. Students may choose to study full-time or part-time
Courses are delivered in hybrid, online, and face-to-face modalities, with degree candidates typically on campus for only one day per week
Degree Info & Requirements
Bachelor of Science in Nursing, RN-BSN
RN-BSN Program Educational Outcomes
Clinical Participation Requirements
Eligibility
Applicants to the Bellevue College RN to BSN program must meet the following admission requirements:
Associate Degree in Nursing from a regionally Accredited Institution (must include at least 35 quarter credits in nursing.)
Cumulative GPA of 2.0 in all college courses.
Minimum grade of 'C' (2.0) in in all required courses for the associate degree in nursing.
College level statistics course that includes inferential statistics. Course must be equivalent to 5-credits.
Current unrestricted licensure as a registered nurse in WA state. Students in final year of an associate degree nursing program may be admitted, but must take and pass the NCLEX-RN by the end of their second quarter of the program. Successful passing of NCLEX earns the student 45 college credits.
Have at least one year of recent (within the past 3 years) clinical experience. ADN clinical experience may be substituted for students applying directly from an ADN program
How to Apply
The RN to BSN program is a selective admission program.

RN-BSN Drop-In Sessions
The RN-BSN program is now accepting applications for the academic year of 2022 – 2023. Those interested in finding out more about the program are encouraged to chat with the Program Chair of Nursing during an upcoming drop-in session hosted via Zoom. Click here to RSVP!
April 20, 2023 4:30-5:30 p.m. Pacific Time
May 4, 2023 4:30-5:30 p.m. Pacific Time
May 18, 2023 4:30-5:30 p.m. Pacific Time
June 1, 2023 4:30-5:30 p.m. Pacific Time
June 15, 2023 4:30-5:30 p.m. Pacific Time
Last Updated April 17, 2023