A clinical experience provides students the ability to navigate within a direct patient care environment with the guidance of an instructor or preceptor. The environment may be a Long-term Care Facility, Hospital, or Ambulatory setting. Nurses who are employed and have adequate experience in practice offer their knowledge to guide students in direct patient care experiences. Students can practice professionalism and gain confidence in themselves in these environments. Additionally, students are able to work in teams and build upon refining their teamwork and collaboration skills that are heavily relied upon when providing nursing care.
Next Steps
Check the Clinical Participation Requirements.
Clinical Participation Requirements
Many of our clinical partner are requiring that clinical students be fully vaccinated, or even have a booster, against COVID-19 regardless of whether the student qualifies for a religious or medical exemption as an accommodation from the College. Therefore, if you are not vaccinated against COVID-19 (regardless of whether you qualify for a religious or medical exemption), Bellevue College likely will not be able to place you in a clinical site, which means you will not be able to complete the program you have started.
Please ensure you regularly check your Bellevue College email and see our website for details which will be updated by November 1, 2022, in determining if there is space and a Covid policy change in the Winter 2023 cohort that may allow you to continue your program. There are no current plans to change any Covid policy or procedures as of June 2, 2022.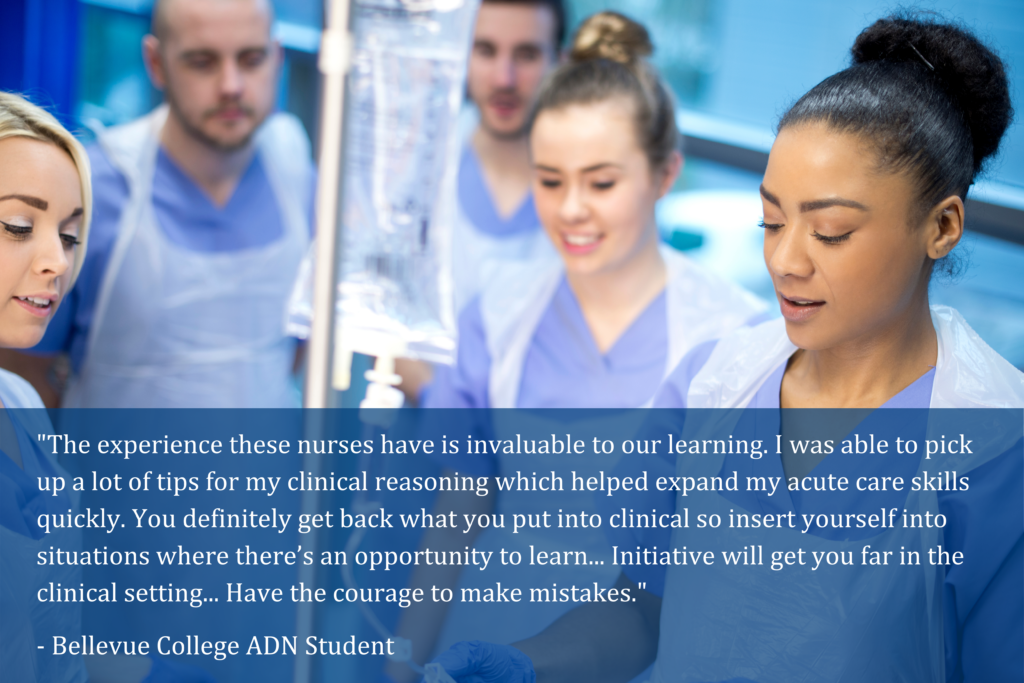 Clinical Placements Northwest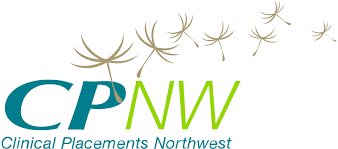 Clinical Placements Northwest (CPNW) is a not-for-profit corporation working to facilitate clinical placement for the Health Professions student, to increase availability of student placement opportunities, and to improve communication among healthcare organizations and nursing education programs in Washington State and Northern Idaho.
Clinical Placements Northwest. (2021). About Us
Last Updated May 20, 2022