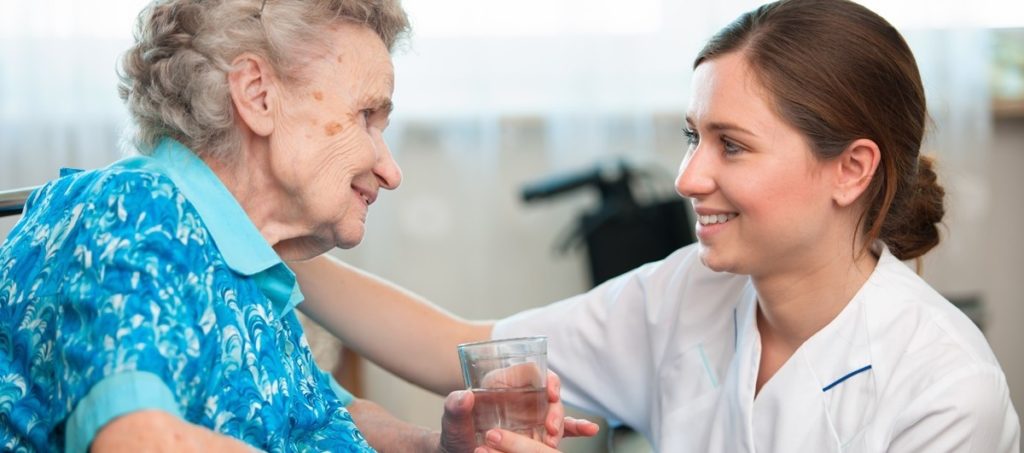 Certified nursing assistants have the knowledge and skills necessary to provide daily care to adult residents, patients, and clients who are unable to care for themselves. This includes assistance with basic care skills such as grooming, bathing, and feeding. Giving both social and emotional support is a large part of the job, in addition to being familiar with resident rights, the legal aspects of care, death and dying, dementia care, and communication skills necessary to function with confidence in a healthcare team.
This program prepares students to take the National Nurse Aide Assessment Program (NNAAP) Examination. If successful, students will be certified in Washington State and qualified to work in nursing homes, hospitals, assisted living, group homes, and other home care agencies. The Washington State Department of Health (DOH) and the Department of Social and Health Care Services (DSHS) in Washington State approves this program. Certification can be used as a stepping stone into nursing, or other healthcare professions.
Theory and Lab class times will vary per quarter. Please check online classes schedule
Open Lab times are arranged, attendance required
Clinical times are arranged (day or evening shift)
Program Features
The Washington State Department of Health (DOH) and the Department of Social and Health Care Services (DSHS) in Washington State approve this program.
Now offering on-site (in-facility) Washington State written and skills testing to students who successfully complete our program!
Theory (NURS106) and Lab (NURS107) class times are Monday through Friday, 3:00 pm to 7:50 pm
Certificate Info & Requirements
Nursing Assistant Certified Certificate of Completion
NAC Program Educational Outcomes
Clinical Participation Requirements
COVID-19 Vaccination and Booster(s) Requirements
Required materials:
Scrubs: Surgical Green (color)
Plain white tennis shoes
Small Pocket Notebook and pen
Eligibility
Students under the age of 18 are required to have parent permission and permission from Running Start (if in Running Start) to complete the program. Please keep in mind that it may be difficult to get a job if younger than 18. Retraining and retesting is required if you do not work one paid shift in a 24 month period.
Nursing Licensing & Examination Eligibility
The license to practice nursing in the State of Washington is granted by the Washington State Nursing Care Quality Assurance Commission. To be eligible to write the NCLEX (the nursing licensure exam), the commission requires you to provide information about physical/mental conditions and any filed criminal charges.
Out of State Students – Professional License
How to Apply
Item numbers and entry codes will be provided to applicants once they have completed the application process and been selected for the program. Acceptance into the Nursing Assistant Certified program is first come, first serve for applicants who have submitted completed applications. Applicants are notified via email if their application is missing documents.

Last Updated December 8, 2022