Mel Stubblefield – Head Coach
mel.stubblefield@bellevuecollege.edu
(425) 564-2048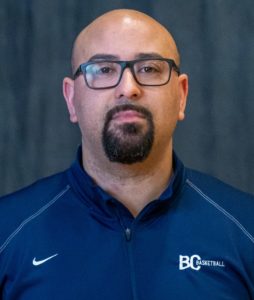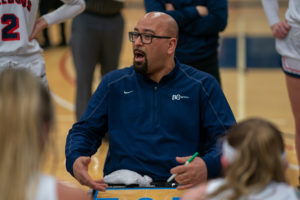 Mel Stubblefield begins his eighth season as head coach for the 2021-22 season. He was named head coach in April 2014. He was an assistant under Bellevue men's basketball coach (now Athletic Director) Jeremy Eggers in 2013-14 before being appointed as the women's coach.
Stubblefield continued Bellevue's prominence amongst the conference's best as he led his inaugural squad to a 12-2 (league) / 22-10 (overall) record.
In 2018, Stubblefield earned Coach of the Year honors after leading BC to the North Region title with a 10-2 / 22-9 record and a final four appearance at the NWAC Championships. The squad nearly made it to the end falling to Umpqua in the semi-finals.
During two seasons as an assistant coach at Bellevue High School, the girls basketball team won the WIAA 3A state academic award in 2012 with the highest G.P.A for a winter sports team. The Wolverines went from a .500 team to winning the 3A KingCo title two years in a row. In 2013, the team went 25-4 and placed fifth at state. Stubblefield considers himself a defensive technician, which helped the staff install a defense that had the Wolverines averaging 14 steals per game and had the Defensive Player of the Year for the conference. Stubblefield's philosophy is that defense is an action and not a reaction; and by having a great defense it will create offense and championships. He brings that same philosophy to the Bulldogs.
Stubblefield's coaching experience includes Olympic HS, AAU basketball, and numerous basketball clinics, including the Stanford University basketball camps.
Stubblefield was a four-year starter at Davis High School in Yakima, where he was a first-team All-Columbia Big-9 during three of his four years, and first-team All-State his senior year. He went on to play at Yakima Valley College for two years where he earned All-NWAC honors. After YVC, he played at Montana State University-Northern where he studied communication and community service, and finished out his collegiate career earning All-Conference honors during his last two years.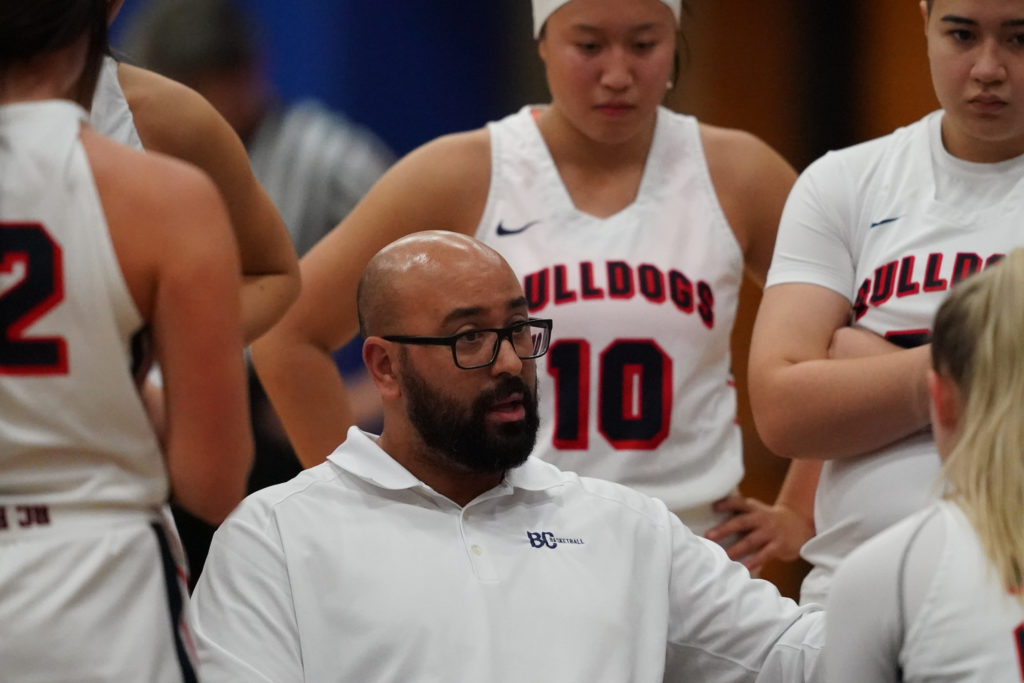 Jasen Thomas – Assistant Coach
Second year assistant coach Jasen Thomas brings invaluable 'big game' experience knowledge to the women's basketball program. A multi-sport star at O'Dea HS in the late 1980's, Thomas was part of a three-man phenom group including Ray Hall and former NFL standout, the late Demetrius DuBose that led the Fighting Irish to titles on both the hardwood and the gridiron. All three are part of O'Dea's rich Hall of Fame with Thomas being inducted in 2012.
Last Updated July 21, 2022