Featured News in Women's Basketball: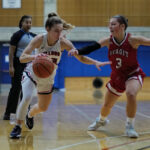 Bellevue College women's basketball fell short in an 85-46 loss to Lane at the NWAC Sweet Sixteen Championship in Pasco. The number one seed from the South Region and top-ranked team in the NWAC, Lane proved to be too physical and too quick for the ...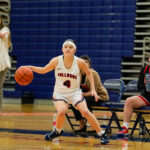 Four Bellevue College women's basketball players earned NWAC All-Region honors this week as voted by the North Region coaches. Sav Huerta was named to the All-North Region First Team while Gwen Aasland and Bri Byrnes were named to the Second Team. Sophomore Helena Van Ess ...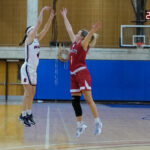 In a must-win situation, Bellevue closed out the regular season with a huge 65-57 road win at Olympic to secure the fourth and final playoff berth in the North Region. Sav Huerta's hot hand led the charge as the sophomore netted 34 points on 10-for-23 ...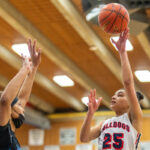 Shoreline defeated host Bellevue 60-44 in a pivotal game heading down the home stretch of the regular season. The Bulldogs in a situation of having to win one of their final two games of the year, now must win on Wednesday in their regular season ...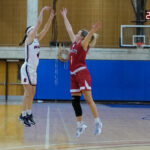 Bellevue College women's basketball lost 68-66 in overtime to host Skagit Valley. The Bulldogs had momentum early with an 18-9 lead after the first quarter but gradually let the Cardinals back into the game as Skagit Valley outscored Bellevue in the next three quarters to ...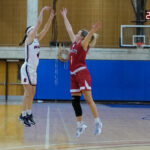 Bellevue College women 's basketball defeated visiting Everett 64-45 at Courter Family Athletic Pavilion. The Bulldogs' defense took charge as they pulled down 46 rebounds and had 13 steals. Holding the Trojan offense to 12 or less points each quarter, the Bulldogs were able to ...
More ..
Last Updated October 27, 2022