The Bulldogs have been a perennial contender in the NWAC North Region under coach Mel Stubblefield.
Relying heavily on their four sophomores, the Bulldogs earned their fifth playoff berth in six seasons under Stubblefield and were preparing to open tournament play when their 2019-20 was cut short when the NWAC championships were postponed, then eventually canceled, due to the coronavirus situation.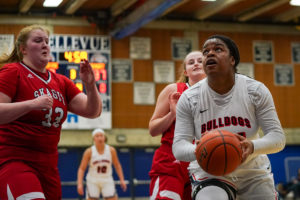 The Bulldogs tied for second in the NWAC North Region with an 11-3 mark, just one game behind division-leader Whatcom, and 18-6 overall.
BC, with nine freshman on the roster, returned to the playoffs after a one-year absence, missing out on the playoffs the previous season as the result of a tie-breaker.
Sophomores Amanda Luckett and Natalie Amos were named to the NWAC All-North Region teams. Luckett, who led the team in scoring (15.4 ppg) and rebounding (10.5 rpg) was named to the first team. Amos was named to the second team, as well as to the North Region all-defensive team.
Amos was a first-team choice and Luckett a second-team selection in 2018-19, when the Bulldogs started five freshmen.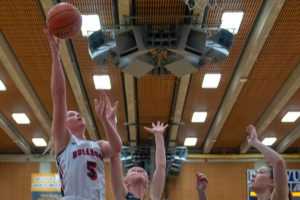 The Bulldogs won 11 of their final 13 games and had won four straight entering their scheduled first-round tournament game against Lane when the 2019-20 season came to a premature end.
In his first six seasons, Stubblefield's teams have compiled a 63-19 mark in the NWAC and 116-56 overall. The youthful Bulldogs 12-14 mark in 2018-19 snapped a streak of 13 consecutive winning seasons. Stubblefield was named NWAC Coach of the Year in 2017-18, leading the Bulldogs to a berth in the NWAC Final Four.
Since 2005-06, the Bulldogs have posted eight seasons of 20 or more victories and three more 19-win seasons.
Last Updated December 7, 2020