Eduardo Millan – Head Coach
eduardo.millan@bellevuecollege.edu
(253) 797-2002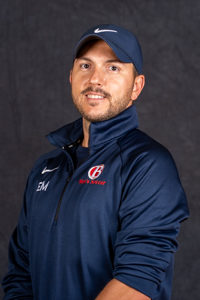 Eduardo Millán, who has more than 15 years of coaching experience for various clubs and high schools in Washington state, recently finished his third year as head men's soccer coach at Bellevue College. After a winless first year, Millan has turned heads by not only fielding a competitive team that defeated perennial powerhouse Highline, but was named by his peers as Coach of the Year for the West Region in the NWAC.
This past fall, in the first full normal season since 2019, Millan led Bellevue to the post-season play. Millan's continual growth of the program is evident in the standings throughout the years.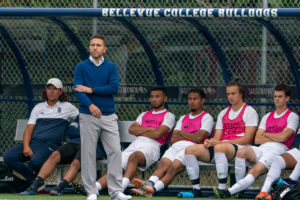 Millán comes to Bellevue College after having success coaching the girls' and boys' soccer programs at Highline High School. With the girls' team, Millán took them to the 2A District Tournament three years in a row. In 2014, he earned coach of the year honors while taking the girls' team to the state tournament.
With the boys' team, Millán drastically turned the program around. After just four years, the boys' team made it to the 2A State Tournament Quarterfinals for the first time in over a decade. He remains the head coach for the boys' program during the spring season.
Millan and his wife Christina are parents of daughter Cielo (4).
Pedro Millan – Assistant Coach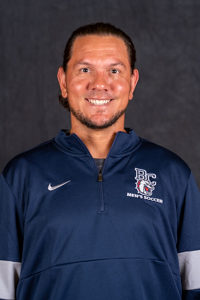 Juan Figueroa – Assistant Coach
John Buttle – Assistant Coach
Last Updated July 21, 2022