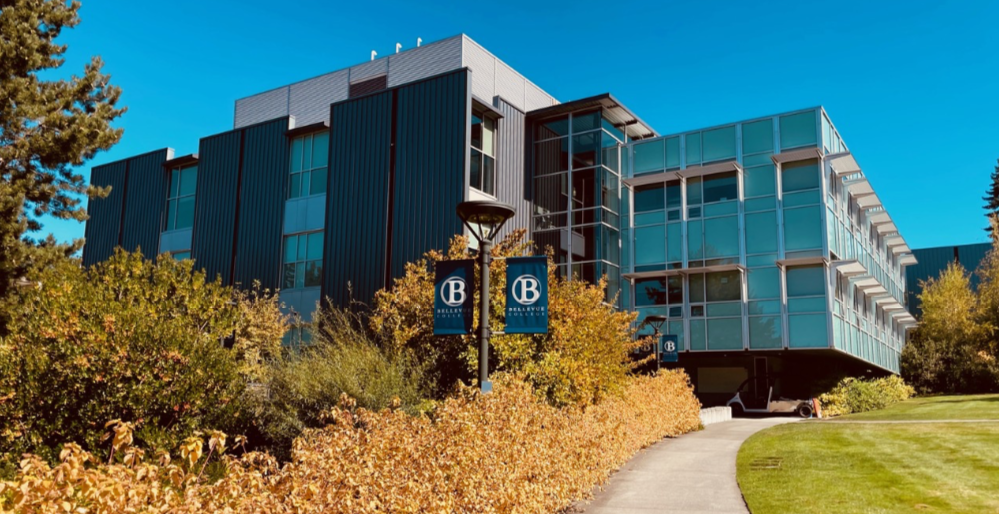 ---
IN THIS ISSUE
Accounting Changes Presentation
This Week's Student Communications
Student Employees and Self-Service Training
BC Finance ctcLink Resource Center
---
IMPORTANT DATES
Oct. 15 – Final day to post on NeoGov
Oct. 15 – Final day to submit employment applications to Human Resources
Oct. 15 – Final day to submit stipends
Oct. 15 – Account changes presentation (see article below)
Oct. 18 – Final day to submit invoices for requisitions/POs
Oct. 18 – Final day to submit approved A19 or capital invoices for entry in the My A19 app (no A19s accepted after this date – either electronic or paper)
Oct. 18 – Final day to submit approved travel expense report or cash advance request
Oct. 18 – Final day to request revenue/expense transfer
Oct. 20 – Final day to award financial aid
Oct. 28 – Final day to send/approve faculty absence report forms
Oct. 28 – Final day to submit/approve timesheet in TLR
Oct. 29 – Final day to submit residency application for Fall Quarter
---
TIMESHEETS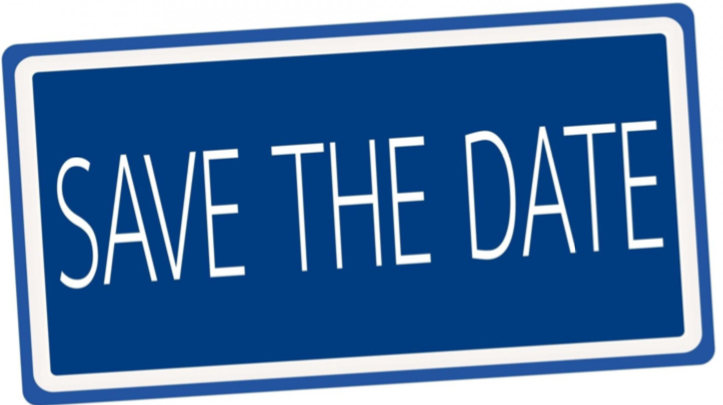 Due to the transition to ctcLink, timesheets for the pay period of Oct. 15-31 are due on Thursday, Oct. 28.
Employees must submit their hours by 2 p.m. Supervisors must approve timesheets by 5 p.m.
Any questions? Please speak to your supervisor as soon as possible.
---
SUPPORT FOR GO-LIVE
All efforts are being made to facilitate the transition to ctcLink. This is an overview of the support features that you can expect as we approach our go-live of Nov. 8:
Announcement Email and Website Notices
Focused Daily Update Email Newsletters
Reminders and links to walkthroughs
In-Person and Virtual Support
Employees: in-person (B-Building) and virtual
Students: in-person (U-Building) and virtual
Security Support
Ticket request system will be available for permission changes.
Training Roll-Out Plans
Account activation instructions will be available on access day (Staff: Nov. 9; Faculty: Nov. 12; Students: Nov. 17).
Student & Employee How-To Guides
Guides will be made available on the BC website.
In-depth SBCTC training will be available in February (after an adjustment period).
---
TRIAGE PLAN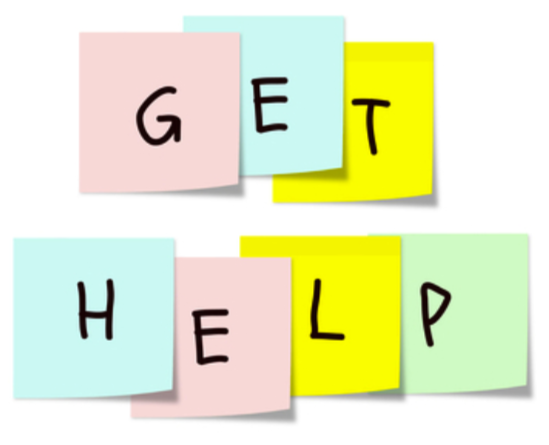 Will we face challenges once we go-live? Of course. Will there be an occasional problem or two? Again, yes. Don't worry, though – we have constructed a multi-tiered system to answer your questions. If the first tier doesn't yield results, you will have a chance to move up to the next tier. In the end, we will find a solution!
Tier 1: Self-Help
How-to guides, ctcLink Reference Center, and peer guidance
Tier 2: Support Specialists (Virtual or In-Person)
Specialists will answer basic questions (e.g. account activation, ctcLink navigation, class search, submitting timesheets, etc.)
If they cannot answer the question or resolve the problem, they will escalate the matter to Tier 3
Tier 3: The Experts (Virtual or In-Person)
Specialists will answer specific questions (e.g. account activation barriers, registration problems, financial aid, personal details, security permissions, etc.)
Tier 4: SBCTC
All unresolved questions/problems will be escalated to the State Board
---
MOBILE HCX
The Class Schedule on the BC website will be archived on Monday, Oct. 20 in preparation for the launch of ctcLink's Mobile HCX. The application will offer access to several widgets, including BC website, Canvas, college catalog, and BC email – all in a single, convenient location.
The Class Search widget on Mobile HCX replaces our website's Class Schedule app. It will offer an enhanced look at the BC academic schedule as well as an array of upgraded filters. The BC community will have an opportunity to explore the Winter 2022 academic schedule once the transition to Mobile HCX is complete next week. The Mobile HCX will be accessible to staff and students – along with a tutorial–to assist in planning for winter quarter.
Additional details, including a tutorial, to come.
---
SUPPLEMENTAL SYSTEMS
For anyone who has had to move from one living space to another, you know the many steps and challenges that go with packing up a household and transporting it to another location. The migration of 25 business applications into ctcLink is a similar undertaking. When ctcLink goes live on Nov. 8, the applications listed below will be migrated to the new backend system.
The good news is that while the data is being migrated (or moved) they will remain functional, but in a "read only" state. Our ITS team will be working toward a smooth transition, but please be aware that there may be service interruptions.
Phase 1 of the migration begins with Canvas and other applications for critical business processes. More information is forthcoming to help you to know what to expect and what you should do if you experience a service interruption.
---
IMPORTANT DATES
Nov. 4 – HP or Legacy system is turned off. Backend systems will no longer be getting new data that is entered into the system. They will continue to function with the existing data only.
Nov. 8 – BC receives the first batch of ctcLink data and begins moving our applications over.
PHASES
Phase 1 – Nov. 8-12
Selective Admissions Applications
Phase 2 – Nov. 15-26
Phase 3 – Nov. 29-Dec. 10
Phase 4 – Dec. 13-31
King County Library System upload
---
ACCOUNTING CHANGES PRESENTATION
Join us to learn about accounting changes in ctcLink on Oct. 15, from 8:30-9:30 a.m.
The presentation will focus on changes to chartstrings, budget reporting, and item types. Some topics that will be covered include:
Understanding your new chartstrings (budget codes) to use on things like requisitions and expense reports
Monitoring your budget activity
Understanding the new item types
Please register for this training by clicking here.
---
QUERY TRAINING

WHAT IS A QUERY
A tool in ctcLink that allows people to get information relevant to their job, specifically about students, classes, and departments. It lets you search information in an instant – instead of looking up individual pieces of data. When you run a query in ctcLink, you get a downloadable file with all the data you request.
WHO SHOULD TAKE QUERY TRAINING
Everyone has the ability to run queries in ctcLink, and everyone is welcome to take the training. Those who ran DataX reports in the old HP system are most likely to use ctcLink queries. If you are a faculty member who has had to ask staff for information in the past, you can now take the query training and locate it yourself. If your job entitles you to information, ctcLink makes it easy for you to find.
For current information: please click here.
Note: The link for Query Runners training is the same link as the student employee registration link. Please select the ctcLink PeopleSoft Reporting course under "End-User Reporting."
Additional information for managers will be coming out soon.
---
Are you interested in how BC is communicating with students regarding the transition to ctcLink? Click here to go to the student section of the ctcLink website. You'll be able to read the latest news and communications.
---
STUDENT EMPLOYEES & SELF-SERVICE TRAINING
Student employees were not required to complete training last spring. However, they will need to complete the Employee Self- Service (ES100) training before they access the system on Nov. 9.
The course covers a range of topics, including tracking time, entering time, reporting leave/comp time, creating travel authorizations, requesting an absence, and viewing requests and time summaries. In addition, the employee will be shown how to view payroll information, personal and benefit details.
Managers, please schedule these employees to complete this training during work hours and please help them register for the course. Please click here for more information.
---
WORDS & TERMS

While you learn and work with ctcLink and its software, PeopleSoft, you will come across many words and terms. Each week, we will feature a few of them in the Thursday Dispatch. This week, they all come from the Campus Solutions Pillar.
Academic Advisement (AA) – Provides the campus-wide ability to define and track graduation requirements, evaluate student degree progress, and convey requirements
Academic Calendar – Defines the landmark dates that drive much of the day-to-day business at the academic institution. Contains cancel, withdrawal, drop deadlines, quarterly start and end dates, census date, and other key dates
Academic Career – All coursework that a student undertakes at an academic institution grouped in a single student record
Academic Plan – An area of study—such as a major—that exists within an academic program or academic career. The Academic Plan is a combination of the area of study (Radiological Sciences, for example) and a degree type (such as AAS) associated with the area of study. Comparable to Educational Program Code (EPC)
Academic Program – Controls the student's academic level, academic load, academic calendar, academic group for tuition calculation, and grading scheme.
---
---
FRIDAY OFFICE CLOSURES
Keep in mind that many campus offices will be closed to the public on Fridays through Dec. 31. This will allow staff one full day a week with fewer interruptions to complete the necessary work for ctcLink.
The following offices will be closed on Fridays for the remainder of the year:
High School Programs
Finance
Student Central
Have a Friday or other closure you'd like the campus to know about? Please send a note to closures.
---
Need more information on ctcLink? It can be found on our website.
---
If you have suggestions on improving this email, we would enjoy hearing from you. Please contact Yves Martin, Communications Manager, at: yves.martin@bellevuecollege.edu.
---
Last Updated October 21, 2021