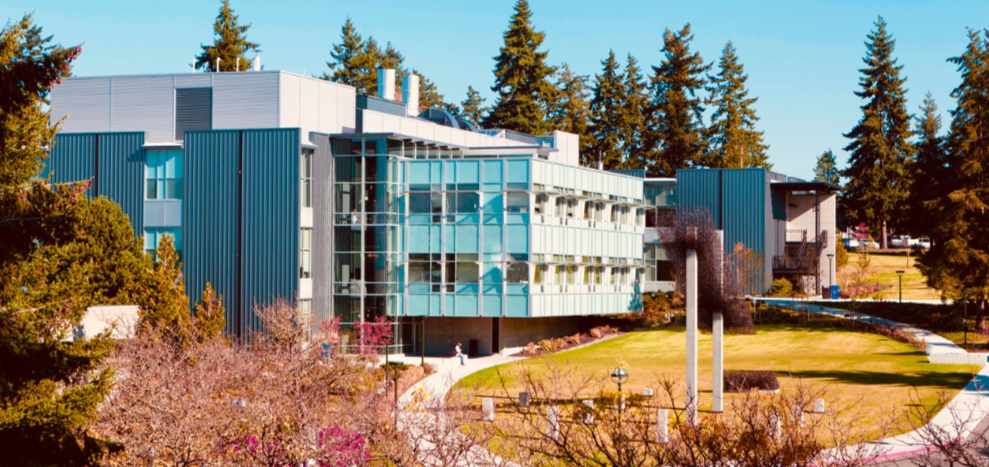 ---
IN THIS ISSUE
BC Systems Replaced by ctcLink
Class Schedule's New Look
Accounting Changes Presentation
BC Finance ctcLink Resource Center
---
IMPORTANT DATES
Oct. 28 – FINAL DAY TO SUBMIT/APPROVE TIMESHEET IN TLR
Oct. 28 – Final day to send/approve signed faculty absence report forms
Nov. 2 – P-Cards are reactivated
Nov. 4 – HP will be shut down at 12 p.m. (no more data inputs)
Nov. 8 – ctcLink will go live
* Please refer to the Pillar Updates for other important dates.

---
SVX: THE PRACTICE SITE
Are you curious about what the new ctcLink environment will be like? Take a test drive in SVX – a secure and protected test environment!
Here's how:
Click Activate Your Account – SVX, then OK after the window pops up.
Enter your name (as it appears in the BC system) and your date of birth, then use the drop-down to select SID (old) to enter your SID.
Complete the email, security question, and input account recovery phone number (strongly recommended). Create a password that is NOT your BC password (note: this password is unique to this environment and will need to be recreated in other environments).
Once the popup appears, note your new ctcLink ID. AFTER you write it down, click OK. The page will instruct you to close your browser.
Go back to enter and input your password. You should now be in SVX.
If you do this prior to Nov. 1 , it might be possible to adjust your permissions prior to going live in ctcLink. You can submit a ticket if you need help with permissions.
FUN FACT: This is the same process that you will follow in the real ctcLink. Experimenting with SVX is a great way of getting ahead of the game!
---
TODAY'S TIMESHEETS
Due to the transition to ctcLink, timesheets for this pay period (Oct. 15-31) are due on Thursday, Oct. 28.
All employees who use TLR must submit their hours by 12 p.m. on Thursday, Oct. 28. Supervisors should approve timesheets by 5 p.m. on Thursday, Oct. 28. Please note that submitting and approving timesheets doesn't need to wait until the due date. Early submission and approval is encouraged.
Late timesheets cannot be accepted. Hours not submitted or approved will need to be submitted in ctcLink for the next regular payroll cycle. Off-cycle checks cannot be issued for late timesheets.
If you have questions or need additional assistance, please contact payroll@bellevuecollege.edu or speak to your supervisor.
---
BC SYSTEMS REPLACED BY CTCLINK
One benefit of the move to ctcLink is ease of use. When we go live on Nov. 8, your ctcLink login will access more than 20 systems that will be replaced by the new system.
Campus Solutions
Registration block replaced with holds under tasks in Student Homepage
Course History Lookup Tool replaced with course history in advisor center
COURSE Web Service replaced with Class Search
Data X replaced with PS query/query viewer
Degree Audit replaced with Academic Progress in Student Homepage
FAM (Student Financial Aid Portal) (transitions in 2022)
Instructor Briefcase replaced with Faculty Center
Lookup schedule, grades, or receipt replaced with Student Homepage
Registration time lookup tool replaced with Enrollment Dates in Student Homepage
Schedule Planner replaced with Planner in Student Homepage
Transcript Request, unofficial replaced with view unofficial transcript in Academic Records/Student Homepage
Entry codes replaced with permission numbers
Financial Aid disbursement via Higher One
Human Capital Management
Employee Earnings & Leave
Time, Leave Reporting (TLR)
Finance
FMS Query (available, but no new data will be entered)
---
CHANGES TO 25LIVE
As BC transitions to ctcLink this fall, you may notice a small change in
25Live. During the first week of November, the short name of every location will be updated to match ctcLink naming conventions.
For example, the short name C130B will change to BV00CC130B. The last four to five digits of the new short name are the location of the room. The long name of the location will stay the same (i.e. Main Campus – Building C 130B – Garden East).
---
CLASS SCHEDULE'S NEW LOOK
The class schedule has a new look – and it's now live. Explore course offerings in an updated, more mobile-friendly format.
An information session, Old Link, New Tool: Class Search Transition, will be held on Thursday, Oct. 28 from 9-10 a.m. (Session #1) and 3-4 p.m. (Session #2) for faculty and staff. Click on the buttons below to register.
This change is part of the college's transition to ctcLink. While there are still a few weeks before account activation starts, early access to the public class schedule:
Allows users to get familiar with a new interface and terms.
Helps students identify courses and explore course information, which can help them register for Winter Quarter.
Assists faculty in verifying that course information in ctcLink is accurate.
Other important updates:
The link to the class schedule on BC's website's main navigation redirects to the ctcLink public class schedule.
Links to general course information lead to an intermediary page that provides a link to the course in the online catalog (example: ACCT 202).
Links to courses in a particular quarter lead to an intermediary page that provides instructions on how to confirm their search in the new public class schedule. (example: Winter 2022 Accounting Courses).
There are now three ways to find classes: 'Class Search', 'Browse Classes', and 'Course Catalog'.
Thursday Dispatch – Vol. 11
Need more guidance? View a class search tutorial.
---
ACCOUNTING CHANGES PRESENTATION
Join us to learn about accounting changes in ctcLink on Oct. 29, from 1-
2 p.m. The presentation will focus on changes to chartstrings, budget reporting, and item types. Some topics that will be covered include:
Understanding your new chartstrings (budget codes) to use on things like requisitions and expense reports
Monitoring your budget activity
Understanding the new item types
Please register for this training by clicking on the button below.
---
HELPING STUDENTS GUIDE
The launch of ctcLink at Bellevue College is obviously a major transition for both students and staff. For those of you who interact with students, the newly- minted Staff Guide for Helping Students can help you assist students who have questions or issues.
When a student comes to you, please do your best to help them before referring them to another area. In order for you to know when to refer a student to another area, we have created multiple tiers of support.
This guide outlines all available resources and how to refer issues you can't resolve. We also want to make sure we increase student awareness of the available self-help resources (see last section), so they can refer to them for future questions.
---
QUERY TRAINING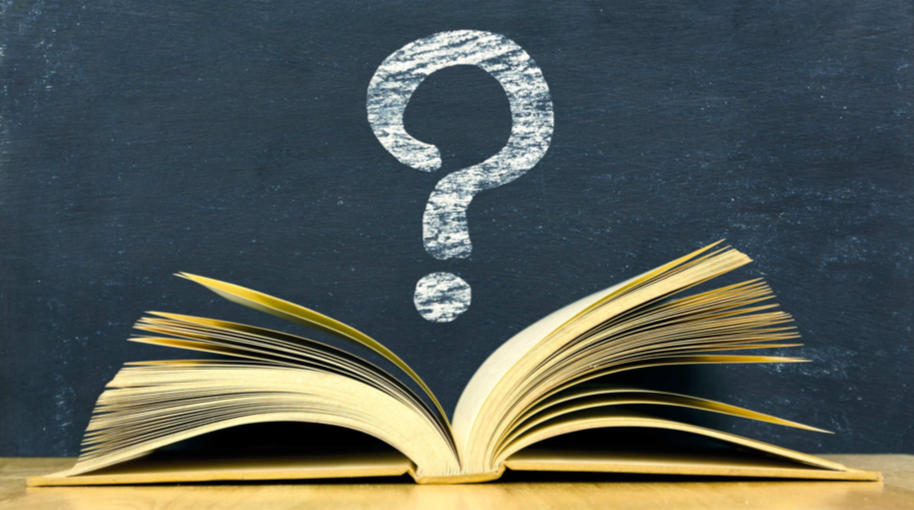 WHAT IS A QUERY
A query is a ctcLink tool that allows people to get information relevant to their job, specifically about students, classes, and departments. It lets you search information in an instant – instead of looking up individual pieces of data. When you run a query in ctcLink, you get a downloadable file with all the data you request.
WHO SHOULD TAKE QUERY TRAINING
Everyone has the ability to run queries in ctcLink, and everyone is welcome to take the training. Those who ran DataX reports in the old HP system are most likely to use ctcLink queries. If you are a faculty member who has had to ask staff for information in the past, you can now take the query training and locate it yourself. If your job entitles you to information, ctcLink makes it easy for you to find.
For current information: please click here.
Note: The link for Query Runners training is the same link as the student employee registration link. Please select the ctcLink PeopleSoft Reporting course under "End-User Reporting".
---
STUDENT COMMUNICATIONS
Are you interested in how BC is communicating with students regarding the transition to ctcLink? Click here to go to the student section of the ctcLink website. You'll be able to read the latest news and communications.
---
CTCLINK FINANCE RESOURCE CENTER
Do you have questions on finance, purchasing, or student financials? Visit BC's new Finance Resource Center.
The site is brimming with FAQs, hints and tips, and step-by-step instructions on a range of topics. Interested in your new budget numbers? They can be found here using the Center's crosswalks and lookup tools.
We'll be adding more functionality and additional information throughout the fall, so be sure to bookmark this site. It's sure to come in handy!
---
FRIDAY OFFICE CLOSURES
Keep in mind that many campus offices will be closed to the public on Fridays through Dec. 31. This will allow staff one full day a week with fewer interruptions to complete the necessary work for ctcLink.
The following offices will be closed on Fridays for the remainder of the year:
High School Programs
Finance
Student Central
Enrollment Services
Financial Aid
Testing
Graduation/Evaluations
Have a Friday or other closure you'd like the campus to know about? Please send a note to closures.
---
Need more information on ctcLink? It can be found on our website.
---
If you have suggestions on improving this email, we would enjoy hearing from you. Please contact Yves Martin, Communications Manager, at: yves.martin@bellevuecollege.edu.
---
Last Updated October 29, 2021