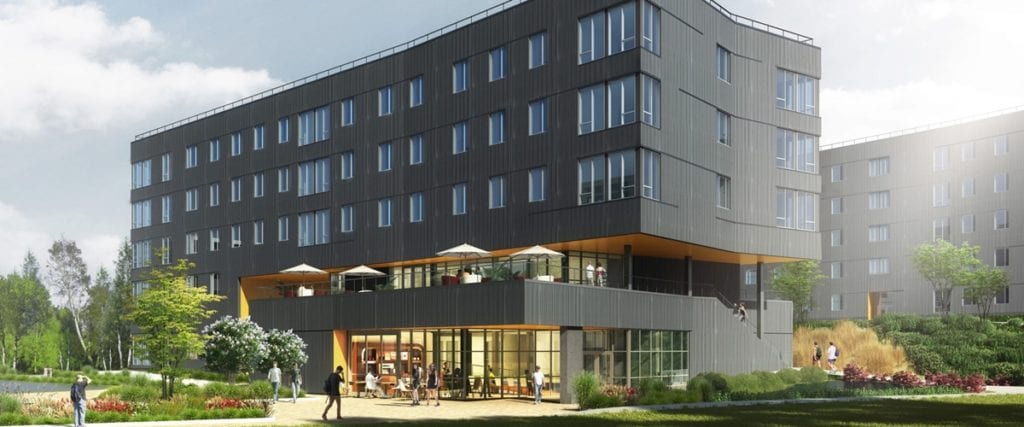 The 132,000-square-foot residence hall sits on the main campus and can accommodate 400 students in a mix of one-, two- and four-bedroom suites and apartments, and offers a variety of areas for studying and socializing.
---
Student Success Center Set to Open in 2020
In August 2018, the Bellevue College community and local leaders celebrated the groundbreaking of the new Student Success Center. Slated for completion in early 2020, the project will create an integrated and seamless service experience for students by housing multiple support programs in one state-of-the-art facility. It will be prominently located at the main entrance to the college, making it easy for new students, and visitors, to get more information about the institution.
– by Sheri Brady and Walter Garrido
Last Updated May 26, 2019