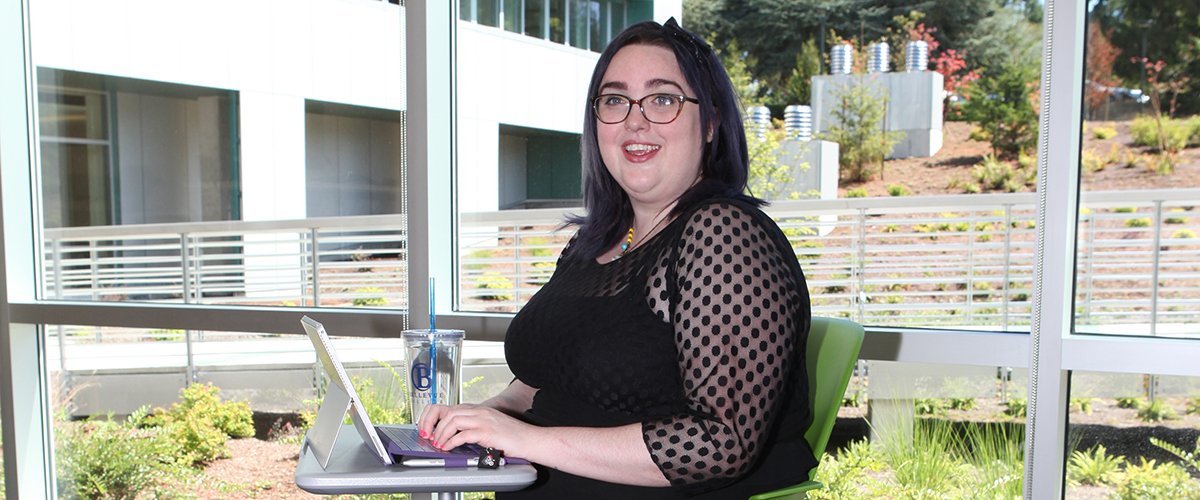 Data Analytics major Whitney King received a big surprise at the end of spring quarter: she was one of two students in the nation to be named a 2015 Terry O'Banion Student Technology Champion. Read the full story …
Featured Stories: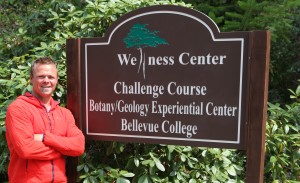 During spring quarter 2015, 14 Bellevue College students enrolled in a hiking and orienteering course led by Peter Prescott, BC's Wellness Center program manager and Bill Hawley, the Pacific Crest Trails Association (PCTA) North Cascades regional representative, headed out to the Snoqualmie Pass ski area for a day of trail maintenance.
Read the full story...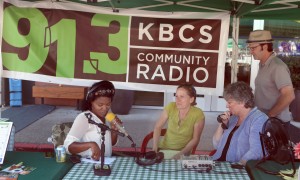 At 91.3 KBCS, the station takes the phrase "community radio" far beyond on-air programming. From farmer's markets to art fairs to concerts to a musical book club, the FM station on the Bellevue College campus has made the support of community events an integral part of its mission.
Read the full story...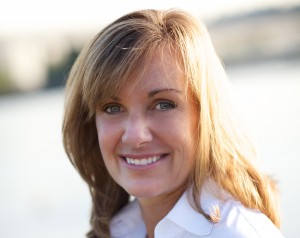 Novelist Deb Caletti has fond memories of two Bellevue College English faculty members for their strong support of her work while a student here: Joan Kotker and Pauline Christiansen. Caletti is best known for her dozen Young Adult novels, which have garnered her numerous awards and a National Book Award nomination for her first adult novel, "He's Gone."
Read the full story...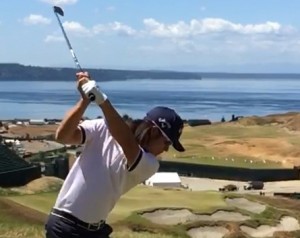 Richard Lee's path to golf success wasn't always down the middle of the fairway, but the journey from GED to the PGA definitely made the turn at Bellevue College.
Read the full story...
Also in this Issue:
Last Updated November 12, 2020