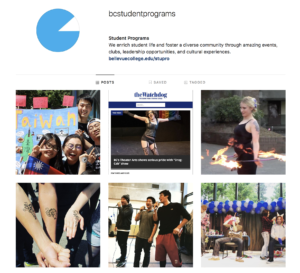 Our staff and students are working virtually, so pay us a visit on social media to get the very latest on exciting events, jobs, club activities, and other opportunities!
Visit Student Programs on Facebook
Many of our student-run organizations have social media accounts as well. Visit https://www.bellevuecollege.edu/social/ and check back regularly as the list keeps growing!
Last Updated August 17, 2020