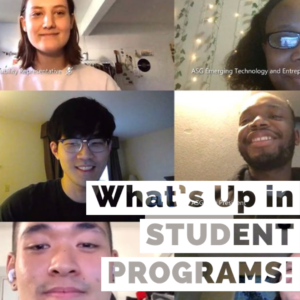 Our weekly newsletter is out! If you're a member or a student leader in an organization there are lots of ways we can help you be successful. Read about our weekly Student Union eLounge, the Student Programs Virtual Front Desk, our Student Organization Handbook and Training, and events happening around the campus.
If you didn't receive the email, visit https://tinyurl.com/y66v269s to view the newsletter.
Sign up to receive news directly from Student Programs by visiting https://forms.bellevuecollege.edu/stupro/sign-up/.
Last Updated November 19, 2020