ctcLink for Faculty: A Single Sign-On for Grading, Payroll, and More
The second in a series of informational articles for the Campus Community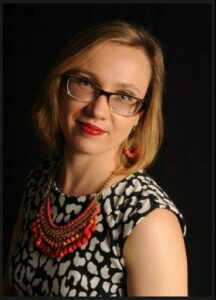 As a Program Manager in the Academic Affairs Office, Iulia Zavodov's primary concern in the Bellevue College (BC) campus transition to ctcLink is the faculty experience. She wants to make sure faculty are not only comfortable with the transition, but also aware of how much better the new system will be for them compared to the present legacy system. Iulia notes, "In Academic Affairs, we care deeply about our faculty experience, so I keep an eye on all things of interest to our faculty members and what would be helpful for them," she says. "Our project team's goal is to build an infrastructure at BC before go-live that is similar to other colleges that are live now. Then our faculty advocates can take on all kinds of inquiries in a timely manner."
In addition, she's also a testing co-lead, which means she gets early peeks into what things look like in ctcLink and can provide feedback about what additional modifications are needed to ensure the system will fulfill its full potential within a user-friendly framework.
Is ctcLink Really a Big Deal? Short Answer: Yes!
One message Iulia wants to get across is how much better ctcLink will be for most everyone. People these days are used to updating their phone's operating system or computer operating system and barely even notice anything is different, let alone better. Much of the software people use is now accessed via the cloud, which means all the updates are handled behind-the-scenes. But the BC transition to ctcLink is much more than a mere update, and we're long overdue for one in the community and technical college system.
Adopting ctcLink represents a wholesale transition and major upgrade to a completely different system for everyone. This transition catapults BC forward by decades—much like finally upgrading from an old, clunky mobile phone to a sleek, newer model. "With this new system, we are effectively moving into the twenty-first century—finally!"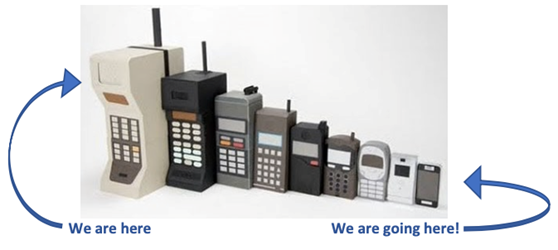 Faculty at other institutions who have already been through a transition to ctcLink are pleased with the outcome. For BC faculty, Iulia anticipates they'll love how easy it is to do grading in the new system, as well as how all the different forms they need to access are available through one portal instead of multiple portals in the current system. Whether a faculty member needs to check their schedule or access payroll and tax information, it's all easy to find and access via ctcLink because it's robust while also being user-friendly.
Faculty will be able to access class rosters in real-time, and even communicate directly with students through ctcLink. And the students will enjoy being able to access all the information they need to be a learner in the BC community.
Business Process Review: Tackling Complexity Head-On
Hundreds of hardworking BC staff have been helping to prepare the college for change over the last year. Iulia recalls the intense sessions last summer that brought together people from across the institution to review all the different business processes that would be impacted by the transition to ctcLink. The work continues with the multiple cycles of the data validation. This summer there will be even more workshops and data validation and users' acceptance testing.
This piece of the puzzle is both complex and daunting, but Iulia thinks we're in good hands with the project team from the State Board of Community and Technical Colleges as half of our 34 colleges have already made it into the PeopleSoft environment. Hearing from other campuses further along in the transition process and their positive experiences helped everyone forge ahead in the face of complexity. As Iulia puts it, "I think everyone is working on building their individual knowledge base, and then we share with our colleagues. And together we learn and develop a collective knowledge base that will advance us as an institution. About a year from now, the transition will be over, and we will begin to realize the advantages of our new environment."
Change is Never Easy, But the Payoff Will be Huge
Is there a lot of training people need to go through? Yes. Will there be confusion and anxiety along the way? Yes. Will it all be worth it in the end? Absolutely. Iulia is confident that as the BC community starts to get a taste for what's to come, they will quickly be on board and excited for all the new capabilities, improved data integrity, enhanced security, and everything else ctcLink offers within the Oracle PeopleSoft framework.
One more task associated with the project is to evaluate the functionality of multiple applications already in use on campus and make important decisions about their future. Some don't have corresponding functionality in ctcLink, including our curriculum management tool and online catalog, both by DIGARC. This will be evaluated again further down the road, but for now the plan is to keep using them. Our classroom scheduling software, 25Live, is going to be fully integrated with PeopleSoft, so, once configured, rooms scheduling will be a much smoother process.
In the final analysis, Iulia knows that the transition will be challenging on many levels but is confident that the payoff will be worth it. "This is the biggest project I've ever worked on, so it's definitely a professional challenge for me. It has really brought interdepartmental collaboration to an entirely new level. We learn together and we ask each other a lot of questions to figure things out. There is an enormous amount of talent employed at BC and this is what makes our college special." And this kind of collaboration is going to make BC life better for everyone.
Stay up-to-date on the transition by visiting ctcLink Updates.
Last Updated August 15, 2021