Offices will be closed on February 11th and February 15th,  2016   
Applications for Spring Quarter have closed – Fall applications will open approx Feb 16th by 5pm.   
If you are currently a Sophomore you have to wait to apply for Fall Quarter.
Running Start is a program that allows 11th and 12th grade students to take college courses at Washington's 34 community and technical colleges. The added bonus is the cost savings, as students receive both high school and college credit for these classes, thus accelerating their progress through the education system.
Please go to the Future Students tab to download and print the Running Start Application and Running Start Agreement Form
Fall 2016 Information Sessions – 
Only choose one time to attend. Due to popular demand – we ask that you use the following Link to sign up to attend: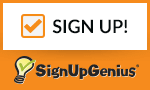 All are held on Main Campus Building N Room 201
Saturday, February 13, 2016  at 9:00 AM  and 1:00 PM  (both sessions full) 
Thursday, February 25, 2016 at 6:30 PM  (session full) 
Saturday, March 12, 2016 at 9:00 AM  and 1:00 PM
Thursday, March 17, 2016 at 6:30 PM
Monday, March 28, 2016 at 6:30 PM
Thursday, April 7, 2016 at 6:30 PM
Saturday, April 9, 2016 at 9:00 AM and 2:00 PM
Thursday, April 14, 2016 at 6:30 PM
Popular Resources:
Bellevue College Running Start
3000 Landerholm Circle SE | Building B Office 233 | Bellevue, WA 98007
Telephone #425/564-2026 | Fax # 425/564-6029
Email: chsprograms@bellevuecollege.edu