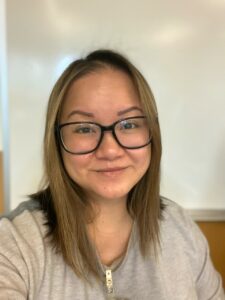 Biography:
My name is LeAnne Leed. I started exactly where our students are starting. I earned a couple of certificates, went on my externship, and was hired at a local facility. In the same quarter, I was offered a job as a Teaching Assistant for the phlebotomy program I completed. This was when I discovered my love for teaching. I spent the next couple of years focusing on teaching and navigating different departments in the medical field. Most of those years were spent in various departments inside of a clinical lab. I would say my favorite department has been the Emergency Department and Microbiology. After a couple of years, I began working part-time in the medical field but continued teaching so that I could finish my transfer degree to UW.  Currently, I am working on completing the Master's in public health at the University of Washington.
Students who graduate from the Clinical Lab Assistant Program not only learn theories associated with each laboratory function but also apply basic skills in specimen collection, pre-analytical processing, analysis of specimens using Point of Care tests that are CLIA WAIVED, as well as data entry and retrieval using computer software that is unique to the laboratory environment. In addition, students work on their professional profiles and network with people in the industry before they graduate.
As students show interest in the medical field, I recommend that they job shadow and connect with people in the industry. By doing this, students could gain more insight to make a more informed decision on their education and career path.