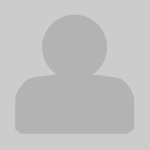 Biography:
Jerrie is the Work-Based Learning Coordinator ("WBLC") for Health Sciences, Education & Wellness Institute. She supports and advises Allied Health faculty and students in navigating the many onboarding requirements to successfully enter into work-based learning ("WBL") experiences such as externships, field studies and practicums.
Specifically, she works directly with the following programs for WBL experiences: Allied Health Education, Early Learning and Teacher Education, Healthcare Informatics, Healthcare Management and Leadership, Health and Wellness, Health and PE. She determines if students have met the requirements for the WBL placement.
It is rewarding for her to collaborate with students, the department and organization partners to support the hands-on experiences that allow our students to gain the much needed career readiness skills so sought after by employers.