Featured News in Baseball:
Bellevue College baseball has signed 12 in the 2023 class as announced by co-Head Coaches David Olson and Mark Yoshino. While the staff is still seeking a few more late bloomers or transfers to complete the roster, here is a rundown on their recruits below. ...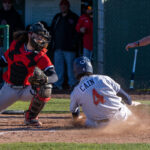 Bellevue College baseball has released their 2023 spring schedule and roster. The schedule features games with six of the eight teams that played in last year's NWAC Championships, giving the Bulldogs another competitive schedule put together by Head Coach David Olson. BC will open up ...
Bellevue College baseball participated in a joint scrimmage today with a group of aspiring youth baseball athletes of color from the Pacific Northwest in an effort to promote diversity and opportunity in the game at the collegiate level. The group of players, ranging in age ...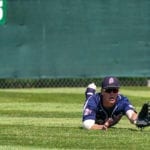 Ethan Smith, who starred at Bellevue College in 2018 and 2019, was selected in the mid-season draft in the Pioneer League, a minor league partnered with Major League Baseball. He was selected by the Grand Junction (CO) Rockies. Smith recently finished as a fifth-year senior ...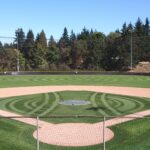 Bellevue College baseball will host the North Super Regionals this Thursday - Saturday May 19-21 at Courter Field. Three teams (Bellevue, Yakima Valley, Lane) will vie for one spot in the NWAC Championships to be played the following week in Longview, WA. In a new ...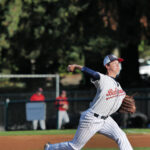 Bellevue College baseball finished out regular season play with a four-game series split with Skagit Valley this weekend. On Friday, Bellevue fell 2-0 before winning 5-3. In yesterday's games three and four, the 'dogs found themselves on the winning end first defeating Skagit Valley 6-0 ...
More ..
Last Updated October 27, 2022