Featured News in Baseball:
Bellevue College Baseball welcomes back one of their most successful alums of all time as Dylan Vchulek joins the Bulldog coaching staff. Vchulek was a star at Bellevue in 2015 and 2016 before receiving multiple NCAA DI scholarships and playing for the University of Hawaii. ...
Bellevue College baseball, coming off a North Region title in 2023 and another 30-plus win season, announced their annual team awards as voted by BC baseball team members. The awards are part of a 50-plus year tradition with records dating back to 1970 when the ...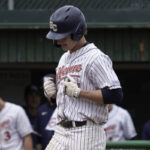 Bellevue College Baseball had plenty to celebrate this weekend as the Bulldogs swept all four games against Shoreline this weekend winning 3-2 and 14-4 on Saturday before 5-0 and 8-5 wins on Mother's Day. In the opener, BC took advantage of a walk, a passed ...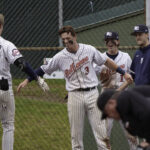 Bellevue College baseball cruised to four wins this weekend winning on Saturday 15-1 and 10-1 before sweeping the Royals on Sunday 18-2 and 6-1. In the opener, the Bulldogs scored all 15 of their runs in the first four innings as Cam Hoiland led the ...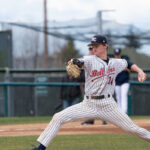 Bellevue College baseball won all four games this weekend against Skagit Valley. The Bulldogs won Saturday at home by scores of 5-3 and 8-5 before heading north to sweep the Cardinals 9-4 and 7-2. In the home wins, Cam Hoiland continued his dominance on the ...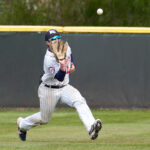 Bellevue College baseball went 2-2 this weekend in a four-game set with Edmonds. The two teams, who are longtime rivals, are both currently ranked in the NWAC TicketSmarter Coaches' Poll. On Saturday Edmonds swept Bellevue by scores of 8-0 and 4-1. The Bulldog offense was ...
More ..
Last Updated October 27, 2022