Featured News in Softball:
Annie Lockwood has been named the Head Coach of the Softball program at Bellevue College. Annie Lockwood was most recently the head softball coach at Skagit Valley College. Prior to SVCC, Lockwood was the assistant softball coach at Redmond High School during their 2022 state ...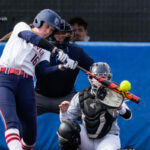 Bellevue College softball ended a memorable season with a third-place finish at the NWAC Championships held at Delta Park in Portland, OR. The Bulldogs fell twice to Clackamas over they three days at the tourney. In the opening round, Bellevue had no trouble breezing through ...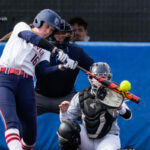 Bellevue College softball continued to be one of the most dominant teams in the program's history winning their 34th game in row by sweeping Douglas today 4-3 and 13-5. In the opener BC got a scare after jumping out 3-0 as Douglas plated two runs ...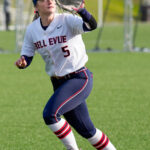 Bellevue College softball went on the road and swept two from host Edmonds, 10-3 and 10-1. In game one the Bulldogs outhit the Tritons 16-4 as Kelci Studioso, Christina Tadvick, and Katie Fodge led the way with three hits apiece. All three of Studioso's hits ...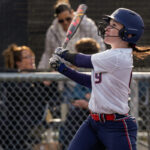 Bellevue College softball took two from host Pierce in a make-up game that was originally scheduled for April 11th. Bellevue won 9-3 and 14-6. In the opener, BC plated five runs in the middle innings to cruise to victory. Kelci Studioso hit a solo blast ...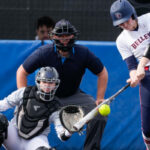 Bellevue College softball had to go extra innings, but still ended up on top, defeating visiting Everett 8-7 in extra innings before 9-1 in the nightcap. The Bulldogs and Trojans were dead even at 7-7 after regulation, with both teams pounding out 14 hits in ...
More ..
Last Updated October 27, 2022