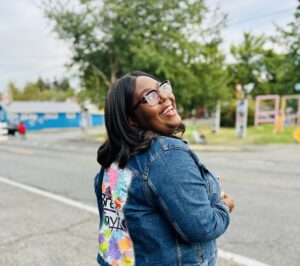 The BC Foundation advances its mission of removing barriers to student success through student scholarships and educational program support, but this would not be possible without support from our community.
Donors are the critical link in providing students with the opportunity to make their educational dreams come true.
Gifts to the BC Foundation can be structured to support students, specific programs, or given to be used where there is the greatest need.
Choose how you would like to contribute:
The We are BC campaign provides direct financial resources to address student needs and invest in teaching and learning excellence. Your gift will have a profound and immediate impact on students and educational programs. Visit our We are BC page for more information.
BC Payroll Deduction
Please join the Bulldogs Circle today with a gift of just $5 per pay period. Simply fill out this form and return it to BC Foundation offices at A101. If every faculty and staff member made a payroll deduction gift of just $5 per pay period, we could increase our investment in BC students and quality education by $168,960!
Buy a Brick
With a commemorative brick, your donation will go to support all of our ongoing BC Foundation initiatives. Whether purchased in your name or in honor of another, bricks serve as a permanent legacy on our campus grounds. Bricks may be personalized in two different sizes and are installed in our central courtyard by the iconic water fountain. Be sure to check out the new courtyard that was completed in the summer of 2013 and is ready to showcase your gift to the college. Order yours today!
Matching Gifts
Matching gifts are an excellent way to double or even triple the value of your gift. Simply check with your employer to see if they are one of the 200 or more area companies that match charitable gifts by their employees. Usually, it only takes a simple form, obtained from your company's personnel office. Fill it out, mail it to us, and we'll take care of the rest. And you will be credited with the value of your gift plus your company's match!
Major Gifts
Major gifts are contributions of substantial size dedicated toward a specific program or project such as the establishment of a named scholarship, buying specific instructional equipment, or building new facilities. These gifts have a lasting impact on students as they provide opportunities for years to come. Contact Rebecca Chawgo for more information.
Legacy Giving
Legacy Giving, often called "planned giving," may allow you to make a more meaningful contribution than you ever thought possible. You may be able to leave a deep and lasting legacy for generations of students to come while also qualifying for tax savings and other advantages that may actually increase the value of your estate for your heirs. Legacy Giving takes many forms, including bequests, living trusts, and life insurance.
Gifts of stock, retirement income or other assets
Consider the advantages of donating stock or other assets. Creative approaches may enable you to give more than you might think while reducing your tax liabilities. This can apply to investments that have increased in value and also to investments that have declined in value, each affording opportunities for substantial tax advantages. We encourage you to discuss options with your financial advisor or to contact us for more information on executing your donation. You can reach us at (425) 564-2664 or foundation@bellevuecollege.edu.
For more information about giving to the BC Foundation, Contact Us.
Make a gift now to support students and educational excellence at BC!
Last Updated September 11, 2023