The 2023 application period has closed.
Thank you for your interest in applying to the Nuclear Medicine Associate of Applied Science (AAS) program. We are excited at the possibility of you joining the Bellevue College Bulldog family and becoming a Nuclear Medicine professional! Please carefully review the application below. Incomplete applications will not be considered for acceptance.
Application Deadlines
Applications Accepted: December 1, 2023 through February 29, 2024
Required Observations – December, 2023 through March, 2024
First round of interviews – Early March
Second round of interviews – Late March
Acceptance and rejection letters sent – Early May
All prospective students are encouraged to review the Nuclear Medicine virtual information session to learn more about prerequisite courses, application process and other program details.
Application Checklist
Before you begin the application process, review the Nuclear Medicine Technology application checklist. It's your responsibility to make sure that your application is complete and submitted before the deadline for admissions consideration.
Step 1: Apply to Bellevue College for General Admission
Bellevue College has transitioned to the ctcLink data management system.
If you are a first time BC student or a previous BC student who is returning to the college after four or more quarters or a student who is not yet registered in ctcLink and does not have a ctcLink issued student ID number, you must apply to the college first. If you are a current Bellevue College student with a ctcLink issued ID number, please proceed to step 2.
The link takes you to the Apply for Admission to Bellevue College site. Follow the instructions provided and make sure to complete the application process by clicking on the Submit Button located at the bottom of the college listing of choices.
Allow three business days for the college to process your application. The college will then send you a welcome email with your student ID and instructions for your next steps.
The college places a $66 admission/placement fee on your account at the time we process your application. You pay this fee at the time you pay your first quarter tuition. Once paid, the fee is non-refundable.
If you do not register for classes, you do not pay the application fee.
Step 2: Complete your Nuclear Medicine Prerequisite Tracking Form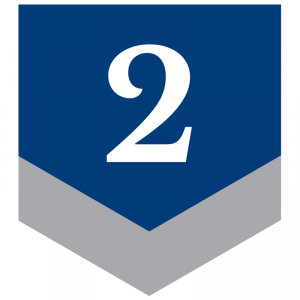 Complete the Nuclear Medicine Technology prerequisite tracking form. Please enter Course(s) Taken, Completion Year/Quarter, Grades and Credits for each of your required prerequisite courses. Enter additional details on any unmet prerequisites that you plan to take in winter, spring or summer prior to the start of the program. Save and submit the completed prerequisite form with your program application. If you do not include a completed prerequisite tracking form, your application will not be processed.
Step 3: Prepare your supporting materials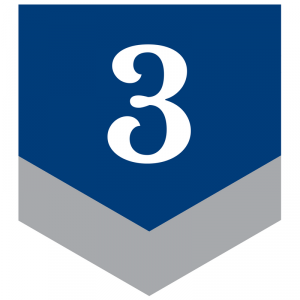 Prepare a personal statement of not more than 500 words discussing unique attributes that you will bring to the program; any personal or imposed challenges or hardships you have overcome in pursing your educational or work goals; or any other special considerations that you believe will make you a good candidate for the program. Please save your documents as a DOC, DOCX or PDF. You will upload the saved document to the online application as instructed.
Provide a reference letter from a current or previous employer. Please save your reference letter as a DOC, DOCX or PDF file. Upload your reference letter to the online application as instructed.
Attach a copy of your unofficial transcripts from each college you have attended for prerequisite coursework other than Bellevue College. All accepted applicants must provide official transcripts for all prerequisite coursework to Bellevue College Evaluations, Student Services or the Nuclear Medicine Technology department as required after acceptance.
Attach a current resume. Please save your resume as a DOC, DOCX or PDF file. Upload your resume to the online application as instructed.
Step 4: Apply now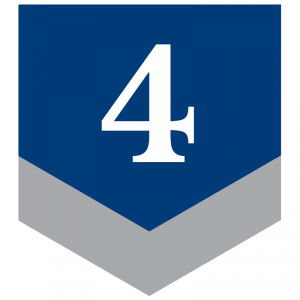 Nuclear Medicine Technology (NMTEC) is a selective admission program at Bellevue College. The NMTEC Program uses the Common App system to manage all program applications. Click HERE to get started on your Fall 2023 application!.
Your application payment will be accepted at the time of completion. Please have your form of payment prior to beginning the application. The application fee for the Nuclear Medicine Technology application see is $40. Please save your confirmation email as proof that your application has been successfully completed.
For a detailed set of instructions for the Nuclear Medicine Technology application within the Common App System, please download our checklist!
NEXT STEP: Complete the REQUIRED OBSERVATIONS
A minimum of two observations are required for the Nuclear Medicine Technology program and should be completed prior to the first interview. Learn more about observations…
Print copies of the required observation form.
Email Suzanne Lane (suzanne.lane@bellevuecollege.edu) with the clinic(s) that you are interested in visiting for your observation(s). She will email you with the details on documentation that is required for those hospitals/clinics. After you have returned all the required documentation to her, she will forward the documents to the clinic on your behalf.
When you have been approved for observation, Suzanne will provide you with the appropriate contact information. You can then contact the clinic to arrange your observation time. Three hours is the maximum visit.
Complete your observations before your first interview. Bring copies of the hospital observation forms with you to your interview.
Documentation required for observations often includes (but is not limited to):

TB tests (2 within the last 12 months)
Tdap vaccine
MMR vaccine or positive titers
Varicella vaccine or positive titers
Current year flu immunization
Background check – if one is required, you can obtain a Washington State Patrol background check for a nominal fee. Save an electronic copy of your background check results for submission with your documentation (if required).
Interviews
The Nuclear Medicine Technology program requires two interviews.
The first interview is with the program director and will occur in February or early March.
The second interview is with the program's clinical supervisors and will occur in the evening toward the end of March (usually the week of spring break – check the academic calendar).
Not everyone who gets a first interview will get a second interview.
Applying for Additional Programs
Some students apply for more than one program within Health Sciences, Education and Wellness Institute. For instance, in addition to Nuclear Medicine Technology, you might want to apply for Ultrasound Technology, Radiation Therapy, Radiologic Technology or Neurodiagnostic Technology programs. If you would like to do this, please note that you will need to complete an application and pay an application fee for each program. Application timelines and requirements vary by program. It is your responsibility to ensure that each application you submit is completed and submitted prior to the deadline.
Last Updated March 31, 2023