Bellevue College's International High School Completion (IHSC) Program is a program for academically motivated F-1 students who are 16 and 17-years old and have not yet earned a high school diploma. IHSC allows qualified students to take courses that count for both a high school diploma and transfer associate degree at the same time.
Disclaimer: IHSC program is a regular college program taking classes with local students. Students must be academically motivated and mature. Universities may require IHSC students to satisfy international freshman admission requirements instead of transfer. Plan ahead by working closely with BC advisors and university admission counselors.
General Program Information
A student must: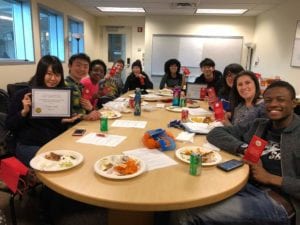 Be 16 years old or older before the first day of the quarter
Be on a valid F-1 status to study full-time
Have successfully completed the U.S. equivalent of 9th grade in the student's home country or other location. Successful completion of the U.S. equivalent of 10th grade is strongly advised
Not have already received a high school diploma or equivalent in your home country or in the US
Student must meet one of the following:
Internet-based TOEFL (iBT) and Paper-based TOEFL (PBT)
61 (iBT) or 500 (PBT)
More information about TOEFL
Academic IELTS
Overall score of 6.0 with all sub-scores 5.5 or higher
More information about Academic IELTS
First Language on the IGCSE or O-Level
An AP English Language or Literature/Composition Score
An IB English A Exam With A Minimum Score
4 (places into English 101 at BC(*))
(*) Official exam result issued by the testing company is required for the placement into English 101.
More information about the IB International Baccalaureate
Smarter Balanced ELA Score Option Available For US High School Students Only
3 (places into English 101 at BC(*))
(*) Official exam result issued by the testing company is required for the placement into English 101.
More information about Smarter Balanced ELA
Successful Completion of the BC's Intensive English Program
Successful Completion of The BC's Bridge Pathway Program
Other College's placement test result(s)
A valid placement result from another college into the equivalent of BC's English 101
U.S. High School or an International School
Two years of regular English courses (non-ESL) in a U.S. high school or international school with a cumulative 3.0 GPA or higher (reviewed on a case-by-case basis)
Public Diplomacy ESL-school of The US Embassy
Successful completion of the advance 5 with a passing grade (a verification letter from the school official is required) (reviewed on a case-by-case basis)
Successful Completion of The Specific Level of English Language School
Successful completion of Advanced (C1) level at Kaplan.
Successful completion of Level 6 at California Language Academy.
Successful completion of Advanced (C1) level at EF International Language Schools, Inc.
Countries with English as Official or Primary Language
Anguilla, 2. Antigua and Barbuda, 3. Australia, 4. Bahamas, 5. Barbados, 6. Belize, 7. Bermuda, 8. Botswana, 9. British Virgin Islands,10. Cameroon, 11. Canada (except Quebec), 12. Cayman Islands, 13. Dominica, 14. England, 15. Fiji, 16. The Gambia, 17. Ghana,
Gibraltar, 19. Grenada, 20. Guyana, 21. Ireland, Northern, 22. Ireland, Republic of,
Jamaica, 24. Kenya, 25. Lesotho, 26. Liberia, 27. Malawi, 28. Malta,
Mauritius, 30. Montserrat, 31. Namibia, 32. New Zealand, 33. Nigeria,
Papua New Guinea, 35. Scotland, 36. Seychelles, 37. Sierra Leone, 38. Singapore,
Solomon Islands, 40. South Africa, 41. St. Kitts and Nevis,
St. Lucia, 43. St. Vincent and the Grenadines, 44. Swaziland,
Tanzania, 46. Tonga, 47. Trinidad and Tobago, 48. Turks and Caicos Islands,
Uganda, 50. United Kingdom, 51. Vanuatu,
Wales, 53. Zambia, 54. Zimbabwe
An online international student application form. Go to https://international.bellevuecollege.edu/ to create a profile and start an application.
A non-refundable $50 application fee paid online.
Student must pay an express mail fee via the eShipGlobal site if an acceptance packet would be sent to an address outside of US. The student must upload the air bill with a complete mailing address.
A copy of the passport photo page, including expiration date.

A copy of each F-2 dependent's passport photo page, including expiration date.

A bank statement dated within six months of the date of you submitted your application, with a minimum balance of $26,591 USD.

Add $5,000 USD for each F-2 dependent
If your financial sponsor is not you or your parents:

Sponsors outside the US must complete the online Financial Responsibility Form.
US-based sponsors must complete the Affidavit of Support (I-134) form.

Proof of English Language Proficiency is required for the IHSC students seeking direct admission to the college-level. ** The IHSC student without proof of English language proficiency may start from the Intensive (ESL) program.**
High school transcript including the 9th grade professionally translated into English.
Completed and signed the Limited Power-of-Attorney (POA) and Attorney-in-Fact (AIF) forms.
Important Notes: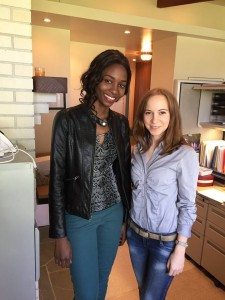 After acceptance, all IHSC students must send their official transcripts to IE. The transcripts must include 9th grade and be professionally translated into English. A sealed copy must be express mailed to IE.
Official transcript must be in a sealed envelope of the issuance school.
Transcripts issued in English by the issuance school are acceptable. Transcripts issued in the students' native language by the issuance school
must be translated by a certified translator.
IE recommends that students request two (2) sets of transcripts from their school. The first set (unofficial) is for translation and uploading to the online application, and the second set (official) is to be sent to IE via express mail.
Last Updated July 10, 2023