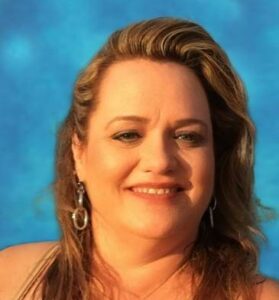 Biography:
Mrs. Oliva began her career in the United States Air Force over 31 years ago.  She served her country in the United States Air Force during Operation Desert Storm, Desert Shield and Operation Safe Haven as a Medical Administrative Specialist for over eight years.
Upon the completion of her military service, she moved into mainstream healthcare obtaining extensive experience in both the clinical and administrative areas, with emphasis on management and resource management.  She managed many different specialty offices that include Family Practice, Pediatrics, Urology, Surgery, Oncology, Clinical Pathology, Pain Management and Physical Therapy.
In 2007, she began to pursue her dream of becoming a healthcare teacher by enrolling in school and graduating with honors from the University of Phoenix with a Bachelor's Degree in Healthcare Administration in 2009.
Mrs. Oliva consulted for McGraw Hill publishing company reviewing content for textbooks and eLearning applications as a Subject Matter Expert in both Medical Assisting, Medical Office and Medical Billing and Coding.
She has worked at several colleges as a Director of Allied Health programs and faculty until 2017 when she started working as the Instructional Coordinator and Subject Matter Expert for the Medical Office Administration Program at a private college.  She was promoted to the Program Director of Allied Health and Information Technology in 2018.
In 2018 she also graduated Summa Cum Laude from Trident University with a Master's Degree in Health Administration and Informatics. In 2019, Mrs. Oliva was promoted to Regional Program Director for Allied Health and Information Technology. In, 2021, Mrs. Oliva was promoted to Asst. Dean, Allied Health at a private college based out of California.
She also holds national certifications as a Certified Medical Reimbursement Specialist (CMRS) with the American Medical Billing Association, a Certified Clinical Medical Assistant (CCMA) with the National Healthcareer Association and an Allied Health Instructor (AHI) with the American Medical Technologists.