Month of Microlearning (MoML) workshops are 30-minute sessions on a variety of digital teaching and learning topics. Led by eLearning specialists and faculty and staff from around campus, each session is designed to provide attendees with the information they need to begin using the skill/tool right away. Month of Microlearning workshops are scheduled during the Fall and Winter quarters.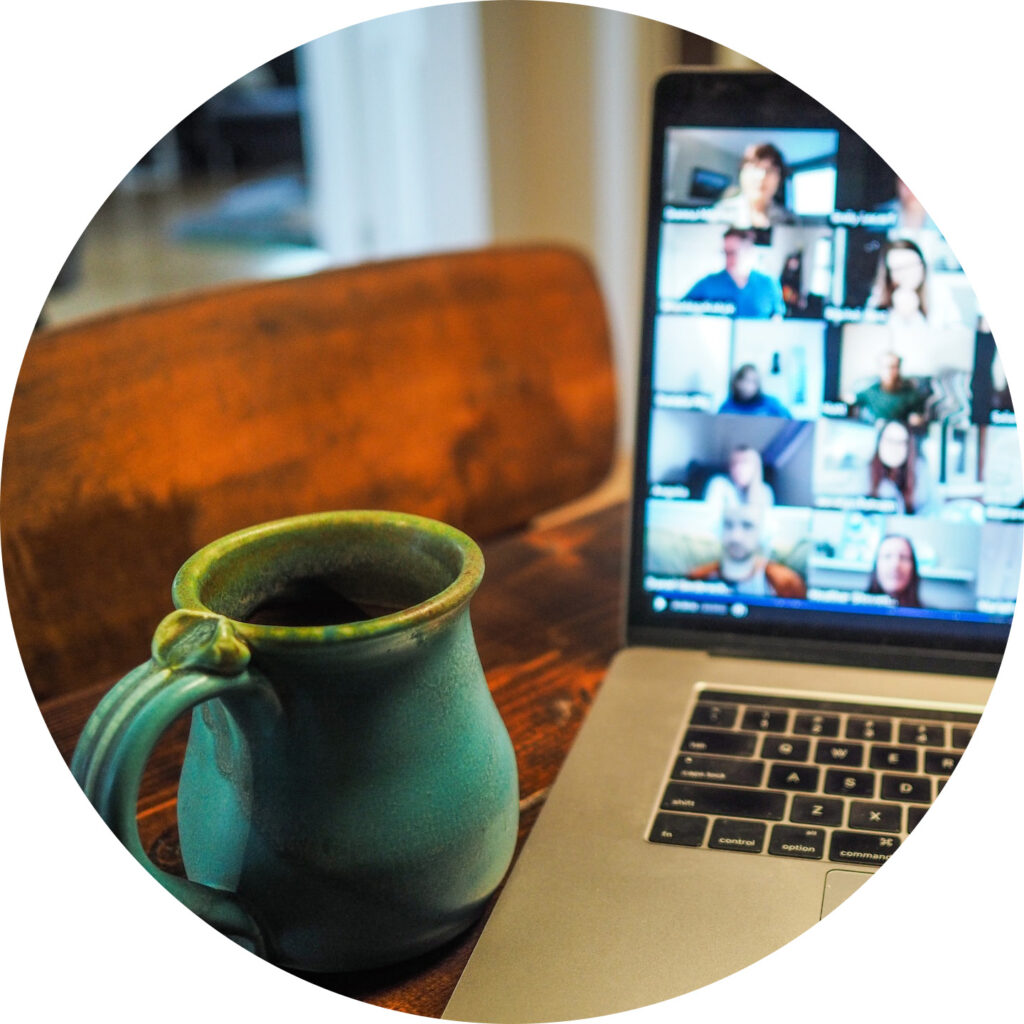 ---
Schedule | February 2023
All sessions are from 12:30 p.m. – 1:00 p.m.
Click on each title to read a brief summary of the session. You can join any session using the 'Join this Session' button included below each session description.
Need an ASL interpreter at the event? Please contact Beth Camp (beth.camp@bellevuecollege.edu) in Human Resources to request an ASL interpreter and CC George Rowe (george.rowe@bellevuecollege.edu) on your request.
Explore the future of education with an introductory tour of the Bellevue College XR Lab. Discover how we're using spatial computing and immersive technologies for teaching and learning, including a live VR tour led by the facilitator.
Presenter: Bruce Wolcott
You've shared Purdue OWL links and tried a few other things, yet students still struggle with following citation format in their writings in your courses. We've all been there! Do you want to use Cidi Labs' advanced editing tool to support students' learning of citation format? In this session, you will learn how to use "popup content", to facilitate and support students' learning of citation formats. You do not need to have prior knowledge or experience with Cidi Labs!
Presenter: Li Liu
Add interest, clarity and a cohesive visual look to your course today with the new user-friendly Icon Maker in Canvas. This easy-to-use tool added to the Rich Content Editor allows you to create polished icons in multiple locations to chunk content, give a visual call to action, and help create clear navigation for your students. We will look at all the adjustable variables that will help you to make a course icon toolkit: shape, color, size, and text.
Presenter: Morgan Olson
Use Cidi labs to create Canvas homepages that can be designed with style to keep your students engaged and with the purpose of helping them navigate through your course with ease. We'll discuss how to use images from:
Institutional templates
Customized images from Pexels or Unsplash
Personalized images using Bitmoji
Presenter: Raji Sundar
Gradescope is a tool that is integrated with Canvas that can be used to grade student work. Gradescope uses a combination of handwriting recognition and also AI in order to speed up the grading process. I will show you how I use this tool in my classes to grade paper-based assignments. This tool is especially helpful in math and science classes.
Presenter: Alexa Serrato
After importing a Canvas course, have you spent a lot of time clicking on each assignment, announcement, or discussion to edit the dates to reflect the upcoming/current quarter dates? Join us to learn the tips and tricks of editing the dates on your Canvas courses with ease!
Presenter: Raji Sundar
Did you know there are several new design and usability enhancements you can enable in your courses? It's likely you use most or all the tools that have recently been upgraded, but in order to benefit from these changes, you'll need to enable them manually in your courses. In this session, we will quickly enable these features in one of your course shells before reviewing the new features and then exploring the tools together.
Presenter: George Rowe
Flip is a fantastic video recording tool for capturing students' voices and short lecture recordings (10 minutes or less). We will do an introduction to the tool itself and the benefits of integration within Canvas. I will also share examples from my own courses.
Presenter: Amilee Roberge
Panopto is a web-based video recording, editing, and publishing platform that all BC faculty can use. You can record your synchronous Zoom classes and have them automatically appear in your Canvas class. You can publish short lectures or lessons and include inline quizzes, whose scores can go into the Canvas Gradebook. You can add a Table of Contents so that students can quickly browse through your video.
In this informational presentation, several Panopto features will be demonstrated. To prepare, participants should enable "Panopto Recordings" in one of their Canvas classes.
Presenter: Keith Rowley
You can use Accordions, Tabs, or Expanders to break up large amounts of text (reduce cognitive overload), categorize information (support critical thinking), or create more engagement with the material. Learn how to use Design Tools by Cidi Labs to add these elements to your Canvas Pages, Assignments, or Discussions. Stay a few minutes extra to practice using the tool and designing one of these elements in Canvas.
Presenter: Elizabeth Zahrt Geib
Are your students getting the best video viewing experience in Canvas? There are numerous ways to embed third-party content with the Canvas content editor, but some methods have better results than others when it comes to overall experience and accessibility. In this workshop, we will review different methods, compare the pros and cons of each, and provide tips for embedding video and other content in your Canvas courses.
Presenter: George Rowe
In this workshop, we will explore ways to add a personal flair to our course content by developing branching scenarios within Canvas. This is an excellent way to gamify a module or to present lecture material in a more interactive format.
There's no need for Cidi Labs on this project. We can do all the work in the Canvas editor.
Presenter: Ron Austin
Archives
Fall 2021 MOML Schedule and Topics
Monday
Tuesday
Wednesday
Thursday
Friday
4
1:30
Creating Videos Using Panopto Capture
5
1:30
Editing and Sharing Panopto Videos
6
1:30
Canvas and Panopto Analytics
7
8
11
1:30
Create a Homepage Using Cidi Labs
12
13
1:30
Links and Buttons with Cidi Labs
14
3:00
Adding Cidi Labs Features to Existing Content
15
18
1:30
Adobe Spark Videos as a Teaching and Learning Tool
19
20
1:30
CTClink & Textbook Low-Cost Labeling
21
22
1:30
Using Mozilla Hubs as a Classroom
25
1:30
How to Request & Embed Streaming Video for Your Classes from the Library
26
27
3:00
Tour of eLearning Support
28
29
1:30
Collaborative Whiteboards for Remote Instruction
Winter 2021 MOML Schedule and Topics: How Do I…?
Monday
3:00 – 3:30 pm
Wednesday
3:00 – 3:30 pm
Friday
10:30-11:00 am
1
Use CidiLabs Templates to Save Time
3
Use the Ally Accessibility Report Tool in Canvas
5
Organize and Share Panopto Content
8
Use Quizzes and Question Banks Harmoniously
10
Add Amazing Style to Course Content Using Cidi Labs
12
Record Short Videos and Add Quiz Questions in Panopto
15
[Cancelled] Get Involved with the P2P will be rescheduled
17
Create Visual Hierarchy in Modules for Student Success
19
Build a Killer Home Page using CidiLabs
22
Use Canvas Rubrics for Transparency and Feedback
24
Add Library Identify Month Resources to your Canvas Course
26
Edit and Embellish Panopto Videos
Monday
Tuesday
Wednesday
Thursday
5
2:30 PM
Synchronous Learning Strategies to Increase Engagement and Reduce Burnout>
6
2:30 PM
Rich Content Editor Overview
7
2:30 PM
eLearning: Ways to Connect & Collaborate
8
2:30 PM
Introduction to Respondus Lockdown Browser/Monitor and Honorlock
12
2:30 PM
Quizzes and Question Banks
13
2:30 PM
Animation Tips for Teaching
14
2:30 PM
Creating and Duplicating Canvas Templates
15
2:30 PM
Using Images and Videos from the Library's Resources
19
2:30 PM
Quizzes and Question Banks
20
2:30 PM
PD Day
21
2:30 PM
Canvas Account Profile and User Settings
22
2:30 PM
Beyond Zoom Basics
26
2:30 PM
Rubrics
27
2:30 PM
Library Canvas Modules and Embedded Librarianship
28
2:30 PM
eLearning: Ways to Connect and Collaborate
29
2:30 PM
How to Build a Course in Canvas using Modules
Winter 2022 MOML Schedule and Topics: How Do I…?
Monday
12:30 – 1:00 pm
Wednesday
12:30 – 1:00 pm
Friday
12:30 – 1:00 am
2
Building and Using Cidi Labs Templates
4
StreamLabs in Zoom Meetings
7
Exploring Hybrid Teaching Models
9
How to Set Up a Hybrid Meeting from the Classroom
11
Virtual Spaces in Mozilla Hubs
14
Options for Student Video Assignments
16
Using the Cidi Labs Image Editor
18
Recording in Panopto
21
Hypothes.is: A Social Annotation Tool
23
Bridging Purpose and Canvas Design
25
Time Saving Tips for Grading Written Work

StreamLabs in Zoom Meetings
28
Open Broadcasting System (OBS) in Zoom Meetings


Last Updated February 21, 2023