Honorlock offers cloud-based solutions to curb academic dishonesty during online assessments. The innovative software detects and discourages cheating while remaining non-invasive. The award-winning system is scalable, data-driven, and highly desirable, from students to teachers to future employers.
Honorlock provides direct, 24/7 technical support (via live chat) at: www.honorlock.com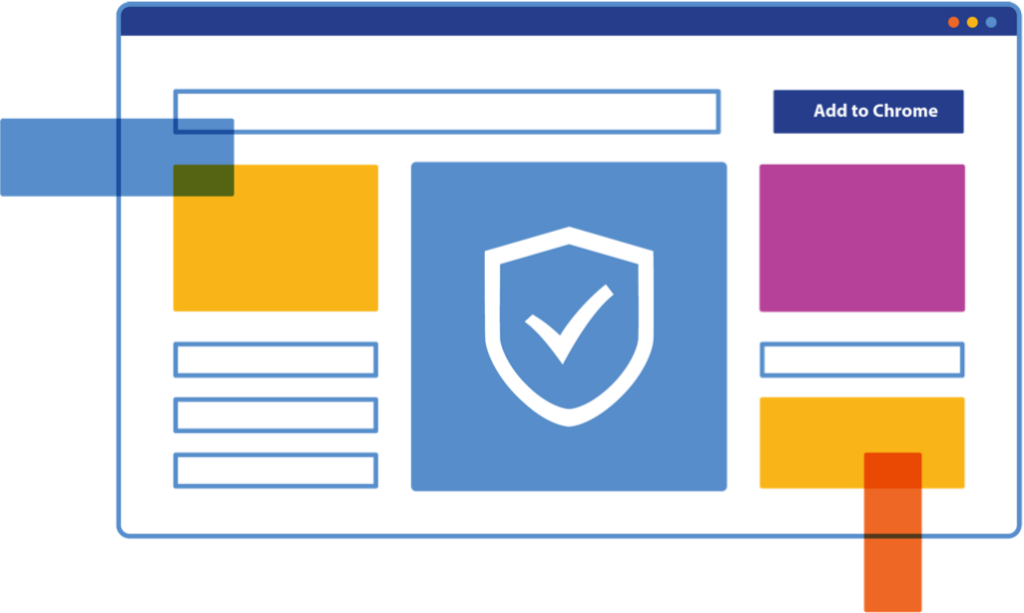 What are the Honorlock Requirements?
Note: You can only use the Google Chrome browser to take exams proctored by Honorlock. Before starting your first exam that Honorlock proctors, you will need to download the Honorlock Google Chrome extension (you should only need to complete this process once you use a computer to take an exam).
System Requirements:
A laptop or desktop computer (not a tablet)
Google Chrome browser
One-time installation of a Chrome browser extension (The system will guide you through this simple step.)
We recommend "Setting up Chrome Profiles" using multiple Google accounts" to simplify your workflow.
A webcam
A stable and strong Internet connection (We strongly advise testing your system in advance via a link on the Honorlock support page.)
What are the Honorlock Testing Guidelines for Students?
Students are required to establish identity following the procedures outlined in the Honorlock instructions.
Lighting in the room must be bright enough to be considered "daylight" quality
Be sure the desk or table is cleared of all other materials.
Close all other programs and/or windows on the testing computer before logging into the proctored test environment.
You must not leave the room during the testing period at any time
Do not use a phone for any reason. The only exception is to contact support or your instructor in the event of a technical issue.
Is Honorlock accessible?
Honorlock is fully accessible to students with people with disabilities. Honorlock works with screen readers if needed.
Honorlock is VPAT certified and is committed to being accessible to people with disabilities. For more information on how to use testing platforms for students with accommodations and accessibility needs, please get in touch with the Disability Resource Center at drc@bellevuecollege.edu
Where do I go for Technical support?
Honorlock offers technical support 24/7 to assist students before, during, and after their proctored tests. Contact their support agents by phone or live chat if you need assistance. The support line for students is – (844) 841-LOCK.
Is there an Honorlock Student Guide?
Open a course site that uses Honorlock. Click the Honorlock toolbar link.
You will see the Honorlock Chrome Extension window. Check the "I agree…" box and click the blue Get Started button.
A tab with the Chrome Web Store will appear. Click the blue Add to Chrome button.
Click the Add extension button. You will receive a confirmation message that the extension has been added. You are now ready to take exams that are proctored using Honorlock.
How do I prepare for taking my Exam?
Once you have downloaded the Chrome extension and ensured that you and your exam environment are fully prepared, you are ready to take your exam.
Open your exam in Canvas. Be sure to start the exam within the exam start window as directed by your instructor.
Find the blue Take the Quiz button once you are ready to begin the exam.
Click the green Launch Proctoring button.
After several pop-up windows, Honorlock will prompt you to complete the Honorlock Authentication process. These steps include taking a picture of your face, verifying your ID, and doing a 360-degree scan of your room and desk. Click the blue Launch Screen Recording button to begin recording your screen.
Click the image of your monitor and then the blue Share button.
Click the blue Click to Begin button.
Honorlock will launch your exam within Canvas. You can initiate 24/7 Proctoring Support via the right-hand toolbar if you run into any issues during the exam.
Honorlock also provides access to a calculator. You can access a four-function calculator or a scientific calculator (depending on which one your instructor activates). During the exam, you can access the calculator via the right-hand toolbar.
Once you complete the exam and click the Submit Quiz button, Honorlock will notify you via a pop-up window that it is ending the proctoring session.
Where can I get Student Support help?
Questions about completing an exam that Honorlock proctors? Why is the tool not working as expected? Do I need to adjust my computer settings?
You can call (844) 243-2500 to reach Honorlock support. You can create a support ticket or call 425-564-4357 for support from the Technology Services Desk.
Updated 10/25/2022