Learning online requires effective time management, communication skills, and being comfortable around technology.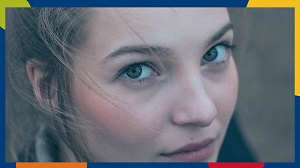 Successful eLearning students.
Take notes from textbooks, media, and online lectures
Set goals and work through the process to achieve them, even when confronted with obstacles
Confident in their academic capabilities
Confident in their computer skills and their ability to download required course software
Comfortable taking both essay and objective exams
Have a backup plan if technology issues can't be resolved quickly
Take responsibility for their own learning and ask questions when they don't understand something
Are willing to invest the time and dedication necessary to complete their program of study
Can complete what they start—don't procrastinate
Are at the appropriate reading and writing skills for the college-level course
Are skilled time managers
Believe that high-quality education can take place outside the traditional classroom and does not require daily one-on-one with their instructors.
Online Student Success
Create your BC NetID Account, which includes a college email address
Check this email often, and all college communications will be sent to this email, including your registration date and time each quarter and information on course evaluations
Pay close attention to both the course calendar and the Academic Calendar
Block your weekly schedule to be dedicated to your online classes. We recommend, two hours per day for every five credits you are taking
Do your homework in a consistent place at a regular time prior to each class session
Academic Integrity
Cheating, stealing, and plagiarism are violations of the Student Code of Conduct at Bellevue College. Violations could result in a failing grade for a particular assignment, a failing grade for the course, or dismissal from Bellevue College. Read more about Academic Integrity.
Last Updated March 28, 2023