The RISE Learning Institute hosts an event, Making Learning Visible, every quarter to celebrate teaching and learning.
Since classes are mostly remote due to precautions around COVID-19, Making Learning Visible for Fall 2021 is entirely online. The RISE Learning Institute encourages all Bellevue College faculty, staff, and students to attend any of these public presentations, explore these online poster showcases, or celebrate along with other graduating students. View the student showcase below, and when you're done, feel free to sign the Guest Book!
The Arts at Bellevue College
Check out the links below for details about and recordings of our various arts and music offerings at Bellevue College.
November 17-20
In 1927 on a farm in Indiana teenage Ruby struggles to turn her dream of the first all-electrical television system into a reality. The play then jumps forward to 1952 and a McCarthy-era New York TV studio where Ruby's heirs fight over how her story should be told, The Ruby Sunrise charts the course of the phenomenon of television: from early idealism and sparks of genius, to promises fulfilled and compromises brokered. Groff's play examines the mechanics of storytelling, of the ways in which truth can be compromised and histories revised.
Contact Tammi Doyle for more details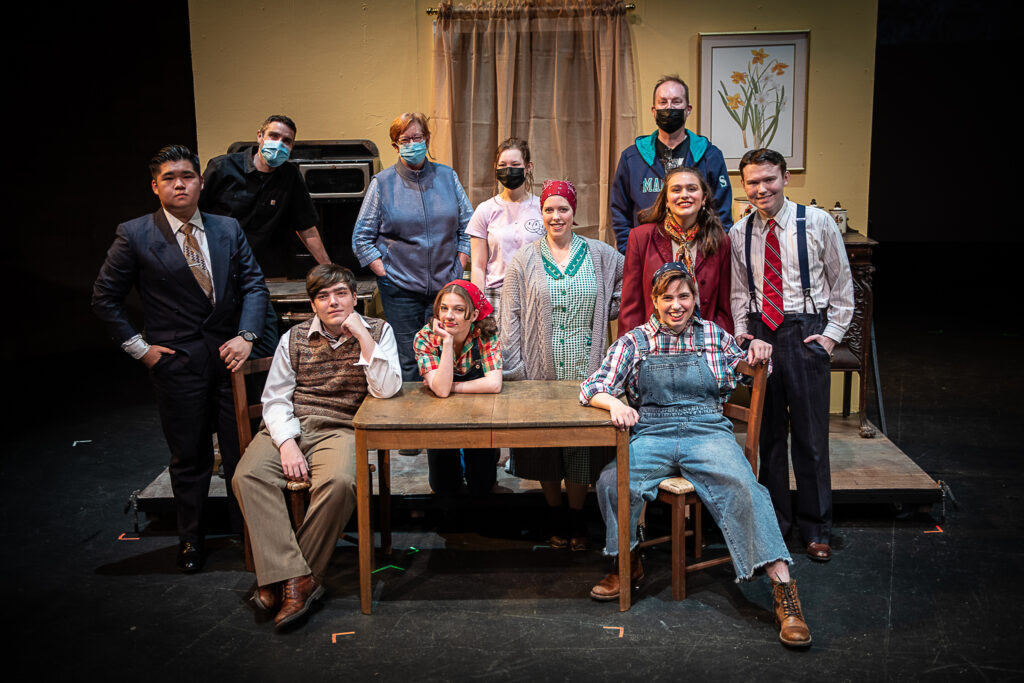 December 2, 7:30pm
The Bellevue College Music Program opened the doors of Carlson Theatre to celebrate a return to in-person performances on campus. We would like to invite you to join us on Thursday, December 2, 2021, for the opening night, live at Carlson Theatre, for a Music Showcase that features BC students.
BCDC 1.2.3 features BC dance students in a collection of solos, duets, and trios under the direction of BC dance faculty Laura Peterson.
---
Fall 2021 Virtual Showcases
Peruse the products, creations, and papers developed by Bellevue College students this quarter.
---
Making Learning Visible Guest Book
Thank you for visiting Making Learning Visible. After visiting the student showcases and/or watching the presentations and performances, if you have any comments, leave them here!
Last Updated March 14, 2022