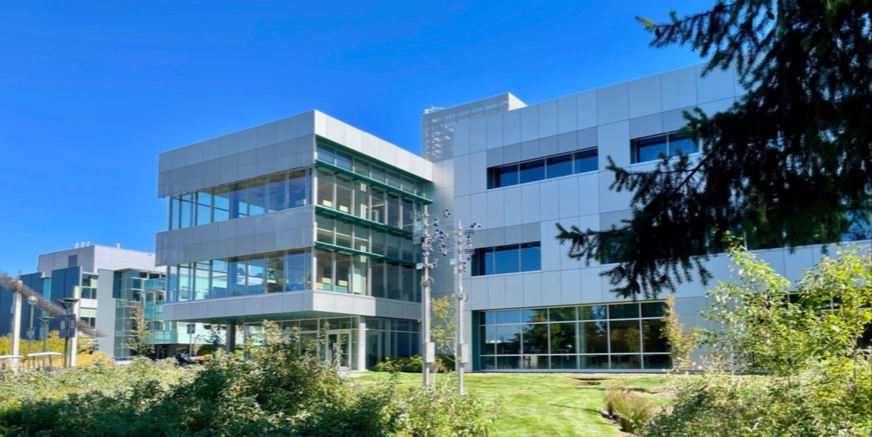 IN THIS ISSUE
Where We Are, Where We Are Going
BC Finance ctcLink Resource Center
---
IMPORTANT DATES
Oct. 1 – Final Day to withdraw without a W on transcript (100% refund)
Oct. 1 – Final day to approve requisitions
Oct. 8 – Final day to withdraw without a W on transcript (50% refund)
Oct. 11 – Final day for new hires to begin employment
Oct. 15 – Final day to post on NeoGov
Oct. 15 – Final day to submit employment applications to Human Resources
Oct. 15 – Final day to submit stipends
Oct. 18 – Final day to submit invoices for requisitions/POs
---
WHERE WE ARE, WHERE WE ARE GOING
During last week's Opening Day, Maria Rivas, ctcLink Project Manager, presented an overview of the endeavor. If you'd like to watch a replay of her remarks, you'll find that Maria covers everything from where we are now on the ctcLink timeline to what to expect from this point forward. It's a great overview.
If you'd rather read a condensed version of her remarks, we have included them below.
---
WHAT WE'VE DONE OVER THE LAST FEW MONTHS
Extensive testing on processes – including end-to-end business testing
Rebuilt the course catalog from scratch
Worked on enrollment requirements, academic reports (ctcLink's degree audit), and transfer rules
Completed an array of training, including focused workshops on key business concepts
---
WHAT'S COMING UP IN OCTOBER
A mock conversion where we simulate the transition
create a host of how-to guides and training material
Establish a support structure, including a schedule for drop-in help sessions, survey for feedback
A pause in business operations (e.g., final days of transactions, hiring, class schedule changes, etc.)
---
WHAT TO EXPECT IN NOVEMBER
Nov. 4 – BC will log off HP by 12 p.m.
Nov. 5-6 – SBCTC will perform the conversion to ctcLink
Nov. 7-8 – Final validation by BC staff
Nov. 9-10 – Staff will have access to ctcLink for the first time
Nov. 12 – Faculty will have access to ctcLink for the first time
Nov. 15 – Business offices will reopen with limited services, first timesheets will be due
Nov. 17 – Students will have access to ctcLink for the first time
Nov. 29 – Winter Quarter registration opens
---
HOW TO PREPARE
Review ctcLink Canvas materials
Read the Thursday Dispatch and Coach newsletters
Start department planning:

Draft out-of-office responses
Schedule how and when services will be offered
Plan on how to communicate service offerings
Schedule around SBCTC workshops (if relevant)
Plan ctcLink walk-throughs with your area tester
---
CTCLINK FINANCE RESOURCE CENTER

Do you have questions on finance, purchasing, or student financials? Visit BC's new Finance Resource Center.
The site is brimming with FAQs, hints and tips, and step-by-step instructions on a range of topics. Interested in your new budget numbers? They can be found here using the Center's crosswalks and lookup tools. We'll be adding more functionality and additional information throughout the fall, so be sure to bookmark this site. It's sure to come in handy!
---
WORDS & TERMS
While you learn and work with ctcLink and its software, PeopleSoft, you will come across many words and terms. Each week, we will feature a few of them in the Thursday Dispatch.
Legacy – ctcLink is replacing several legacy software systems: FAM, FMS, PPMS, and SMS.
FAM = Financial Aid Management
FMS = Financial Management System
PPMS = Personnel/Payroll Management System
SMS = Student Management System
ctcLink Security – Setting permissions and access to the modules, pages, and data each ctcLink user is able to view, and which functions they can perform with the data.
---
EMPLOYMENT OPPORTUNITIES
We're hiring to support staff and students throughout the ctcLink transition. Current part-time employees are encouraged to apply to supplement their current hours. Students and faculty, too!
Training will be provided. Click here for details.
---
Are you interested in how BC is communicating with students regarding the transition to ctcLink? Click here to go to the student section of the ctcLink website. You'll be able to read the latest news and communications.
---
Need more information on ctcLink? It can be found on our website.
---
If you have suggestions on improving this email, we would enjoy hearing from you. Please contact Yves Martin, Communications Manager, at: yves.martin@bellevuecollege.edu.
---
Last Updated October 9, 2021