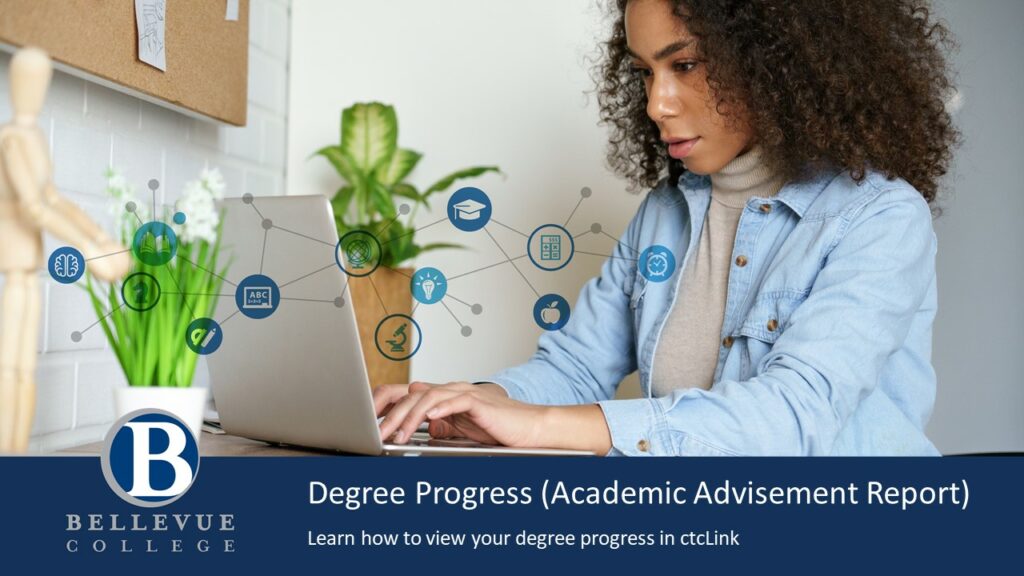 Explore the information below to learn how to view your degree progress in ctcLink.
Choose your preferred format:
Step-by-Step ctcLink Check Your Degree Progress Tutorial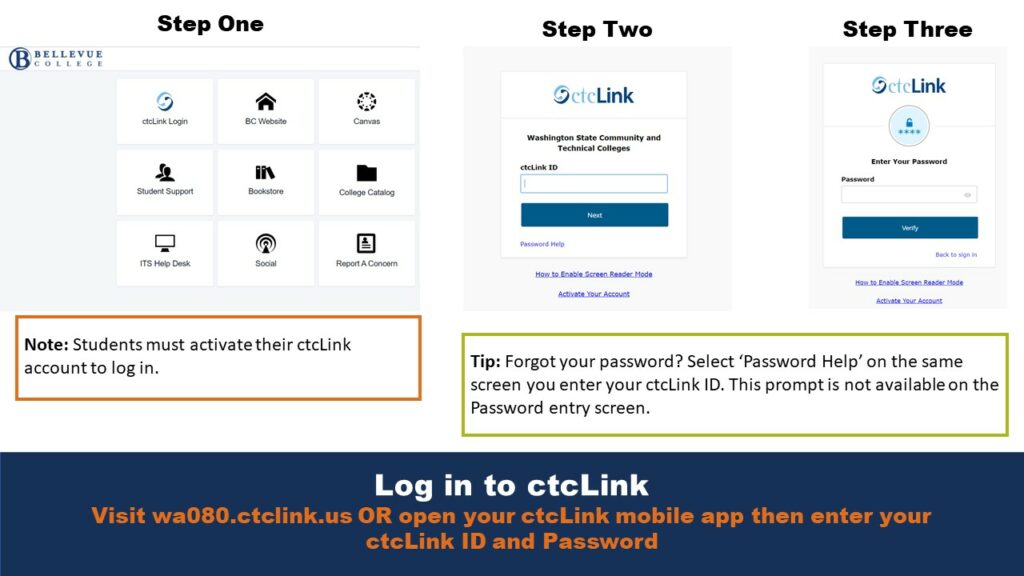 Log in to ctcLink
Visit wa080.ctclink.us OR open your ctcLink mobile app then enter your ctcLink ID and Password
Note: Students must activate their ctcLink account to log in.
Tip: Forgot your password? Select 'Password Help' on the same screen you enter your ctcLink ID. This prompt is not available on the Password entry screen.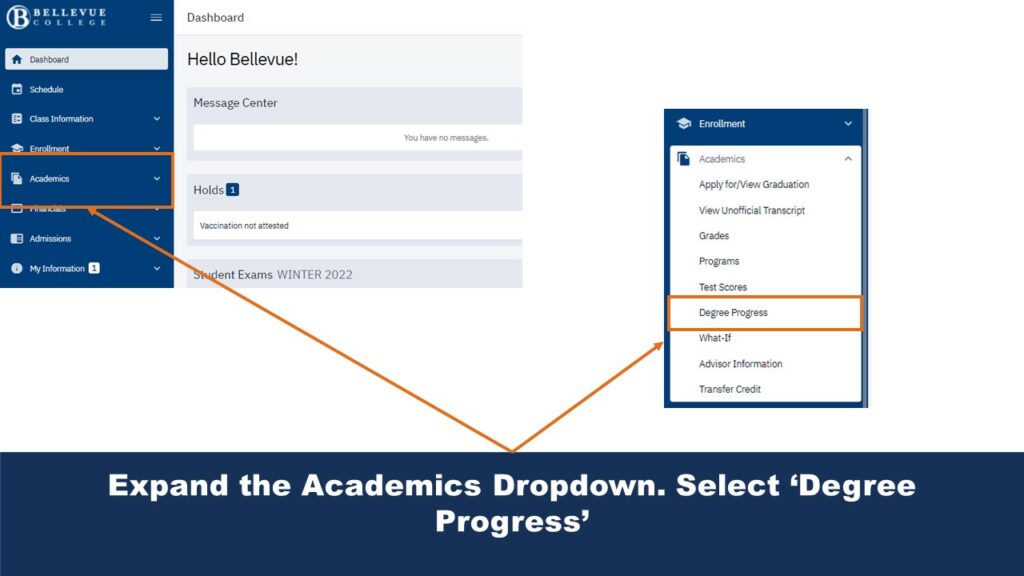 Expand the Academics Dropdown. Select 'Degree Progress'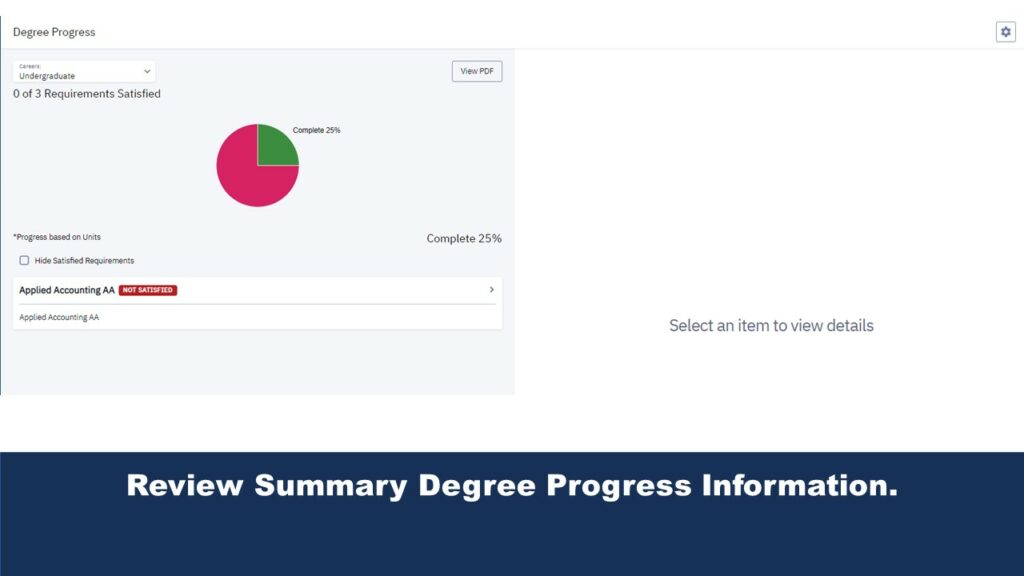 Review Summary Degree Progress Information.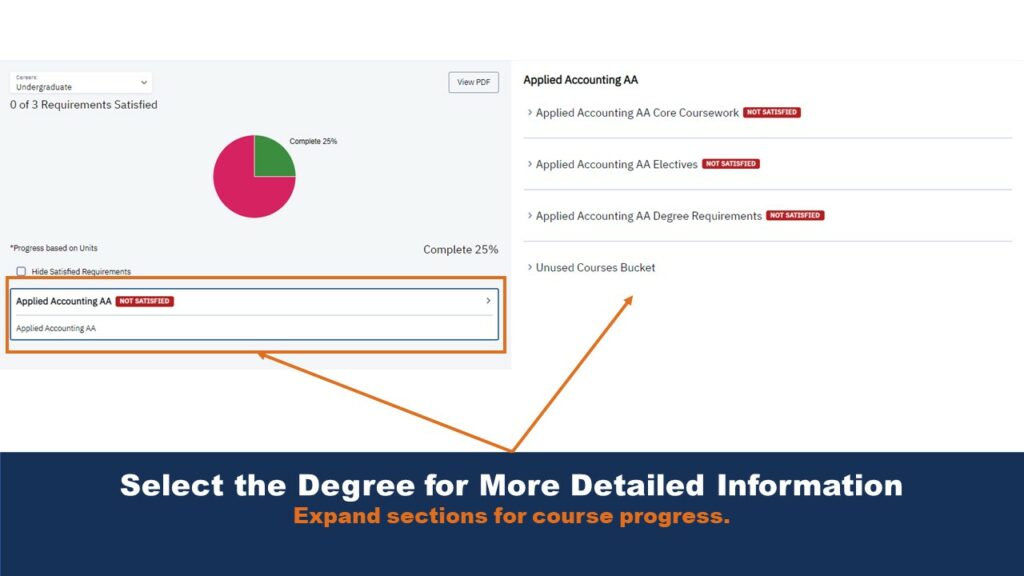 Select the Degree for More Detailed Information
Expand sections for course progress.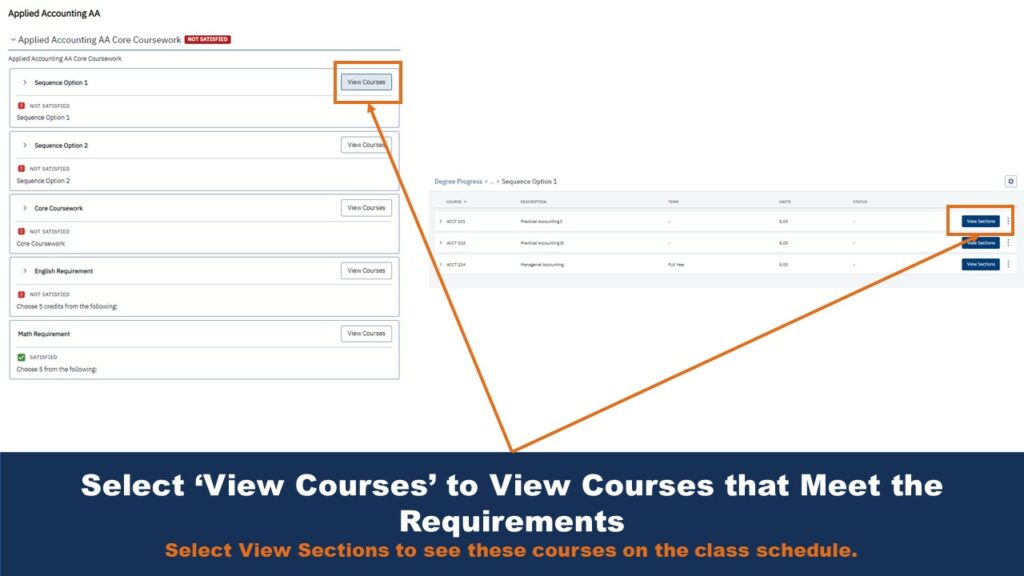 Select 'View Courses' to View Courses that Meet the Requirements
Select View Sections to see these courses on the class schedule.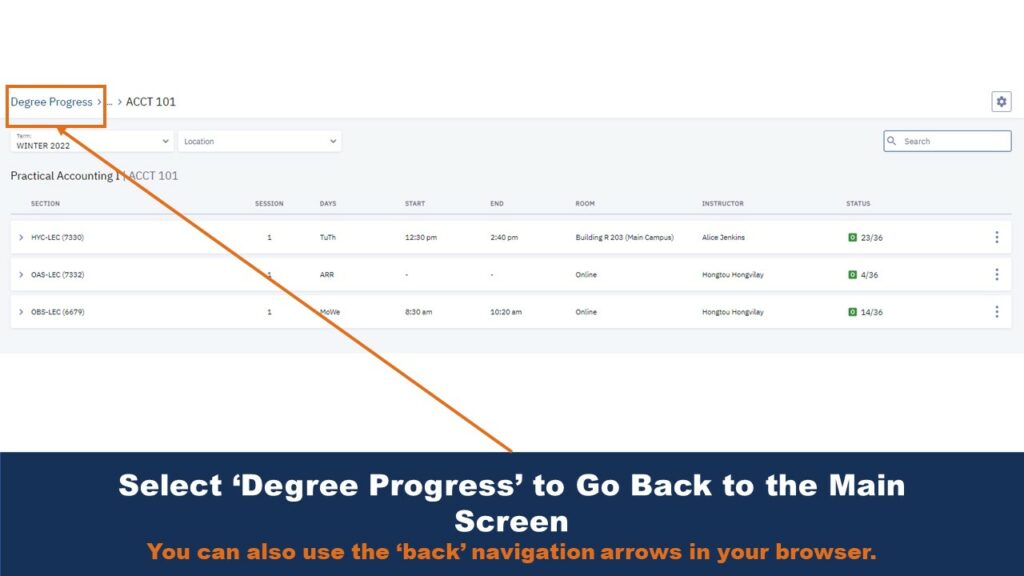 Select 'Degree Progress' to Go Back to the Main Screen
You can also use the 'back' navigation arrows in your browser.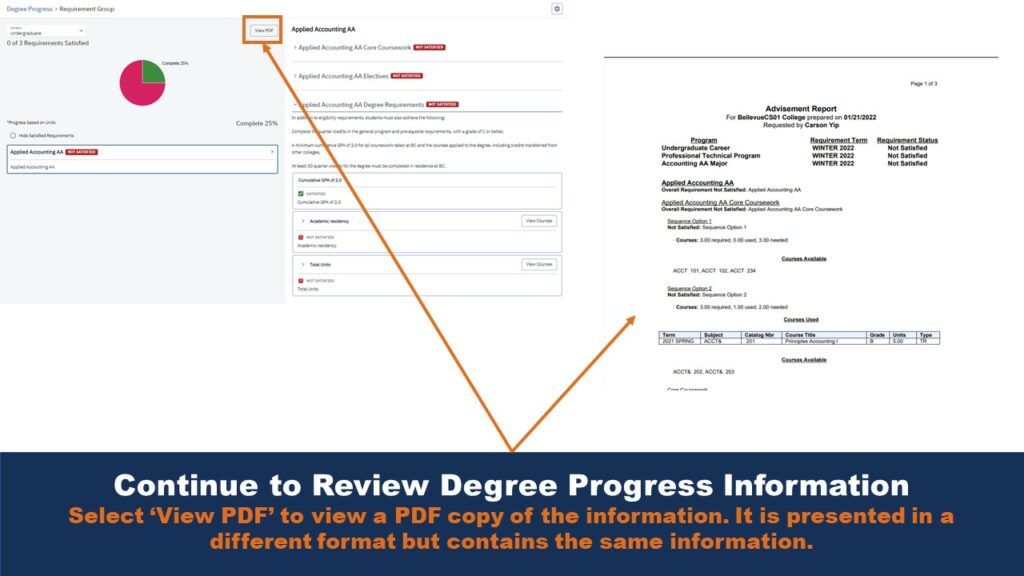 Continue to Review Degree Progress Information
Select 'View PDF' to view a PDF copy of the information. It is presented in a different format but contains the same information.
Video Tutorial of Step-by-Step ctcLink Check Your Degree Progress
Last Updated January 21, 2022