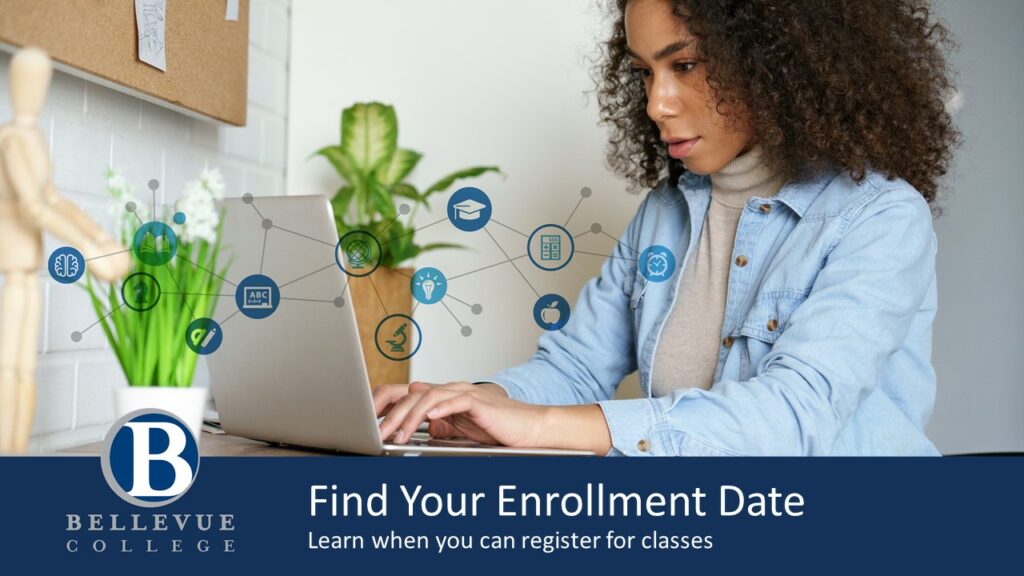 Explore the information below to find when you can enroll in classes using ctcLink.
Choose your preferred format:
Step-by-Step ctcLink Find Your Enrollment Date Tutorial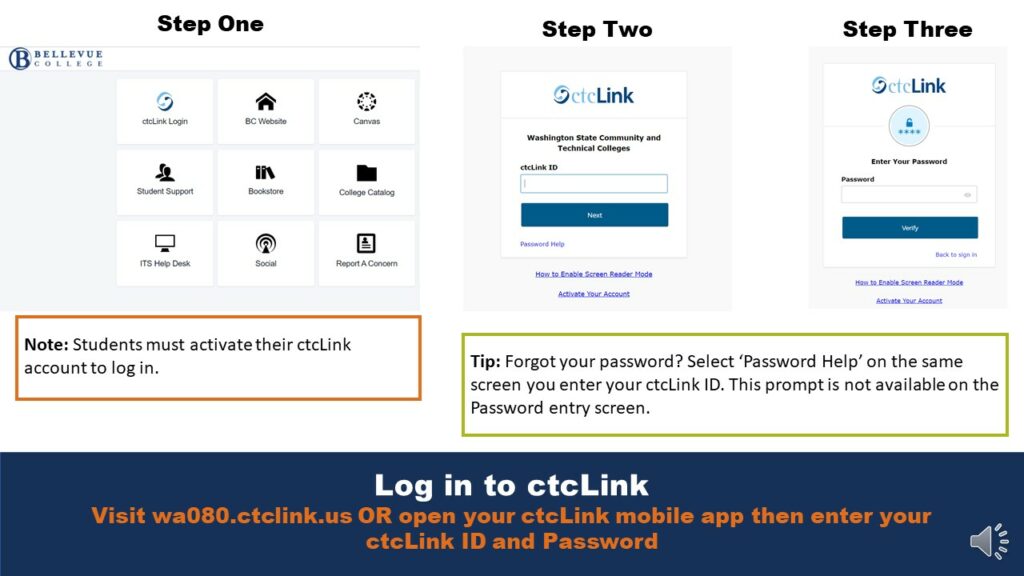 Step One: Log in to ctcLink
Visit wa080.ctclink.us OR open your ctcLink mobile app then enter your ctcLink ID and Password
Note: Students must activate their ctcLink account to log in.
Tip: Forgot your password? Select 'Password Help' on the same screen you enter your ctcLink ID. This prompt is not available one the Password entry screen.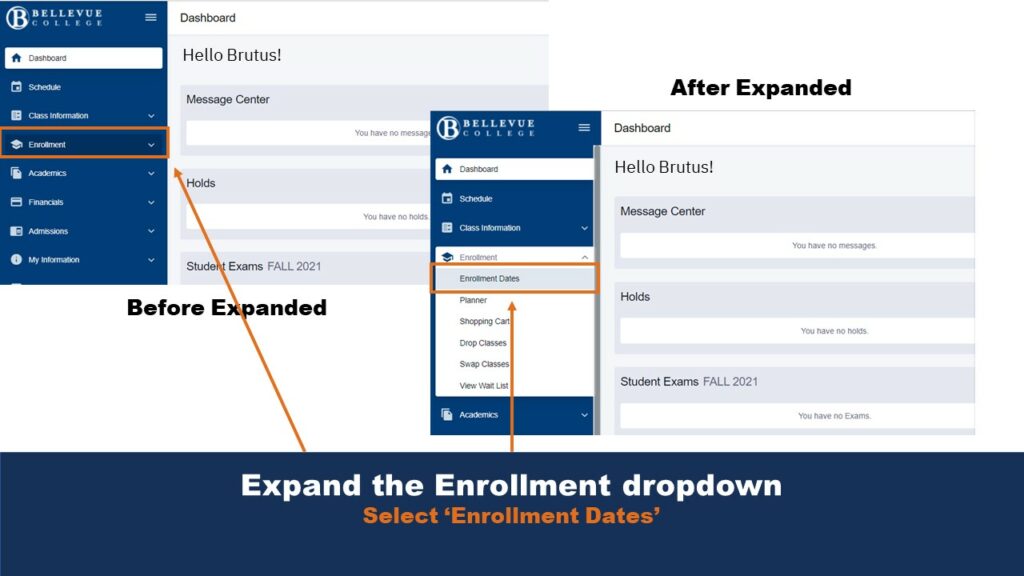 Step Two: Expand the Enrollment dropdown
Select 'Enrollment Dates'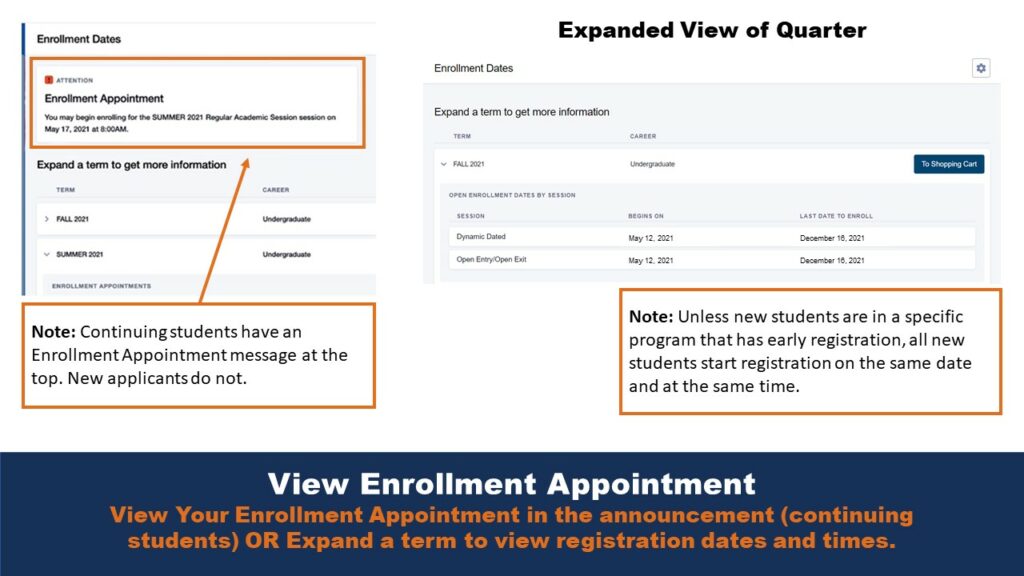 Step Three: View Enrollment Appointment
View Your Enrollment Appointment in the announcement (continuing students) OR Expand a term to view registration dates and times.
Note: Continuing students have an Enrollment Appointment message at the top. New applicants do not.
Note: Unless new students are in a specific program that has early registration, all new students start registration on the same date and at the same time.
Video Tutorial of Step-by-Step Find Your Enrollment Date in ctcLink
Last Updated September 20, 2023