Every quarter, the Faculty Commons publishes a program with all our events and additional information in a *.PDF format. Past events published on our website are listed below.

Every quarter, the Faculty Commons publishes a program with all our events and additional information in a *.PDF format. Past events published on our website are listed below.
Programs (PDF)
2013
2014
Fall 2014
Summer 2014
Spring 2014
Winter 2014
2015
Fall 2015
Summer 2015
Spring 2015
Winter 2015
2016
Fall 2016
Summer 2016
Spring 2016
Winter 2016
2017
Winter 2017
Spring 2017
Summer 2017
Fall 2017
2018
Winter 2018
Spring 2018
Summer 2018
Fall 2018
2019
Winter 2019
Spring 2019
Summer 2019
Fall 2019
2020
Winter 2020
Spring 2020
Summer 2020
Fall 2020
2021
Winter 2021
Spring 2021
Summer 2021
Fall 2021
2022
Winter 2022
Spring 2022
Summer 2022
Fall 2022
2023
---
Past Events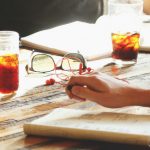 Performance reviews occur in the 2nd and 5th quarters of employment. Performance Evaluations occur in the 8th quarter of employment and then every 3 years. This workshop will answer any contractual questions you have and offer support for completing reviews and evaluations. Join Zoom Meeting: https://bellevuecollege.zoom.us/j/82627948296 Tuesday, April 25, 3– 4 p.m. Questions? Taylor Taylor.Dalrymple@bellevuecollege.edu ...
Read more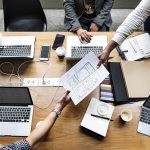 Come talk to your union representatives about the faculty contract. This quarter's conversation will begin with information on what your rights are when a class is under or over-enrolled and what you need to know to make a good decision. Bring questions and ideas on this and other topics! May 13, 12:30 ...
Read more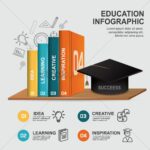 Are you interested in bringing a new format to your syllabus? Would you like to add more visuals and shorten your syllabus to make it easier to read? Join us for this innovative workshop introducing the Infographic Syllabus approach. Recent research has shown that students are more likely to read and interact with the syllabus ...
Read more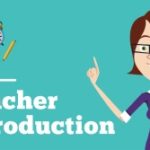 Want to engage students in the online environment right from the start? This workshop helps faculty make their own animated videos to use in Canvas courses! Participants will be using Powtoon to create, edit, publish and share a video – either a self-introduction, welcome, or tutorial video. This interactive and hands-on workshop will help you ...
Read more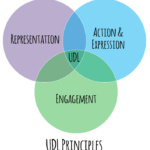 When you design an assignment following UDL standards and encourage multiple means of engagement and representation, how do you create an ideal rubric that is meaningful to you and your students? Would you like to explore how to create a single rubric where you can assess the learning outcomes and not be impacted by the ...
Read more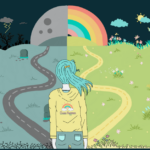 What is Creativity?  How can we harness this superpower? Creativity isn't just for the artists and musicians!  What would our classrooms look like if each student believed they were creative? What tools do you need to feel empowered to design creative, provocative, interesting, and engaging course pedagogy? A recent study conducted by IBM interviewed over ...
Read more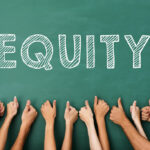 How do your course materials fit within a culturally responsive instruction framework? Join this 3-session workshop to guide you through a self-assessment of specific aspects of your course. Through the assessment and reflection process, you will come away with strategies for a more culturally responsive classroom. This series will be particularly effective for faculty who ...
Read more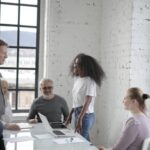 This fall, Ron Holland and Humaira Jackson are excited to offer Part II of our Culturally Responsive (CR) Instruction Self-Assessment series. In Part II, we will review how the CR framework is proven effective through brain research, engage in a rubric focusing on elements of a CR curriculum, and break into teaching triads to learn ...
Read more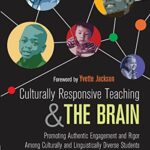 Culturally responsive and sustaining teaching practices work to close the opportunity gaps present in our educational system. These teaching frameworks bring together brain-based research with practices that strengthen the assets of our racially, culturally, linguistically, and neurodivergent students. Zaretta Hammond's book leads us through how culturally responsive practices impact cognitive functions, and when done well, ...
Read more
This workshop is designed for instructors from any discipline, so that means you! If you have been engaged in how to infuse critical thinking more purposefully into your courses and/or how to assess critical thinking outcomes, this is especially for you. The goal: to lead you through aligning critical thinking assignments with appropriate assessments. The ...
Read more
Last Updated June 5, 2023