Office of the President
Dr. David May began his tenure as President at Bellevue College on July 1, 2023.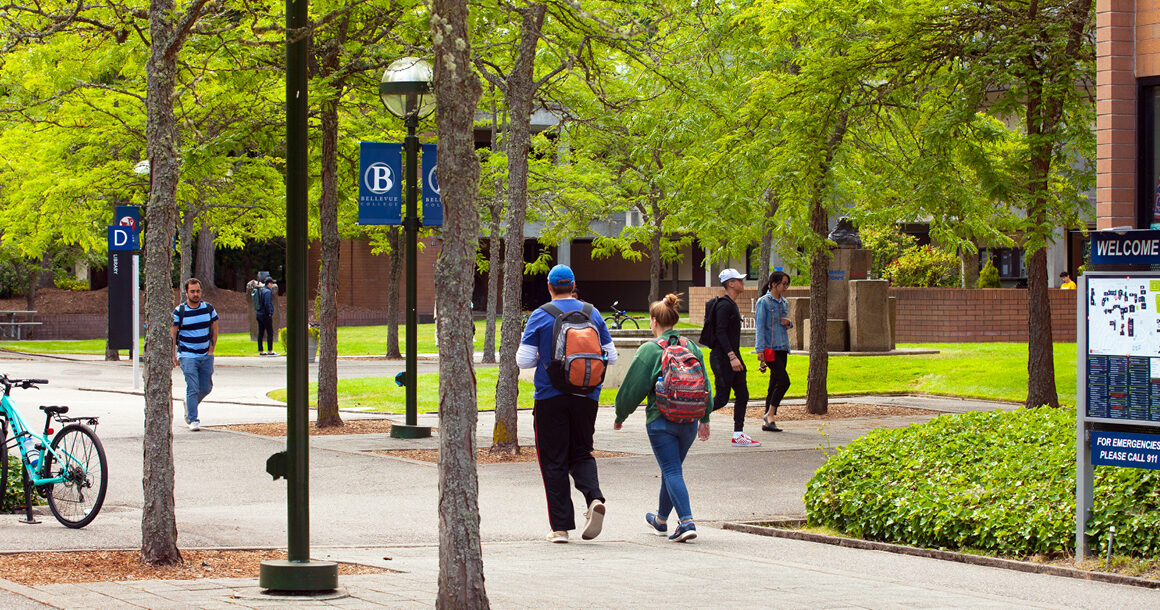 About Dr. David May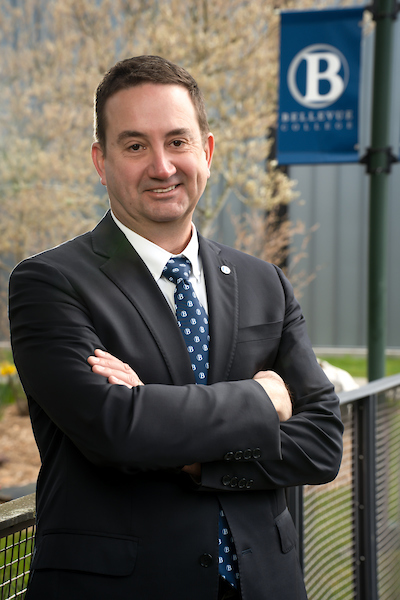 Dr. David May began his tenure as President at Bellevue College on July 1, 2023.
A Pacific Northwest native, Dr. May is in his third decade as an educator and leader in higher education in the state of Washington. Dr. May has focused his career on student success and regional partnerships. Holding a doctorate in political science from Washington State University, Dr. May is an expert in the area of Supreme Court politics. He is passionate about the role of higher education in producing responsible and engaged citizens and as an engine of social mobility.
Recognizing the critical role of public higher education as a point of access, opportunity, and excellence, Dr. May continues to focus on expanding educational opportunities for the entire range of diverse students that make up our region and our state. As the Interim President of Eastern Washington University, Dr. May was committed to ensuring student success and safety as we lived through and emerged from the pandemic and preparing the institution and our students to be leaders in the social, economic, and political recovery of our communities.
In his time off, Dr. May spends time with his wife, daughter, and their dog Roscoe. He enjoys travel with his family and year-round outdoor activities including biking, hiking, and backcountry skiing.
Office Schedule
In-Person Services
Monday – Friday 9 a.m. – 5 p.m.
Remote Services
Monday – Friday 8 a.m. – 5 p.m.
Dear Colleagues,
Thank you for the opportunity to serve as your Interim President these past three years. As I said at the Year-End Celebration, I never saw my interim position as a placeholder—to hold down the fort—but rather to help bring some stability to the campus, accelerate change, and to help reset the table for the next president. Working with so many dedicated and passionate staff and faculty, we have accomplished a lot. From the Online Excellence Teaching Academy; two pride crosswalks; an outdoor art corridor highlighting diversity and social justice; stabilized and now growing enrollments; strong college finances; funding for a new W building; increased diversity of students, faculty and staff; to finally integrating and operationalizing Guided Pathways and Achieving the Dream.
It has indeed been a great honor and a privilege.
Dear Colleagues,
In case you haven't heard yet, the Washington State Legislature's budget for 2023-2024 approved Cost of Living Adjustments (COLAs) for higher education employees. Both classified and exempt employees will receive a COLA of 4% on July 1, 2023 while full- and part-time faculty will receive COLAs of 8.9% and 9.5%, respectively.
Dear Colleagues,
As the weather has finally transitioned to spring, I find myself enjoying the warmth of the sun and the vibrant colors of nature blooming all around. It's a refreshing change from our cold winter and fills me with a sense of joy and renewal.