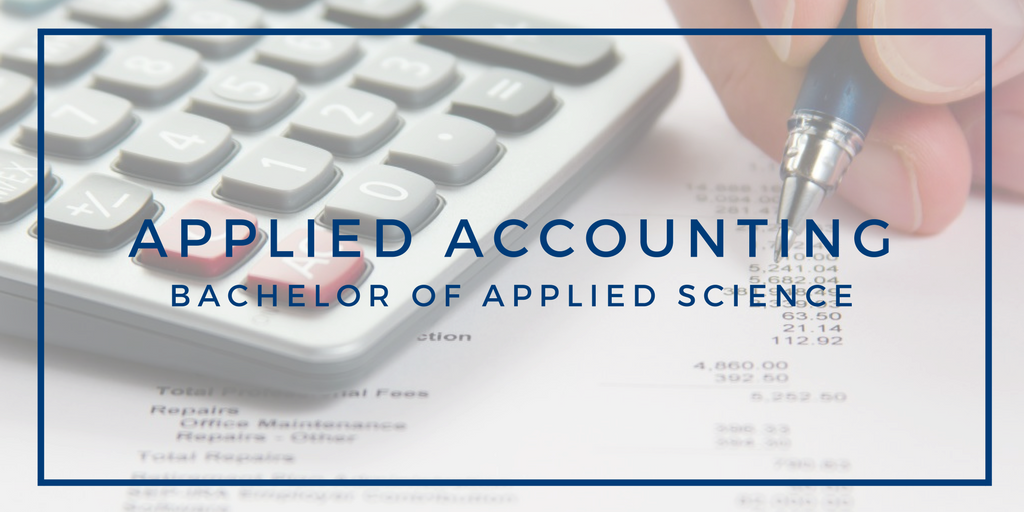 Want to Learn More?
Complete the form below and we will contact you with more information about the program!

About Us
The BAS in Applied Accounting brings together tools and techniques from business, communication, information technology, management, sustainability, and project management to assist in interpreting business and accounting information. This program is designed for individuals who wish to compete for jobs that require in-depth knowledge of accounting, and supervisory or management skills. This baccalaureate degree is an ideal path for Bellevue College graduates of the two-year technical degrees in accounting, transfer students from other state community and technical colleges with accounting-related associate degrees, and people currently in the field in need of advanced skills.
---
Diversity, Equity, and Inclusion
With 2021 marking the 100th anniversary of the first Black licensed CPA in the United States, a yearlong campaign kicked off to recognize the nation's Black CPAs and encourage greater progress in diversity, inclusion, and equity in the CPA profession. Resources and information related to the Black CPA Centennial commemoration, including ways for individuals and organizations to participate, are available at BlackCPACentennial.cpa. The celebration is a collaborative effort of the American Institute of CPAs, Diverse Organization of Firms, Illinois CPA Society, National Association of Black Accountants, and National Society of Black CPAs.
Prerequisites
All students must complete the following requirements in order to be eligible for the BAS in Applied Accounting: No entry codes will be given out to register for BAS courses before the completion of all prerequisites.
Prerequisites
An associate degree in accounting or 90 equivalent credits that represent the combination of program admission required courses and other transferable college-level credits. Must have a cumulative GPA of 2.0 in all college courses, and a C+ (2.3) in each individual course: ACCT 101, ACCT 102, and ACCT 234. Students may substitute ACCT 201, ACCT 202 and ACCT 203 for ACCT 101, ACCT 102 and ACCT 234. Accounting classes must not be more than five years old.
General education recommended prior to admission (25 credits)
5 credits of college-level math (MATH 138 recommended)
10 credits of natural sciences, humanities or social sciences
Program electives (50 credits)
Any college-level credits (100-level or above) not used for any other degree requirement.
Recommended
---
Degree Requirements
Coursework in the program focuses on applying accounting standards to a broad range of business environments to including public, private, non-profit and government. The program also includes courses focused on project management and professional communication skills.
Current students: please see the Program Manager for questions about your specific degree requirements.
Application Deadlines
---
| Starting Quarter | Application Opens | Priority Deadline | Final Deadline |
| --- | --- | --- | --- |
| Fall 2023 | January 18, 2023 | May 1, 2023 | September 5, 2023 |
How to Apply
---
First time BC students and previous BC students who are returning to the college after four or more quarters must apply to BC first. As a part of this process, students will need to submit Official Transcripts from all regionally accredited colleges attended, other than BC. Current BC students may skip Step 1 and start at Step 2.
Complete Step 1 at least two weeks prior to the application deadline. Processing time for general BC admission is typically 1-3 business days.
---
Step 2: Complete and submit the BAS Applied Accounting application
Admission to this program is competitive. Meeting minimum requirements does not guarantee admission, as the number of qualified applicants may exceed the number of available enrollment spaces. If you have transfer credits, your application will be reviewed with unofficial transcripts, but your acceptance will not be determined until official transcripts have been received and evaluated through the above process in Step 1.
Please have the following items ready for submission with your application:
Unofficial transcripts from all regionally accredited colleges attended demonstrating completion of the prerequisite courses.
Application payment will be accepted at the time of completion. Please have your form of payment prior to beginning the application. The application fee for iBIT BAS programs is $50.
We admit new students only every Fall quarter.
For any questions related to the BAS application process please contact the Program Manager.
---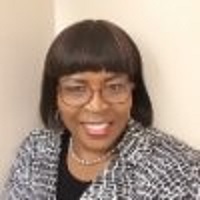 Annette Moultrie-Ohens
Adjunct Instructor
Email: annette.ohens@bellevuecollege.edu
Phone:
Office Location: Online
Biography:
Annette joined Bellevue College as an adjunct instructor teaching ACCT 360 online in fall 2017. She received her Bachelor of Science Degree in Business Education at South Carolina State University, Masters in Business Administration (Finance) at Webster University, and recently completed her Ph.D in Management/Accounting at Walden University. She has over five years experience teaching a variety of accounting, business, finance, and management courses to both undergraduate and graduate students. She is currently an accountant with the University of California, Berkeley.
Annette is CEO and Founder of Change Agent Management Services (CAMS). CAMS provide consulting services to individuals, public, and private organizations interested in providing strategic diversity-based culture, training, coaching, and mentoring in addressing all facets of diversity to meet the needs of the organization. Her first self-published book, "What are You Afraid of?" was launched in fall 2018. It is an inspirational book for empowering men and women to pursue their dreams and aspirations in spite of failures, discouragements, and their background. Annette is a member of Delta Sigma Theta Sorority, Inc.
---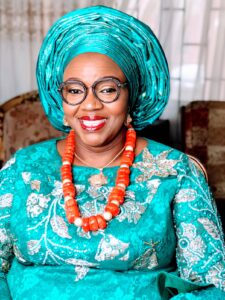 Anne-Mary Nash-Haruna
Full-time Instructor
Email: anne-mary.nash-harun@bellevuecollege.edu
Phone: (425) 564-2052 |
Office Location: A254
---
Biography:
Anne Mary joined Bellevue College as a tenure track instructor in 2011. Teaching a variety of classes in the two year degree and the BAS which was started in fall of 2015. Anne Mary received her Bachelor of Science Degree in Accounting and Finance from her home country Nigeria in 1997, Masters in Professional Accounting with concentration in Controllership at Strayer University, Columbia, SC in 2007, and completed her Ph.D in Management with concentration in Finance and Accounting at Walden University in June of 2019. Anne Mary has over a decade of experience teaching a variety of accounting, business, finance, and management courses to both undergraduate and graduate students. Anne Mary has also served as the program chair of the Accounting Program.
Apart from teaching, Anne Mary has worked in the field of Accounting for more than 19 years in different positions ranging from staff accountant, management, state auditor for the state of SC, corporate and public accounting, internal auditor, managed a credit union, finance, and a tax specialist to mention a few. During tax season, she volunteers to help prepare taxes with United Way.
Anne Mary is originally from Nigeria, and relocated to the United States with her family in 1999. She has three children: the oldest goes to school in New York, and she also has a set of twins that are in high school. In her free time, she loves to travel with her family and also to watch movies.
Anne Mary has served in various committee at the college ranging from Co-Chair of Professional Development to the chair of Professional Development, she transitioned to help with College Governance when it was formed at BC, and she served as Chair of the Planning and Resources Council. She is part of the Executive Council for the BCAHE, she is part of the Tenure Review Committee (TRC), and also part of the Full Time Promotion committee. She is currently the Dean of the Arts & Humanities Division.
---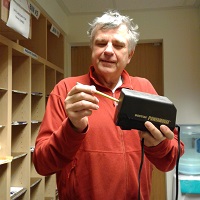 Donald Rowe
Full-time Instructor/ Program Chair
Email: donald.rowe@bellevuecollege.edu
Phone: (425) 564-3338
Office Location: A254
Biography:
Donald joined Bellevue College Fall quarter 2016. Primarily, he teaches courses for students pursuing the BAS in Applied Accounting. He is a graduate of the University of Washington (Foster School of Business), having earned a Masters in Professional Accounting (Taxation). He holds the Quality Matters "Independent Applying the QM Rubric" and "Peer Reviewer Course (PRC) 2008-2013" Certificates. He is also a Certified Public Accountant.
Donald's classes are rigorous, and emphasize the development of critical thinking and problem-solving skills in applied accounting. Students should expect a lecture for each chapter we cover in class. Students benefit from a variety of learning experiences designed for their engagement. For example, individual and group research projects and/or case studies. Students will complete their research and present their findings to their classmates. Since Donald's areas of industry expertise include (but are not limited to) professional services, construction, hi-tech, and life science, he infuses real world applications into classroom discussions.
Donald is happy to hear from his former students when they report they are awarded jobs in the industry, or get admitted to a University to pursue advanced education.
Contact Us
We are happy to answer questions about the BAS Applied Accounting program. Please feel free to contact the Program Manager for more information.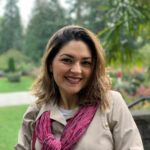 Ithzel Moreno
Program Manager
Email: ithzel.moreno@bellevuecollege.edu
Telephone: +1 425-564-2525
Bellevue College Building A Room 254
Quick question? Chat with Ithzy on TEAMS on Teams.
Selection of Student Capstone Projects, 2020
Melinda D. Leierzapf
The Dying Check: Exploring the role of check fraud in the check's decline from 2015 to 2018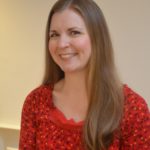 This exhaustive quantitative research paper explored whether consumer experiences with check fraud influenced declined check use. Check usage in the U.S. peaked in 1995, steadily declining each year since. While only 5% of 2018 purchases were made by check, 78% of consumers owned checks (Foster et al., 2019). Longstanding trust of checks makes it susceptible to fraud. This original survey research built on findings that from 2015 to 2018 check usage declined by 24% but check fraud increased 6% (Foster et al., 2019; FTC, 2020), and Kahn & Liñares-Zegarra's (2016) findings that certain types of identity theft decreased check usage.
---
Jessica Mbaz Mujing
The Factors and Motivations Leading to Fraud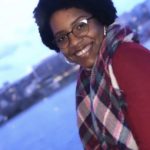 The United States of America has been several times experiencing upheavals caused by fraudulent actions in powerful companies. There are lots of raising questions about the reasons why would individuals commit fraud. There have been numerous researches on the subject, attempting to answer those questions. The need to find a more in-depth understanding of the fraudsters' motivations has led to different studies. This paper provides an overview of the factors of fraud that has been studied by some authors.
June Online Information Sessions
Two (2) Mondays in June
June 5th and 12th from 12:00 pm-1:00 pm
Drop in anytime! Join on your computer, mobile app or room device.
Meeting ID: 881 3067 6944
Last Updated June 2, 2023